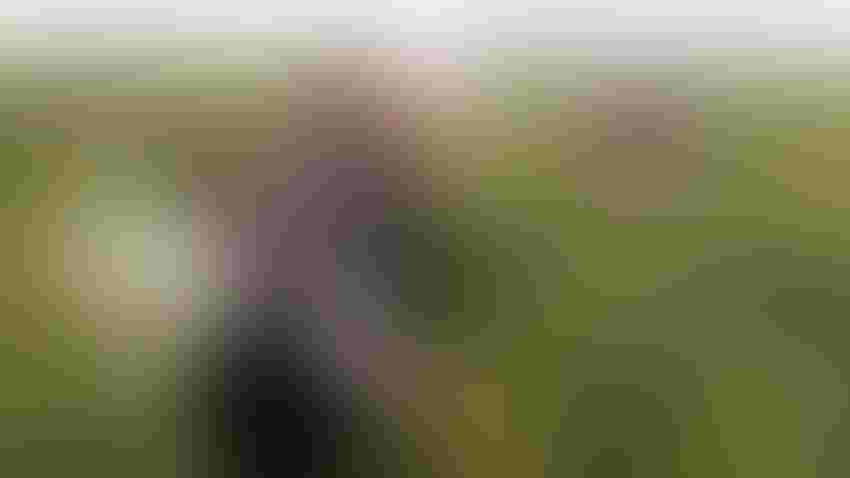 Heat-related rules apply whether workers are from the U.S. or foreign countries, but labor coming in under H2A visas or other programs have special requirements that must be met during the 10 months those workers are typically working on U.S. farms.
Getty Images
Bringing in foreign workers to help with planting, cultivating or harvesting your crops might seem to be a relatively simple matter. You line up the workers, help them get H2A or other program visas and arrange for their travel, right?
As farmers who have hired foreign laborers for any period of time know, it's not quite that simple, says Brandon Davis, a partner in the Phelps Dunbar law firm in New Orleans, who specializes in farm labor and immigration issues.
Davis discussed those during a webinar titled "The changing landscape: Everything agricultural employers should understand about farm labor law," one of a monthly series of such programs conducted by the National Agricultural Law Center, which is located at the University of Arkansas.
One area that could be of particular concern right now is compliance with Occupational Safety and Health Administration (OSHA) regulations dealing with heat-related illnesses. (Temperatures were exceeding 100 degrees in much of the Mid-South as this is being written.)
OSHA regulations
"Agricultural work is physically demanding – we're working in the heat, with heavy machinery, for long hours – we're working in an occupation that is very good for health and at the same time can be hazardous to our health and our well-being," he said.
"I don't know if it was in USA Today or some other publication, but there was a comparison between farmers and lawyers that said farmers had the most satisfying work experience and the best health. Lawyers not so much. I've tried to have the best of both worlds by being a lawyer who practices in the agricultural space, but the point is health and safety is a massive issue in agricultural employment and labor law."
Two weeks before the Aug. 9 webinar Davis was in Lafitte, La., helping a crab processor who has an operation on the Intercoastal Canal.
"I would have been better off putting on the coveralls and working in the factory because by the time we were done doing the work in the case, I was dripping wet," he said. "They did send me back to New Orleans with two bushels of crabs. They were delicious.
"But I can tell you heat is a serious issue. If you have not seen the OSHA guidance concerning heat illness prevention, you must go to the OSHA website today and reference that information if you represent agricultural employers or you are an agricultural employer."
Peak heat hours
From 11:15 a.m. to 3:15 p.m. are considered the peak heat hours of the day. "What you have to understand is we have to be able to give our workforce adequate water, rest and shade," he noted. "We need to have a program in place to rest our employees and to acclimate our employees to the heat.
"My great-grandfather raised sugar cane: my grandfather worked on the farm; and my father cut cane. I have had a cane blade in my hand, but by the time I came around the work was a little different. With new employees we have to be aware that they need to become heat acclimated and to have policies where our foreman can rest our workers in the high heat periods because heat-related illnesses can be deadly."
The heat-related rules apply whether workers are from the U.S. or foreign countries, but labor coming in under H2A visas or other programs have special requirements that must be met during the 10 months those workers are typically working on U.S. farms.
"The H2A Visa program is one of the most powerful tools agricultural employers can use to recruit a steady, stable, high quality and hardworking crew of laborers and, also, to manage their payroll expense," he said.
"Because H2A laborers earn those wages set as either prevailing wages or the adverse effect wage rate, those wages will be from $14 to $17 or maybe $18 an hour, depending on where you are located in the United States. Agricultural employers also need to know they must provide adequate housing for foreign laborers."
Labor housing
Initially, farmers new to the H2A program will put those employees in hotels or motels or rental housing that is compliant with federal regulations, which as Davis explained, can be quite extensive. Later, employers – particularly those with major scale employees – will build their own housing.
"I think the message we want to deliver to you in this program is to please reference Department of Labor Fact Sheet 26G because if you are an agricultural employer who uses H2A you must comply with those housing standards," he said. "Most of us who work in the H2A space also work directly with the state workforce agencies."
Employers should also be aware the Department of Labor issued new H2A regulations last November. Some of those concerned housing, particularly housing that is not located on farm property.
"In a nutshell, the law now says that if you rent a motel or hotel that housing must at a minimum comply with local standards and then you default back to OSHA standards," he noted. "For the most part, the H2A regulations do track OSHA. I think, as a general rule, we want to comply with OSHA and then if you have foreign employees we want to comply with the H2A regulations."
Davis said it's important for farmers to remember that not all labor laws apply to agriculture. But they need to know which laws apply to agricultural workers.
"We wanted to give you a compilation of the law that applies in the agricultural context so that you can be educated on where the exemptions are; where they certainly are not and how you distinguish the two."
To view the webinar, visit https://uada.hosted.panopto.com/Panopto/Pages/Viewer.aspx?id=fabc8133-2be7-4a54-a449-b0590122842d.
Subscribe to receive top agriculture news
Be informed daily with these free e-newsletters
You May Also Like
---