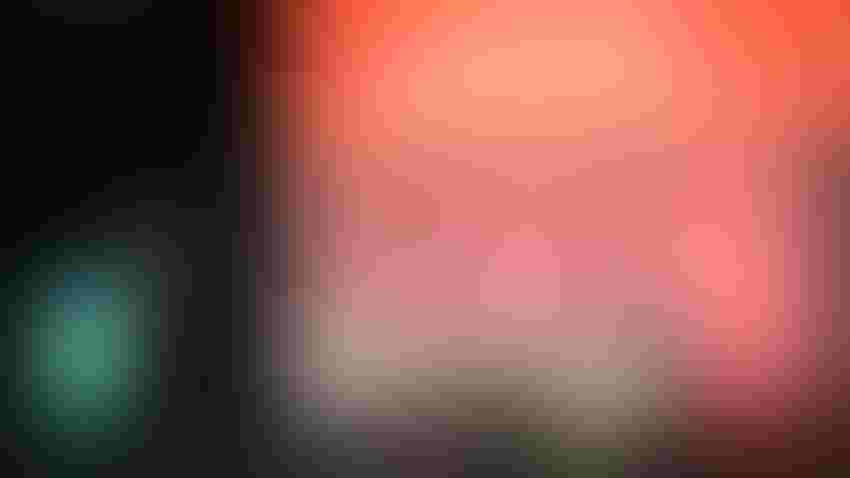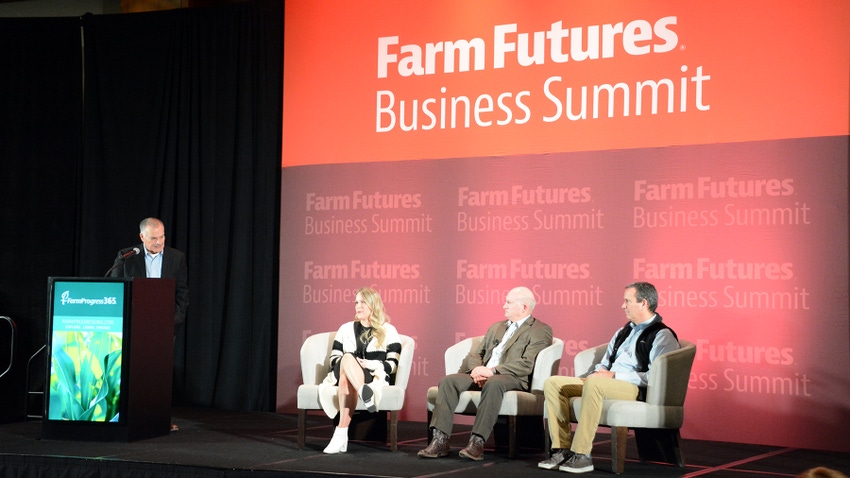 Another successful Farm Futures Business Summit concluded in late January, offering a wealth of advice and networking opportunities for attendees. This year's theme was "Navigate the Chaos" — an appropriate title, given the challenges that likely lie ahead to capture profits this season.
Boots up
The 2023 events began with the one-day Ag Finance Boot Camp, which featured ag lenders, accountants, economists and other industry experts who walked attendees through a series of sessions, covering everything from cost management strategies to deferred tax liability.
After stringing together a few profitable years in a row, some farmers may have more cash on hand than usual. What are your options if you are fortunate to have extra income?
"Every dollar on the operation can go to one of four places," said Pauline Van Nurden, Extension economist with the University of Minnesota:
payment "into your pockets"
Farmers tempted to self-finance a big chunk of their operational loan this year need to revisit the pros and cons of that decision, she said. Not borrowing money is a risk-lowering strategy, but having no cash on hand means you are less agile if opportunities arise.
"You don't want to self-fund everything to the detriment of your business, so you have a bit of an operating loan to fall back on if needed," she said.
Farmers tend to fall into one of three categories, according to Curt Covington, senior director of institutional lending at AgAmerica Lending:
fight, flight or freeze farmers
"What's the result of all of this? The top tier plans, decides and executes," he said. "But bottom-tier managers spend 60% of their time 'doing the doing,' 30% negotiating and 10% making decisions. "The top thrive, the middle survive, and the bottom disappear."
Summit slices
The 2023 Farm Futures Business Summit began with an eye-opening talk from Jolene Brown, an Iowa farmer and author of "Sometimes You Need More Than a 2×4!" "Communication is the bloodstream of our business," she said.
Even so, poor communication causes so many problems on operations all over the country.
"When emotion and logic collide, emotion wins," she said. "So you need to get emotion out of the way if you want to do the work."
Brian Briggeman, ag economist with Kansas State University, talked through the macroeconomic questions on everyone's mind — including a recession.
"I do feel like we will move into a recession this year, but it will be fairly mild," he said. "Consumer demand is starting to slip, once you account for inflation. To me, that's concerning."
Briggeman pointed to the inverted yield curve happening right now, which is classically viewed as a predictor for future recessions. This is when interest rates for short-term bonds are higher than they are for longer-term bonds. Among other things, it can signal that market participants expect economic growth to slow down and are worried about risks to the economy. Every recession in the United States since 1950 has been preceded by an inverted yield curve.
Another hot topic was rising interest rates. The Federal Reserve hiked rates seven times in 2022 and once (as of this writing) in 2023.
"Does the Fed have the resolve to have interest rates keep going up?" Briggeman asked. "Will they continue to keep rates high?"
Briggeman speculated that the Fed could raise interest rates an additional 1% before year-end.
Farming in a war zone
A special addition to the 2023 summit was a conversation with Howard Buffett, who wears many hats, including as an Illinois farmer. The well-known philanthropist has had ag-related passion projects before — most noticeably his bestselling book, "40 Chances: Finding Hope in a Hungry World."
This past year he turned his time, money and energy toward Ukraine, which has been trying to fend off a Russian invasion for a year now.
"No one knows when and how the war will end," Buffett wrote in a recent CNN opinion piece. "When it does, it will take many years for Ukraine to recover. In the meantime, there are things we can do to help."
Buffett has done what he can, including multiple visits to farming communities in Ukraine and donating millions of dollars from his foundation to buy farm equipment for Ukrainian farmers. Buffett shared stories of farmers he met in Ukraine. One had his farm seized by Russian forces to hold soldiers, supplies and ammunition. The farmer gave the Ukrainian army the coordinates to his own farm so they could bomb it.
"He gave up his farm to protect his country," Buffett said. Buffett also worries that even short wars can have long tails, and this particular war could have cascading consequences all around the world for years to come.
If you missed the event, make plans for 2024's. Stay tuned for the dates and location.
Subscribe to receive top agriculture news
Be informed daily with these free e-newsletters
You May Also Like
---