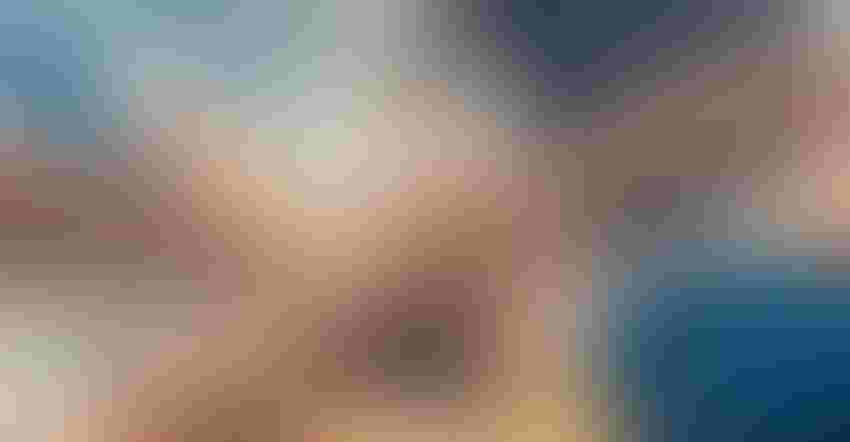 veerasakpiyawatanakul/ThinkstockPhotos
How many times have you overheard someone talking about a romantic relationship that isn't going well? And how many times have you heard the rejoinder, "They just aren't committed enough?" The implication is that a lack of commitment is putting the relationship at risk, and the relationship is on the rocks. Not surprisingly, the same holds true at a business and family business level.
In part two of our series on trust among farm family teams, we talked about the importance of healthy conflict. Today we'll talk about commitment – how it can be powerful, and why without it, direction and momentum is lost.
Commitment = Clarity + Buy in
Great teams make timely decisions that are clear to everyone, and are able to move forward with full buy-in from everyone involved, even those who voted against the decision. All the team members leave the meeting with full confidence that no one on the team will secretly work against the action. Does this sound too good to be true? It happens every day within great teams across the world.
Symptoms to Watch For
Teams of all stripes, including families and businesses, need commitment to move forward. Sometimes it is hard to put a finger on lack of commitment because, unlike healthy debate and conflict, lack of commitment is much more passive. Symptoms of teams having low commitment are as follows:
The team hedges their bets and delays making decisions. They prepare and analyze data but succumb to "analysis paralysis"

There is discord among the team that ripples through to other employees and even the family

Directives are unclear to management and employees alike

Opportunities pass by because decisions are not timely

Team members second-guess decisions after they have been made and undermine the implementation

Lack of confidence and fear of failure among members
Causes
While there are several reasons why teams don't commit, the main two reasons are a desire for consensus and the need to for certainty.
A great team will understand that consensus is not always feasible nor desirable. They find ways to get members to buy-in by ensuring that everyone's ideas and concerns are voiced and considered. Hearing everyone's thoughts goes a long way toward getting complete buy-in to the final decision.
Ultimately a decision must be made if the team is at an impasse, and the team leader must ultimately make the call or call a vote.
Many team members want certainty before committing to a course of action. Great teams can unite behind a decision and commit to a clear course of actions even with incomplete information. They do this because they realize that even a subpar decision is often better than no decision at all. They can make a bold decision and be wrong, and then change direction when additional information warrants changing. They do not waffle.
Often the team has all the information they need to make a decision, but a fear of conflict keeps it tucked away inside the hearts and minds of its members. It is only when they can debate all aspects and opinions that real progress is made to making a clear decision with full buy-in.
Cures
Send summaries to the team of the key decision made so everyone is clear about what happened in the meeting.

Commit to deadlines for making a decision. This is simple but avoids the team dysfunction of ambiguous timelines. Intermediate timelines are just as important as the timeline for making the final decision.

Create a contingency plan for worst-case scenario. A team that struggles with commitment can reduce their fears of being wrong by discussing the absolute worst case outcome and creating a plan to deal with it.

Everyone's ideas need to be heard and all their ideas need to get out in the open. This first requires trust and a history of engaging in healthy conflict and debate. It takes time, trust, and commitment in order be successful in the process.

Do NOT allow any team member, including the CEO, to steamroll through the decision-making process. Although the final decision may be made the CEO, the CEO shouldn't coerce the others into seeing it their way and forcing a consensus.
A clear decision coupled with full buy-in is a powerful force at any farm, family or Fortune 500 company. Buy-in can't be forced and clarity of the decision can't be left to chance. Not every decision requires full commitment from the team. However, when the stakes are high, spending time gaining the full commitment of your team is often the difference between success and failure.  
The opinions of the author are not necessarily those of Farm Futures or Penton Agriculture.
Subscribe to receive top agriculture news
Be informed daily with these free e-newsletters
You May Also Like
---