SENIOR BEEF AMBASSADOR: Addison Hillman, Brainerd, is wrapping up a year as a senior Minnesota beef ambassador. She heads for the University of Nebraska-Lincoln this fall to work on an animal science major with a focus on animal genetics.
Krista Smude, Smude Photography
Youth who are interested in beef promotion and cattle farming are encouraged to apply and become a member of the Minnesota Beef Ambassador Team.
The beef ambassador program, a special project of the Minnesota CattleWomen, helps young people develop leadership and communication skills in sharing the positive aspects of farming and beef nutrition with consumers. The application period is open until Oct. 10.
The 2022-23 Minnesota Beef Ambassador Team will consist of one senior beef ambassador winner, up to two senior team members and up to two junior beef ambassador team members.
"Encouraging our youth and providing them with opportunities to develop as leaders and beef promoters not only benefits beef producers but also beef eaters," says Natasha Mortenson, one of the program leaders. "It is important our future leaders understand the importance of promoting our product and ensuring the public knows beef is a sustainable, wholesome and safe protein."
Ambassador senior contestants must be between ages 16 and 20 and juniors must be between ages 13 and 16 by Sept. 1 of the application year. Judging will take place during the Minnesota Beef Expo, to be held Oct. 20-23 at the Minnesota State Fairgrounds in St. Paul.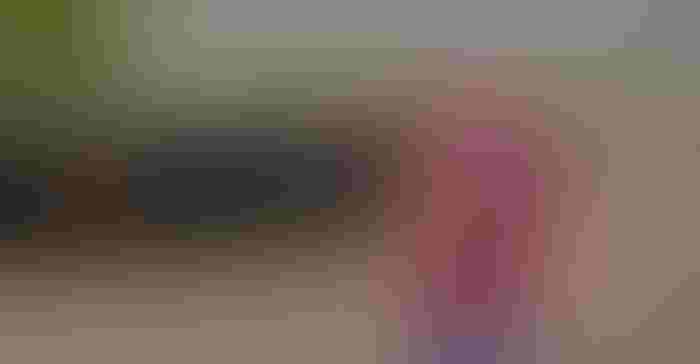 Cowan Mortenson, a high school junior this fall, plans to apply for another year of service as a Minnesota beef ambassador.
Beef ambassador applicants are judged in two in-person events — a mock media interview and a mock consumer event. The third component — addressing beef industry topics via social and traditional media — is completed by the applicant after they submit their application. The applicant must write (blog) about a beef-related topic and provide photography to accompany the item. The blog, along with a sample Facebook post or Tweet on the same subject, is then brought to the competition.
Ambassador team winners will be announced after the judging process, and scholarships will be awarded. The senior winner will receive $750; senior team members, $500; and the junior winner, up to $200.
Year of learning, sharing
Two beef ambassadors who are wrapping up their 2021-22 term of service are Addison Hillman of Brainerd and Cowan Mortenson of Danvers.
Hillman, graduated from high school in June and plans to attend the University of Nebraska-Lincoln this fall, majoring in animal science with a focus on animal genetics. She started her registered Black Angus herd in 2016, building on her dad's commercial cow-calf operation. She also does all of the artificial insemination of cattle on the farm.
"My dad and I had close to 100 cows, but this past summer, we had to sell the majority of them due to the drought," she says. "I was able to keep most of mine, but now we have 30 cows."
Participating in the Minnesota Youth Beef Experience Program prompted Hillman to look into becoming a beef ambassador. She won a beef heifer through the program, which provides both an animal and a mentor to young beef enthusiasts. Winners are responsible for raising, breeding and maintaining complete animal care records and providing monthly progress reports to the original owner and the Minnesota Beef Expo.
"I was looking through the Beef Expo Instagram page and saw that applications were open for beef ambassador," she said. "My two-year term as the Mississippi Valley Cattleman's Association beef princess was ending so I was looking for another way to promote the beef industry."
Hillman has been busy with promoting beef as a senior ambassador since last fall. She assisted at the Minnesota Cattle Industry Convention and Trade Show in December and attended the association's "Steak on a Stick" event at the capitol. She also has done radio interviews and set up beef brochures at local grocery stores.
As beef ambassador, Hillman appreciates meeting people across the state and expanding her connections. She has learned to be more assertive when speaking with consumers, and not be afraid to tell them the facts.
"I've learned that people like to see the face behind the production, and talk to you," she said. "They trust the industry more that way."
Mortenson, serving as junior beef ambassador, has been attending monthly virtual meetings, contributing to social media posts and distributing beef brochures at local grocery stores. His mother introduced him to the idea of being a beef ambassador.
"That got me thinking," he said. "I wanted to gain more [beef] knowledge and encourage other kids to become beef ambassadors in the future."
Mortenson has his own herd of registered Simmental cattle and is active in FFA and 4-H. This summer, he is working at Clear Springs Cattle Co., south of Starbuck.
Mortenson will be a junior in high school this fall. He looks forward to working as a beef ambassador at the State Fair and assisting during cattle judging. He wants to reapply for another year as ambassador.
For more program information
Interested youth are encouraged to check out the beef ambassador program online at mnbeefexpo.com/beef-ambassadors. Applications are due Oct. 10.
Questions about the Minnesota Beef Ambassador Team may be directed to Natasha Mortenson at [email protected], 320-815-8459; and Royalee Rhodes at [email protected], 763-479-1011.
Subscribe to receive top agriculture news
Be informed daily with these free e-newsletters
You May Also Like
---