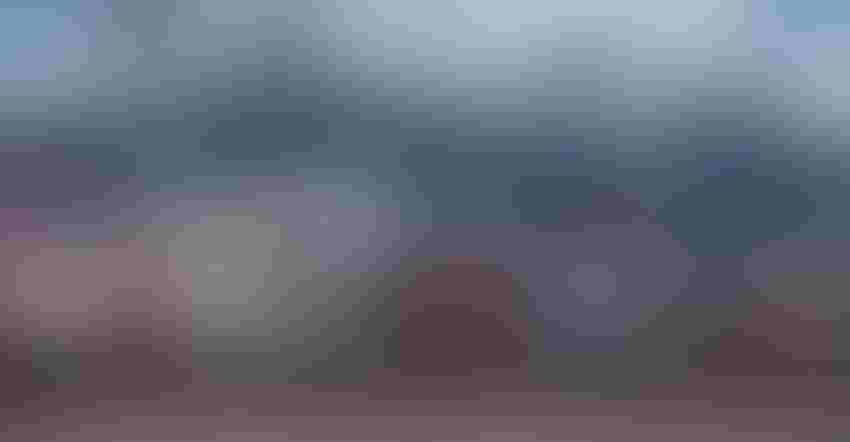 Agriculture's supply chains aren't broken, but they certainly have taken a beating since the pandemic began some two years ago.
That's the view of Iowa State ag economist Bobby Martens, who has spent over 16 years researching and explaining what is happening in U.S. ag supply chains.
Martens will share his perspectives on supply chain management at the upcoming Farm Futures Business Summit (register here).
When they work well, supply chains go unnoticed. When the pandemic hit, health concerns grabbed the headlines. Economic lockdowns and illness rippled through global economies, causing disruptions from computer chips to lumber to toilet paper.
A lot of the on-going supply-side disruptions are manifested in inventories – or lack of it. Row crop farmers may recall 2008 when fertilizer prices skyrocketed, then plummeted, leaving some dealers owning expensive inventory just as prices began to fall. This type of risk exists in most global supply chains today.
"There is a risk in managing inventory and a cost with owning inventory – and that depends on the supply chain," says Martens. "Some supply chains are different than others; some have transparency, and some, like ag inputs, do not. There's not much visibility between a cooperative and a company producing fertilizer or chemicals. They don't know exactly where inventories stand between supply chain partners, which creates added price volitivity and increased product availability risk."
So what are the biggest hurdles ag supply chains face now, and how can you reduce your business risk?
Farm equipment
Equipment makers long ago adapted 'just-in-time' manufacturing concepts. They don't produce nearly as much equipment just waiting on lots for someone with a checkbook. OEMs (Original Equipment Manufacturer) have pulled inventory levels back for the larger farm equipment.
"Deere got burned on that in the 1980s," says Martens. "So now – at least for their larger equipment – they produce when orders exist. Even with their dealer network they haven't been trying to push tractors out there as much as they did a decade or two ago. They like firm orders where they have much more visibility to what demand is and then can produce to that demand. So tractors weren't just sitting around waiting for buyers when global supply chain disruptions slowed equipment manufactures." 
Parts availability could become an issue if we don't start seeing port congestion ease soon, but Martens does not expect widespread shortages. "Dealers are on top of what they need," he adds, "but it could be a problem for some parts or components."  Martens added that continued global supply chain disruptions will increase the likelihood of parts availability challenges.
Farmers can reduce risk by making sure they do a thorough job of preventative maintenance this winter and spring, including restocking spare parts. "It's more important than ever before," says Martens. "Think about what you should be replacing, what has aged out, and communicate with a dealer to understand what parts are available and how to get them."
So what will turn the tide as it relates to supply chain equipment and parts shortages?
"It all depends on when we reach a new equilibrium -- when ports finally get consumer durables through the network and delivered," he says. "If you look at the sheer volume of what goes through our ports, there's a lot of strain and pressure in that system, and that creates even more inefficiencies. It's hard to point a finger and blame someone; the system is very full. If we can work through that backlog, lead times go back to something closer to normal.  We then know what the lead time is to get a container from the coast to the Midwest. Then we have more certainty in our business especially if it's related to spring planting."
Transportation
The truck driver shortage is real. But the pandemic may have exposed a bigger problem. In a typical 24-hour day a truck driver should be able to spend 11 hours behind the wheel. Because of supply chain disruptions, more and more of their time is spent sitting and waiting to load or unload, for all sorts of reasons: They show up to unload and the facility is closed, or the shipment isn't ready to load, for example.
Martens and other researchers studied how much time drivers actually 'drive' and discovered that they spend 6.5 of their available 11 hours driving.
"Truck transportation has become vastly inefficient," he says.  "We can talk about not having enough drivers or we can talk about finding ways to get drivers to drive more. A driver shows up and thinks they are going to be loaded in an hour and ends up waiting 6 hours.
"All this snowballs. Those major delays impact not just the day itself but their entire week, so they have to scramble to reprogram activities.
"These are bigger issues to me than a driver shortage," he adds. "There's a lot of efficiency lost in not utilizing the drivers and truck assets we have in the system today. There's more opportunity to influence that than to get more drivers into the driving pool. And from an efficiency standpoint it makes more sense. You're trying to improve the system you have. Piling more drivers into the system could actually reduce efficiency."
Crop protection
With crop protection the supply chain is "really full," says Martens, which means there's very little margin for error and a greater chance something could go wrong.
"Crop protection folks still want to keep their name good in the ag world but they are dealing with chains that are very full, and that's when small disruptions could cause an actual shortage."
The built-in uncertainty of planting season, when farmers may make last minute changes due to prices or weather, doesn't help.
"There's a lot of uncertainty for seed companies knowing what will sell or not, what should corn be treated with or not; these companies have worked hard to service those farmers," says Martens. "Crop protection companies have a high goal of being in stock of product all the time because the fear of losing a customer to a competitor is very high."
Farmers have rarely experienced shortages. This spring you may need to be nimble and ready to embrace plan B or C in your planting strategy.
"The magnitude of these are uncertainties is something we have never had to deal with before," says Martens. "I'm not saying we're not going to have glyphosate or any other specific crop protection product, it's just that you may want to have some substitutes in mind; or, you may have to switch from anhydrous to urea, for example."
Fertilizer
Which brings us to fertilizer. Farmers might complain they are being price gouged, but it's much more than that. There are fewer fertilizer producers worldwide, sourced in countries like China, and Ukraine. Higher grain prices attract new crop acres worldwide, and they compete for a limited amount of crop nutrients. Add in shipping disruptions along with high natural gas prices, and it all adds up to record high costs.
"When Russia and China decided to restrict fertilizer exports, that was a major disruption to global markets," says Martens. "If we continue to see some countries less stable and less open to trade, or close their economies, you will see more disruptions. Our own domestic transportation challenges could create availability issues in some areas."
Hiccups vs. structural change
A supply chain hiccup or disruption is very different from 'structural changes' in supply chain management strategies. The Renewable Fuels Standard was a structural change because it fundamentally changed grain markets. This year could see another structural change as companies like ADM build soybean crushing facilities near oil companies building refineries that can take soybean oil.
"That could be a big structural change, and a big boom for soybeans," says Martens.
Another structural change could happen when electric vehicles take off. Will the RFS become outdated?
"Farmers should be considering these larger structural ramifications, along with perhaps a less stable world," Martens says.
The cost of efficiency
Today's economic disruption has Martens reflecting on just how stable the world economy has been for the past 30 years – and what the future may hold. Some of the stability the U.S. once enjoyed may fade.
The question is, do we keep creating efficiencies in supply chains?
"The Walmart model of is what we've been chasing because of reduced costs, and – all things equal – lower cost is better than high cost," he says. "But not all things are equal. What we're seeing now is that the supply chains that are designed to be efficient are not always flexible nor resilient. Going forward, do we continue a quest for supply chain efficiency or do we also consider how to be agile, resilient, and bounce back when a problem happens? Because as the pandemic proved, problems do happen."
What are the take-home lessons from the current situation?
Can supply chains be flexible and resilient without giving up efficiencies? Everything will not work perfect all the time. Given the disruptions of the past two years, the efficient approach has been costly – just consider the new vehicles that were delayed due to chip shortages.  Ford is now seeking co-ownership with a chip making company. "It is easy to chase the cost angle but really good supply chain managers realize it's just one aspect, and they should think about other angles as well," says Martens.
Just-in-time production, designed to reduce waste in supply chains, doesn't necessarily make sense for all industries at all times. If just-in-time means you're jumping through crazy hoops to get product delivered at crazy costs, is it worth it? Just trying to reduce inventory and run lean doesn't always make sense.
No two supply chains are the same. The goals of the supply chain must align with the company's strategy. One of the two must change if they are not aligned. Right now we're seeing misalignment in supply chain capabilities, vs. what we expect from our supply chains.

Is there a better way to share risk in the supply chain? Trust, transparency, and information sharing could go a long way to decrease costs because you don't have excess inventory or availability issues due to a lack of visibility.
Will we ever see it happen in agriculture? Time will tell.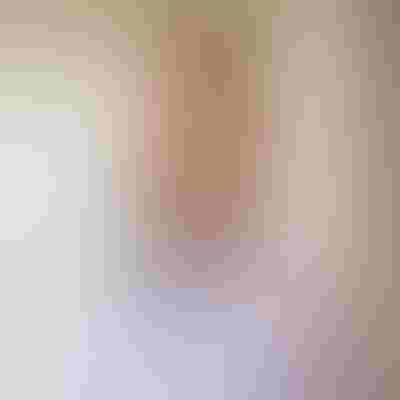 "It is easy to chase the cost angle but really good supply chain managers realize it's just one aspect, and they should think about other angles as well." -- Martens.
Subscribe to receive top agriculture news
Be informed daily with these free e-newsletters
You May Also Like
---