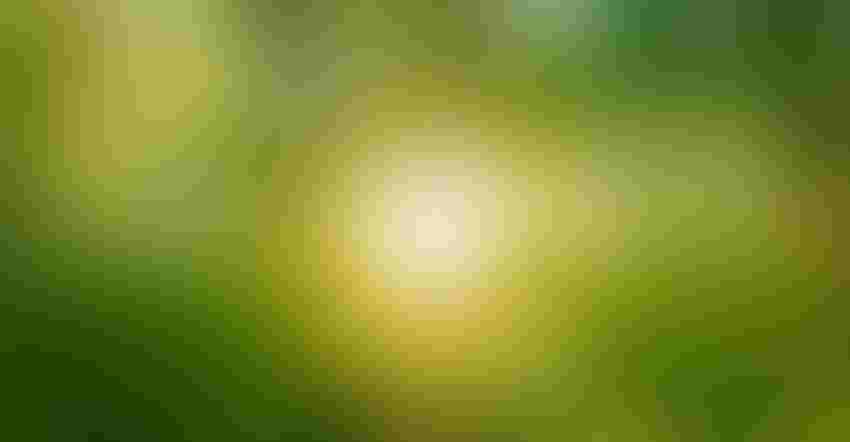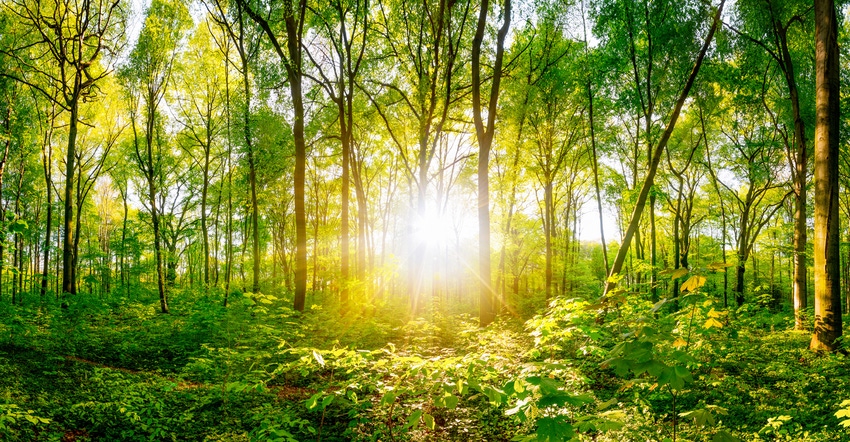 Once again, a new growing season is upon us, and you'll be making decisions about how to manage the various insect pests, diseases and weeds that compete with things we value or depend on.
I like to go back to the basic tenets of Integrated Pest Management or plant health care — or as some of my colleagues say, just good horticulture. Regardless of what you call it, here are some basic points for the 2019 growing season and beyond:
ID with accuracy. The first thing that is required is proper identification of the problem plaguing your plant or crop. Check fields and closely examine plants on a regular basis. Know what is out there! Living organisms (i.e., insects and pathogens) usually have a random pattern to their damage, while nonliving factors (i.e., pollution, pesticide drift and environment) usually present a clear delineation between the affected and unaffected areas of the plant. Once a nonliving event has occurred, usually the new growth is unaffected and looks normal. An exception would be chemical drift, where damage may occur each time there is a drift event.
How bad is it? Once you have identified the problem, you need to decide if damage caused by the pest, disease or abiotic agent is severe enough to be lethal to the plant, or if it's just cosmetic. Will it result in a yield reduction or devalue the marketability of the crop? Knowing the type of damage the pest causes and what part of the plant it attacks will help in making this decision. Is the pest or disease attacking or damaging the portion of a plant you are trying to sell? Or is it an indirect pest, such as Japanese beetles feeding on your prize cherry tree?
Know the economic threshold. Now it is time to decide if the costs of control are worth the economic investment. In agriculture, economic thresholds indicate when it is appropriate to treat a crop before it reaches the economic injury level or when pest levels cost more to control than the benefit realized from applying control measures. With woody plants such as trees and shrubs, this can be a bit more challenging. Here, you must use an action threshold, which is the point at which you apply control measures because the damage threatens the health and vitality of the plant.
If the control measures are warranted, then you need to decide which measures are the most effective and have the least impact on the environment and the applicator. Sometimes there are several choices to pick from; in other cases, options are limited. It is important to make sure you use all available options and integrate them as much as possible. Relying on just one method is risky and may result in substandard results.
In addition, the control measure needs to target the culprit when it is most vulnerable and should be applied or implemented correctly. If using a chemical pesticide, make sure to follow all label directions, use the proper equipment, use the least toxic chemicals, use different modes of action, pay attention to nontarget areas, and be aware of beehives in the area.
Did it work? Once the control measure has been employed, be sure to go back and assess the effectiveness of the effort. Did you get the desired results? Was there any collateral damage to nontarget organisms? This is particularly important with herbicides, as we have seen how they can drift and damage nontarget plant species. If your control measures did not work or are lacking, back up and revisit each of your previous steps to see where problems or mistakes may have occurred.
Remember, whether you are controlling pests and diseases in your garden, landscaping or acres of cropland, these same basic Integrated Pest Management principles apply. IPM is a decision-making process, and every situation is different. For additional information on proper IPM tactics, consult your local Extension office, crop consultants and other pest management professionals.
Miller is a horticulture professor at Joliet Junior College in Joliet, Ill., and a senior research scientist in entomology at The Morton Arboretum in Lisle, Ill. Email your tree questions to him at [email protected].
Subscribe to receive top agriculture news
Be informed daily with these free e-newsletters
You May Also Like
---