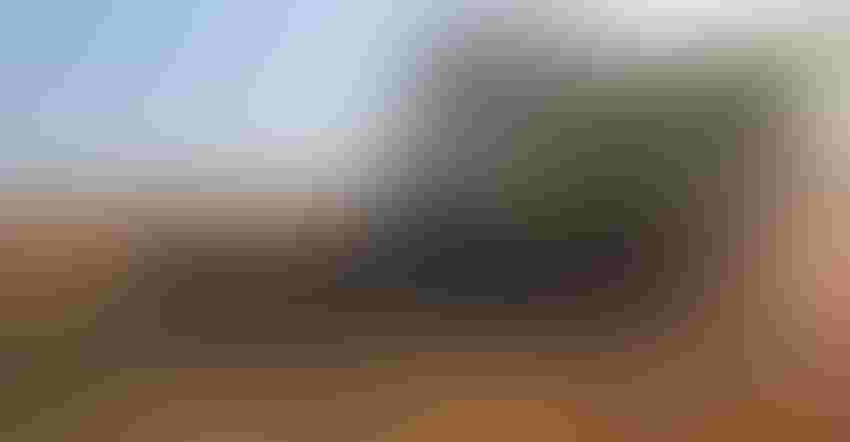 MONEY LEFT TO TRADE? Unless you calculate such things as operating profit margin for your farm, you may not truly know if trading up to newer equipment makes sense right now.
Tom J. Bechman
For the good of you and your farm, it's important to perform a financial checkup — besides just getting records ready for income tax preparation at the beginning of the year. One measure that should be examined every year is the farm's profitability.
Several measures can be used to analyze farm profitability. The two most common are accrual net farm income and operating profit margin ratio. Net farm income is used for family living, repaying debt, and purchasing new and used assets. Though this measure is extremely important to monitor over time on your farm, it depends on farm size; thus, it seldom makes sense to compare net farm income with other farms. The operating profit margin is more conducive to benchmarking profitability among farms.
Operating profit margin
The operating profit margin ratio is computed by adding interest expense and subtracting operator and family labor from net farm income, and then dividing the result by value of farm production — a measure of gross income. Net farm income, interest expense and value of farm production can be obtained from the farm's accrual income statement. Operator and family labor can be estimated using family living expenditures.
Including interest expense and operator and family labor in the computation enables the comparison of farms with very little debt to high debt-to-asset farms. We can also compare farms with no hired labor to farms with a substantial proportion of labor derived from hired labor.
A long-term operating profit margin benchmark is 20%. The average operating profit margin during the last five years has been closer to 5%. A benchmark for the last five years would be 15%.
Here's why a positive operating profit margin is needed:
1. signals that the farm had enough net farm income to cover both interest expense and operator and family labor
2. allows the farm to cover principal payments on term debt
Can you expand?
Next, if a farm has trouble covering operator and family labor, and principal and interest payments on term debt, there will not be enough money left over to replace assets and for expansion. Not surprisingly, asset purchases during the last five years have been lower than what they were in the proceeding five-year period. To fully replace assets and expand the operation requires a long-term operating profit margin of at least 15%.
In today's environment, it is imperative to gauge a farm's profitability. It is very difficult, if not impossible, to determine the impact of changes in your operation if you do not have a profitability baseline so you can make comparisons.
More information pertaining to income statements and operating profit margin can be obtained on the Purdue University Center for Commercial Agriculture website.
Langemeier is a Purdue Extension agricultural economist and associate director of the Purdue Center for Commercial Agriculture.
Subscribe to receive top agriculture news
Be informed daily with these free e-newsletters
You May Also Like
---