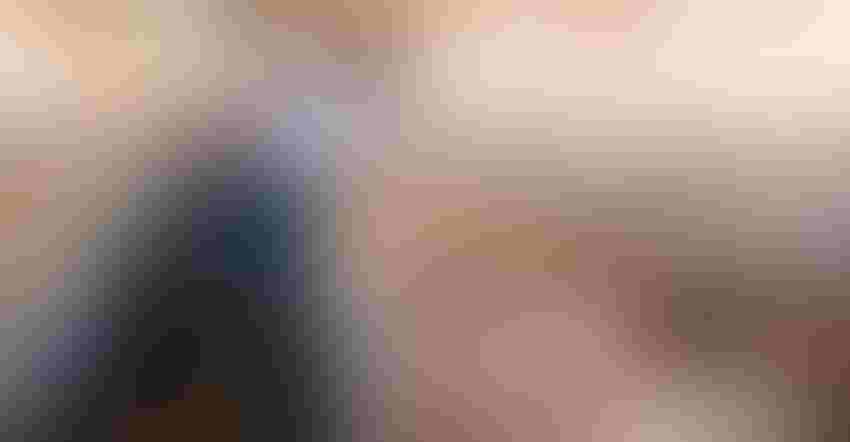 EXPERIENCE: Putnam County, Ill., farmer George Mattern shipped his first load of hogs during the pandemic on May 18. They were right on schedule, right at the target weight. He doesn't foresee any problems down the road for delivering hogs, knock on wood.
Katie Knapp
George Mattern is a hog guy. He started raising 4-H pigs when he was 13. By the 1980s, he was farming and raising hogs as an adult, using the hogs to cash flow the rest. He made it through '98. And 46 years after that first pig, he's still raising hogs.
Mattern farms near Magnolia, Ill., in Putnam County, and contract-finishes 11,000 head a year for JBS, while farming 1,000 acres of corn and soybeans. But he's clear about his first love.
"I've always seen myself as a hog producer who also grows crops," he says. "I just enjoy caring for the animal. Even though I don't own them, I try to treat them like they're my own."
At 59, Mattern is like a lot of farmers his age: He's seen agricultural price cycles swing high and low. And he's learned a few things along the way — like how a crisis helps you make necessary changes.
Take 1998, for example.
"It seemed terrible at the time, but after making some changes, it panned out much better in the long run," says Mattern, who went into 1998 raising wean-to-finish pigs and batch-farrowing. Then hogs on the open market "weren't worth anything," and he lost thousands on boars and market hogs alike.
He was 38 and had no idea what was next. "It was pretty traumatic," he recalls.
His takeaway: Don't go it alone. Find a partner. So he began contract-feeding with Cargill, and then with JBS when it bought out Cargill.
"I wanted to stay in the hog business, and that felt like the best way to keep me in it," he says. That was 21 years ago.
As a global pandemic wrecks economies worldwide and agriculture grapples with major disruptions in the protein sector, lost demand for ethanol and collapsing grain markets, the situation begs two questions for Illinois farmers: What do we learn from it? How do we get through it?
What to learn?
First, it's important to recognize 2020 isn't like the 1980s. Matt Ginder, chief core markets officer for Compeer Financial, says it's not like any farm crisis we've seen because the impact was so swift and so broad, and entirely global.
"It's not geographically specific. It's pervasive, and it hit all at once. Ethanol and protein were hit earlier, and that all correlates to grain prices down the road," Ginder says.
Related: Complete coronavirus coverage
Paul Stoddard, University of Illinois ag economics professor, calls COVID-19's impact on agriculture a true black swan event and not like the '80s farm crisis. He looks to interest rates for the next learning curve. Since 1981, interest rates have spent 30 years declining and 10 years going sideways.
"Let's say you were 18 in 1981. You didn't pay attention to interest rates before that. Today, that means anybody under the age of about 55 has only ever seen a declining or stable interest rate," he explains.
In his own experience, Stoddard saw farmers who bought land aggressively in the 1970s and lost some in the 1980s. Often the grandparents of those land buyers were burnt by the Great Depression, still living, but not involved in the active farming population. So as those younger farmers bought farmland, their grandparents were literally wringing their hands with worry because of their own experiences in the 1930s.
History tends to repeat itself. "To some degree, we're setting ourselves up so if interest rates eventually rise, a lot of people will be completely shocked," Stoddard says.
He doesn't believe this crisis will be nearly as bad as the '80s, partly because the general economy was strong at the start. Meat processors are beginning to figure out their employee limitations. But mostly? People are eating more, if differently.
"People have gone back to the center of the store, buying canned goods and flour. Companies like Kraft, Heinz and Campbell Soup were thought to be in trouble, but now they're not," Stoddard explains. "They're eating comfort foods."
How to get through?
There's no road map for a modern-day global pandemic, Ginder says, but we can look at the tools that are available —  and rely on the knowledge that the industry does cycle.
Call your banker and accountant early and often, says every financial expert Prairie Farmer spoke with. Be upfront about the good and the bad. Understand the farm programs you're enrolled in, and don't discount how much the Market Facilitation Program helped in 2019 — and how the Coronavirus Food Assistance Program will help in 2020.
"MFP may not be a product of farming, but it still spends," Stoddard says.
Don't go all in on marketing, and be cautious. Avoid grain sales of more than 10% of the crop at a time.
"Be cautious. Do things in small bites. Spread risk out. Spread decisions out," he adds.
Stoddard's game plan is simple: "The No. 1 goal is to survive and play the game again next year."
About the Author(s)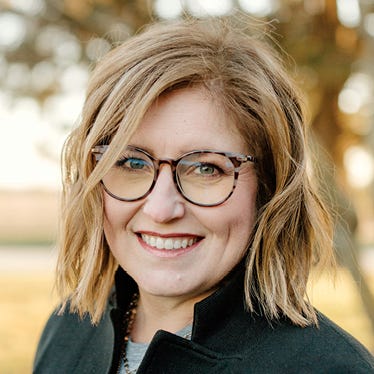 Senior Editor, Prairie Farmer, Farm Progress
Holly Spangler has covered Illinois agriculture for more than two decades, bringing meaningful production agriculture experience to the magazine's coverage. She currently serves as editor of Prairie Farmer magazine and Executive Editor for Farm Progress, managing editorial staff at six magazines throughout the eastern Corn Belt. She began her career with Prairie Farmer just before graduating from the University of Illinois in agricultural communications.
An award-winning writer and photographer, Holly is past president of the American Agricultural Editors Association. In 2015, she became only the 10th U.S. agricultural journalist to earn the Writer of Merit designation and is a five-time winner of the top writing award for editorial opinion in U.S. agriculture. She was named an AAEA Master Writer in 2005. In 2011, Holly was one of 10 recipients worldwide to receive the IFAJ-Alltech Young Leaders in Ag Journalism award. She currently serves on the Illinois Fairgrounds Foundation, the U of I Agricultural Communications Advisory committee, and is an advisory board member for the U of I College of ACES Research Station at Monmouth. Her work in agricultural media has been recognized by the Illinois Soybean Association, Illinois Corn, Illinois Council on Agricultural Education and MidAmerica Croplife Association.
Holly and her husband, John, farm in western Illinois where they raise corn, soybeans and beef cattle on 2,500 acres. Their operation includes 125 head of commercial cows in a cow/calf operation. The family farm includes John's parents and their three children.
Holly frequently speaks to a variety of groups and organizations, sharing the heart, soul and science of agriculture. She and her husband are active in state and local farm organizations. They serve with their local 4-H and FFA programs, their school district, and are active in their church's youth and music ministries.
Subscribe to receive top agriculture news
Be informed daily with these free e-newsletters
You May Also Like
---