Hope replaces despair for Hemphill County ranchers
Hope replaces despair for Hemphill County ranchers
Spring rainfall has helped, says Hemphill County Extension Agent Andy Holloway. "If you didn't know we'd had a fire, and you just drove by, you would think this was the Garden of Eden. But a lot of the green vegetation is weeds, sage, and forbs."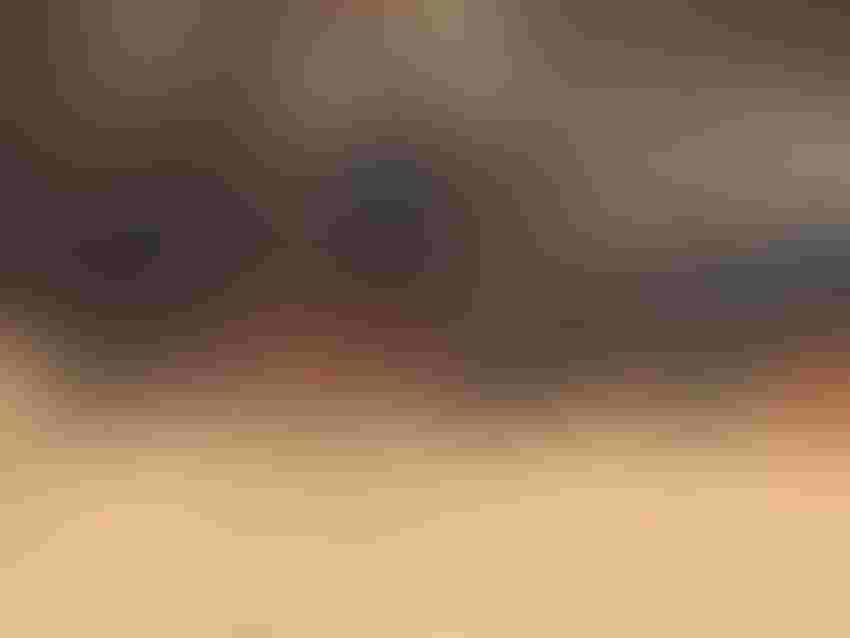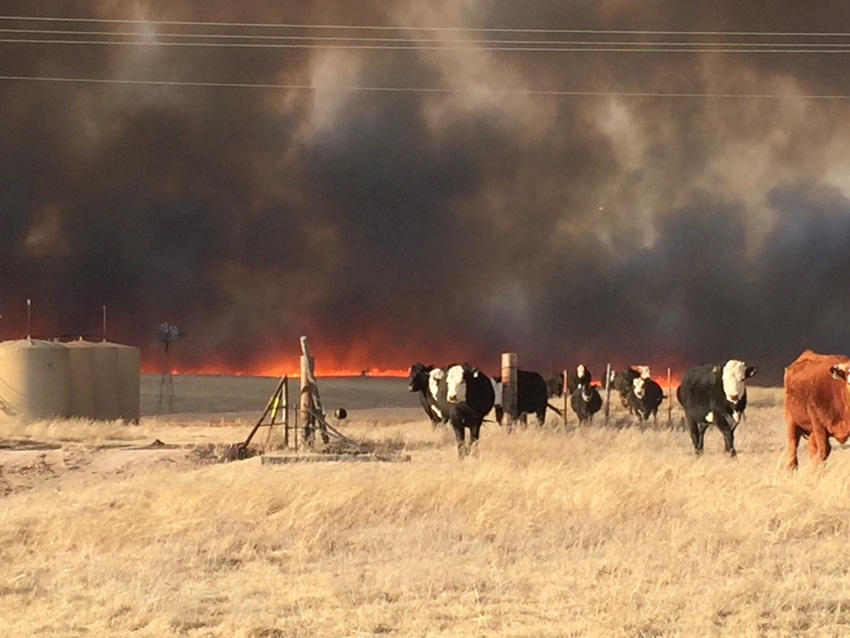 Justin Rader moved his cattle out of harm's way just in time to avoid disaster from the early march wildfire that swept across much of his Hemphill County, Texas ranch.
 "Where there is no vision, there is no hope."  George Washington Carver.
Justin Rader, a 33-year old rancher in Hemphill County, Texas, has vision — and hope — that he will not only recover, but thrive, following the losses he and many others in the High Plains of Texas, Oklahoma, and Kansas suffered in early March from one of the worst wildfires in the region's history.
Rader runs cattle on 10,000 acres, almost all leased, near the picturesque town of Canadian, up in the northeast corner of the Texas Panhandle. He was more fortunate than some; he lost only two of the 475 cows he was managing before the fire. But the flames burned four sections of rangeland, and miles of fences. His father, Steve, lost 12 sections of grazing and 86 cows.
Still, the fire forced Justin to sell some cattle and move others. "Financially, it's a killer for this year," he says. "But we're going step-by-step, working with landlords to rebuild fences, re-establish grass and water, and restock. I hope we can have cattle grazing again by fall."
FINANCIAL SETBACK
This is the first year Justin and his wife, Bryn, have ventured out with their own cattle operation. "I've had cattle for years," he says, "but this is the first time on my own. We're babies in the ranching business."
The financial setback will be tough, but he's committed to staying the course. "Ranching is my passion," he says. "If I had to live in a shed and eat jackrabbits to be able to ranch, I'd do it."
Spring rainfall has helped, says Hemphill County Extension Agent Andy Holloway. "If you didn't know we'd had a fire, and you just drove by, you would think this was the Garden of Eden. But a lot of the green vegetation is weeds, sage, and forbs."
It's not what cattle prefer, but at least it's something to hold the soil in place until native grasses can recover, which may take time, he says. "The weeds are competition."
The next few months will be challenging, Justin acknowledges. "We have to move on from the fire, and recover acres and cows." Currently, he can handle about 120 head. "We moved 250 to New Mexico, and we sold some others. Grazing is just too tight now to handle any more."
He was fortunate to lose only two head, he says. "We were able to move them just ahead of the fire." Most spent the night on the county road.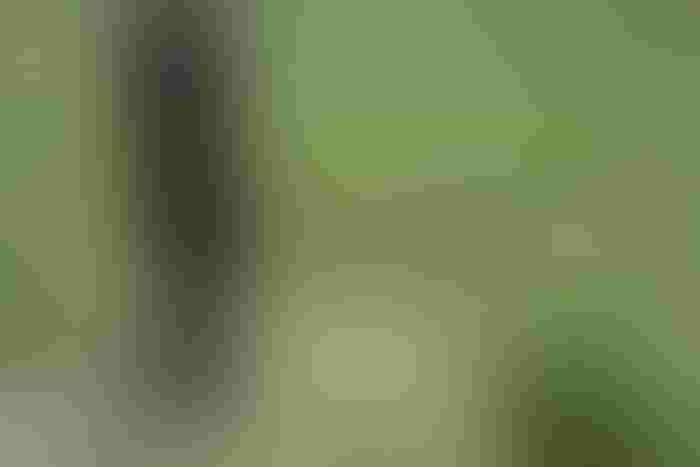 A PLAN IN PLACE
Another saving grace was the plan he already had in place — selling off some heifers was part of his program before the fire. He practices rangeland stewardship on the acreage he manages, taking care not to overgraze or mismanage the land. "My goal is to leave it better than I found it." That applies to lease land as well as what he owns. 
Stewardship will matter as grass begins to recover, says Andy Holloway. "Grass that was managed well will have roots extending down 12 feet to 14 feet. Acreage that's overgrazed will have shallow-rooted grass." The fire that swept across some 80,000 acres in Hemphill County alone caused much more injury to overgrazed acreage, especially on sandier soils that make up a good portion of the county.
Driving out into the county to view some of the burned acreage and the recovery, Holloway points out the well-managed acres and notes the native grasses that are recovering from the fire. He shows sand dunes that remain partially bald, with a few — mostly weedy — plants beginning to cover the bare soil. "It will take time," he says.
Some ranchers lost most of their grazing land, he says. One ranch of 10,000 acres lost all but 150 acres to the fire; half of the herd was killed in the fire or had to be put down.
"Many of our older ranchers have seen disaster before," Holloway says. "But this fire was different — it was hotter than most, and the wind was so high it moved rapidly." Hemphill County ranchers suffered two-thirds of the cattle deaths from the Texas Panhandle fires.
DIVINE INTERVENTION
Two nearby towns, Glacier and Higgins, were within a few minutes of being burned out when the wind changed, Holloway says. Fire also burned right up to Steve Rader's home, up to the flower beds, but got no further. "That was God's hand," Holloway says.
Hemphill County Judge George Briant enacted emergency assistance, setting up temporary lodging in the high school gymnasium in Canadian. The fire came close, but veered away from the town.
Briant says the area underwent a period of depression immediately following the fire, as ranchers and landowners assessed the damage. Briant himself owns rangeland that was burned in the wildfire. "We lost some trees along a creek that were special to us," he says. "But things are not as depressing now as they were. We've had some rain, and grass is greening up. Our folks know they have to pick themselves up by their bootstraps and move on. And that's happening now."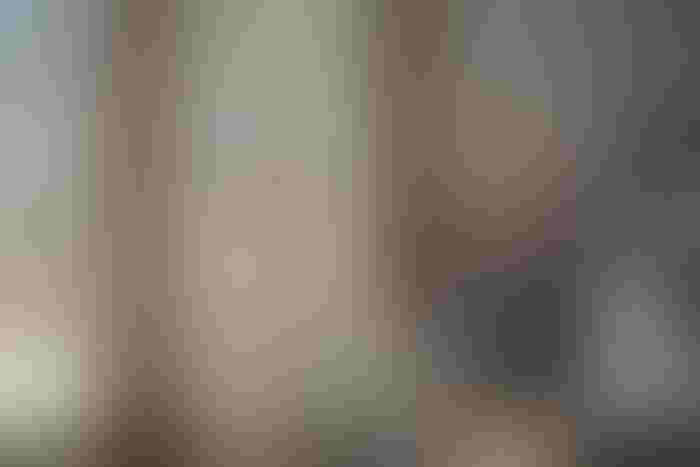 LIFTED SPIRITS
The abundance of assistance and support that came in immediately following the fire also lifted spirits, Briant says. "The generosity of people from all across the country lifted us up. They sent hay, feed, medical supplies, fencing material, and money."
A Hemphill County Rancher Relief effort collected $300,000 to help burned-out ranchers get back on their feet. A committee, with Briant as chair, allocated funds based on need. "Many turned us down," he says. "They said they appreciated the offer, but they felt many other ranchers were worse off and needed the money more. County residents got a psychological boost from knowing that people care about them."
Area businesses donated time, money and supplies to help ranchers get through the early days, and to help them replace fencing, pipe, and other facilities. "It renewed my faith in this country," says Extension Agent Andy Holloway.
Justin Rader agrees: "It is amazing how nice people have been. Hay and other supplies just kept coming in until just a few weeks ago." He says the Rancher's Relief effort has been helpful to many. The Farm Service Agency, Farm Bureau, Working Ranch Cowboys relief, and others have helped ranchers get started on recovery. Justin applied for some assistance, but says, "I feel badly about applying for more after people have already given so much."
STEWARDSHIP HELPS
Holloway says Rader's commitment to efficient range and cattle management will help him to not only recover, but to grow his operation. "Justin has vision." Some of that efficiency comes from Rader's education at Oklahoma State University, the TCU Ranch Management Program, and a Ranching for Profit course he took last year. "All those helped me put a plan in place."
The plan still works, he says, even after the fire reduced cattle numbers and acreage. "The plan is in place — only the scale has shifted. I'm shifting the numbers of cattle I own, and what I custom graze for other ranchers. I use the tools I have available to make the plan; we have to know our numbers."
He gives a lot of credit to Holloway and Texas AgriLife Extension for assistance, not just following the fire, but in setting up educational opportunities for ranchers to learn to manage grass and cattle more efficiently. "Andy is a leader — in a lot more ways than just his job," Rader says.
"My passion is to help a group of young ranchers in this county become leaders," Holloway says.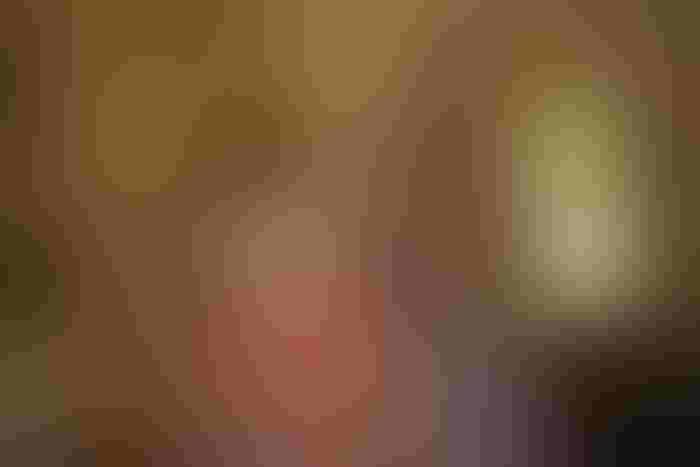 PLAN FOR GROWTH
Rader says his goal is rebuild his herd and use what he's learned from his educational opportunities and his experience, including the wildfire disaster, to grow his ranching operation. "We have proven that we can be good stewards on a small scale. Now, we want to be able to do that with growth. We want to build relationships with landowners through our land-friendly approach to management; we want them to understand that we will leave the place in better shape than we found it." He believes that commitment to stewardship, and showing that his management will offer advantages, will help him expand.
It's a vision he wants to instill in his son, Lincoln, who plays and laughs on Justin's lap as he talks. "My dream is to make ranching profitable for my family, so Lincoln can do it if he wants. We have to hustle and work in order to grow."
Wildfires may set him back, force him to make adjustments in cattle numbers, and delay expansion for a bit. But Justin, like many other High Plains cattlemen, doesn't give up easily. Timely rains, a bit of a bump in the cattle market, and the sight of green vegetation covering the scorched landscape offer hope for better days ahead.
About the Author(s) Senior Content Director, Farm Press/Farm Progress
Ron Smith has spent more than 40 years covering Sunbelt agriculture. Ron began his career in agricultural journalism as an Experiment Station and Extension editor at Clemson University, where he earned a Masters Degree in English in 1975. He served as associate editor for Southeast Farm Press from 1978 through 1989. In 1990, Smith helped launch Southern Turf Management Magazine and served as editor. He also helped launch two other regional Turf and Landscape publications and launched and edited Florida Grove and Vegetable Management for the Farm Press Group. Within two years of launch, the turf magazines were well-respected, award-winning publications. Ron has received numerous awards for writing and photography in both agriculture and landscape journalism. He is past president of The Turf and Ornamental Communicators Association and was chosen as the first media representative to the University of Georgia College of Agriculture Advisory Board. He was named Communicator of the Year for the Metropolitan Atlanta Agricultural Communicators Association. More recently, he was awarded the Norman Borlaug Lifetime Achievement Award by the Texas Plant Protection Association. Smith also worked in public relations, specializing in media relations for agricultural companies. Ron lives with his wife Pat in Johnson City, Tenn. They have two grown children, Stacey and Nick, and three grandsons, Aaron, Hunter and Walker.
Subscribe to receive top agriculture news
Be informed daily with these free e-newsletters
You May Also Like
---