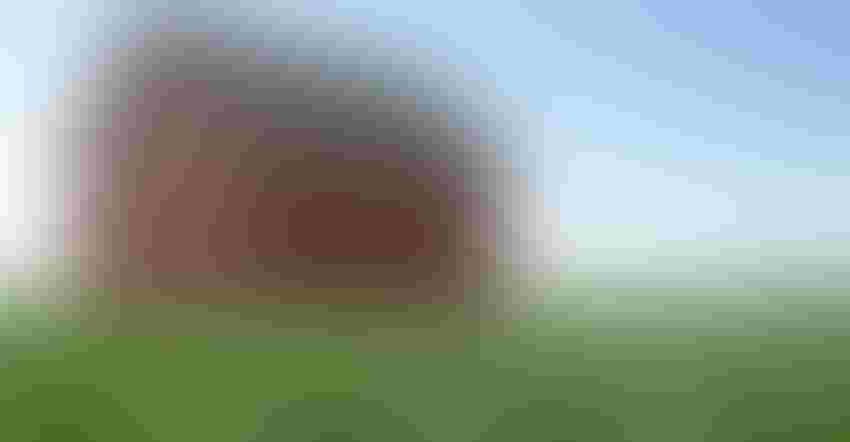 MIDYEAR: The Illinois Society of Professional Farm Managers and Rural Appraisers' midyear survey shows land values went up an average 1.5% across the state. Cash rent rates are dropping slightly.
Holly Spangler
Illinois land values are generally holding firm compared to where they were in 2019, a recent survey shows. The survey's respondents, however, anticipate cash rents will fall slightly across the state for the 2021 growing season.
The Illinois Society of Professional Farm Managers and Rural Appraisers completed a survey of its membership in late August to determine where state farmland prices are heading in the post-COVID-19 era.
Central and northern Illinois is largely dominated by excellent soils, with soil productivity indexes ranging from 147 to 133, as well as good soils, which range from 132 to 117. While the survey found slight increases in excellent land values — as high as 3% in the northeast and west-central parts of the state — values across the rest of Illinois have remained static. The average price for excellent quality farmland across the state is $10,313 per acre, according to the society's survey.
The same trend holds true with good quality land, with increases in value of as much as 2.2% across the northern half of the state and decreases as low as 2.1% across the southern counties.
"It is 2020, so I think everybody almost expects craziness. But you're going to see that really, the numbers may not be quite as volatile as one would have thought five or six months ago," says Luke Worrell of Worrell Land Services. He's the chairman for the society's Land Values and Lease Trends Conference scheduled for March.
Cash rents to drop slightly
While farmland values aren't volatile in the state, cash rents are due to decline slightly for the 2021 growing season for not only excellent and good quality land, but also average and fair land. Average soil productivity ranges from 116 to 100, while fair is anything below that.
The average rate for excellent land is dropping from $305 per acre to $297. For good farmland, the survey projects the rate to drop from $270 per acre to $253 in 2021. For average land, the rate is expected to go from $224 per acre to $212. The survey shows fair quality land will drop to $160 per acre, down from $173 in 2020.
"Within my own home county here, Morgan County, there are parts of it that are uber-competitive. And I'm not seeing any declines there, but that's not to say different parts of the county aren't declining," Worrell says. "Your specific area is likely going to see different variations of these findings."
He says a rent offer of $320 per acre for 2021 "doesn't surprise me," noting there are competitive pockets throughout the state.
University of Illinois ag economist Gary Schnitkey says cash rents could decline more broadly, particularly if the federal government withdraws support for direct aid to farmers through the Market Facilitation Program and Coronavirus Food Assistance Program.
Most survey respondents anticipate more aid for farmers in the short term, so for variable cash rents, Schnitkey recommends including federal aid as part of a farm's revenue.
"A $200 base variable cash rent would not pencil out to be the same return as an approximately $300 fixed cash rent," Schnitkey says. "Given the frequency that aid is occurring, you might want to put those in the lease terms, and that would get you closer to $300 per acre."
Why farmland holds its value
The survey shows Illinois farmland increased an average 1.5% in value between 2019 and 2020, despite low commodity prices and the impact of the pandemic. The rest of the country likewise hasn't had any significant drop in farm values, says Bruce Sherrick, director of the Center for Farmland Research at the University of Illinois.
Sherrick says this has to do with the cost of capital: Interest rates are substantially lower than they've been for four decades. That decreases the cost of owning farmland and has brought in more outside investors into the thin market for buying land.
Eventually, higher-cap interest rates will come, and that will increase the cost of capital. However, since farmland isn't depreciable like other real estate assets and historically keeps up with inflation, "it's still a good story for farmland," Sherrick says.
Worrell and Sherrick agree that pension funds and other fixed-income investors that historically haven't included farmland in their portfolios are now coming into the sector, holding up the value of land as it's being sold.
"Last year, the total return in the Corn Belt for institutionally owned land was about 4%," Sherrick says, noting the steady returns from farmland make it an increasingly desirable place to store money.
"It's black gold," he concludes.
Subscribe to receive top agriculture news
Be informed daily with these free e-newsletters
You May Also Like
---