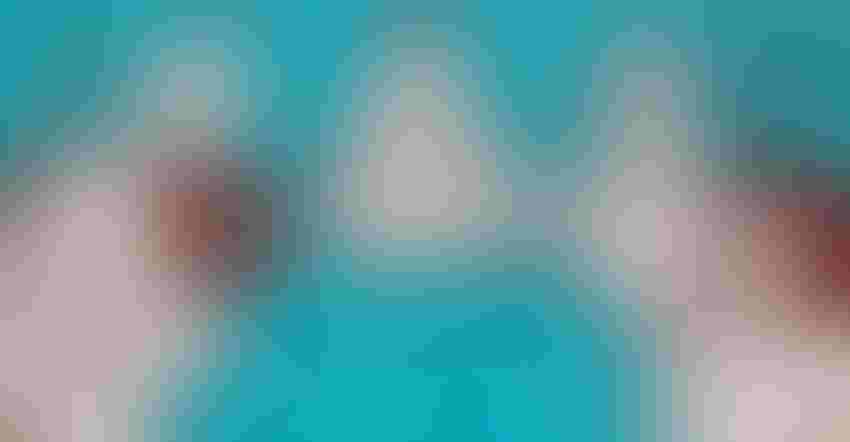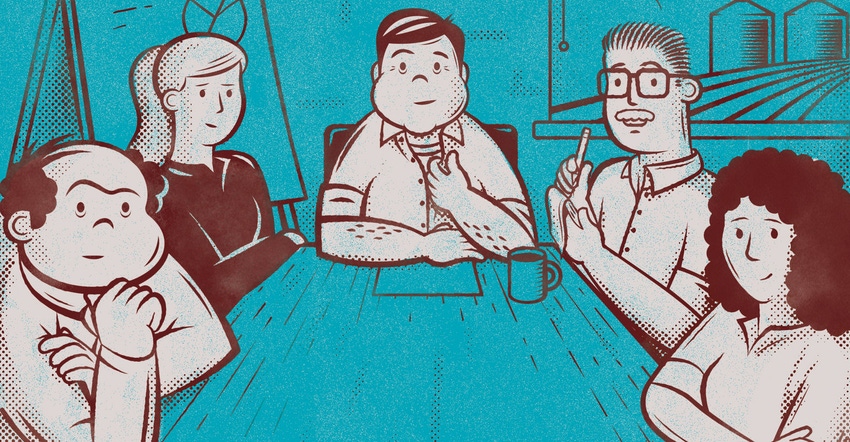 One of the greatest untapped resources in family businesses is extending the farm career path beyond the role of CEO or general manager.
Transition discussions frequently focus on the separate roles family business principals have as owners versus their career role in providing labor and management.
I often ask a farm crowd, "What does the career path look like in your business?" As members of the audience are shaping the answer in their minds, I prompt them with a pictorial flow chart that depicts what most are already thinking: "First, you start out as a grunt. Then, if you hang around long enough, you become assistant manager. And then if the 'ole goat' finally kicks off, you get to be boss, general manager or CEO."
Next, I ask the crowd, "Then what?" A room full of blank stares is waiting for my answer — all in seemingly disbelief that I don't obviously know the answer. But they are already thinking what I am about to say, "Then you have to die!" This is followed by laughter and careful reflection on the accuracy of this paradigm.
If you are in the camp that thinks like the typical farm audience, you are missing a major opportunity to extend the career path of a family farm business.
What if the CEO has had a great run, is healthy and active, still has a significant ownership role in farm assets or entity structures, has prepared succession talent to assume leadership reins, but doesn't want to have to die to let go? If you see no career role past CEO, you will be hesitant to relinquish the reins. I've encountered innumerable cases of folks who are in their 70s, 80s and 90s and still sit in the boss seat. They have a death grip on the management wheel, because they see no future role for themselves beyond being boss.
As a result, potential successors grow weary, impatient and stale waiting for a turn to lead.
But instead of just hanging on, consider this next job for your career: chairman of the board. To give transparency and validity to this role, the business has to first acknowledge that the owner board is a functioning and vital part of the business's organizational structure.
The role of a board
The purpose of a typical owner board is to set strategic direction; hire, direct, compensate and evaluate management; approve and enforce business policy; and provide financial oversight and risk control over the business.
While many family businesses engage in the above functions, they don't deliberate on these issues with the understanding that they're doing it as a board function. When farm audiences are polled with the question — "How many of you have a functioning owner board?" — only 1% to 2% of participants raise their hands. But when I rephrase the question, "How many of you at random times engage in any or all of the board functions listed above," a majority of the room will raise their hands. They have just acknowledged they do what boards do; they just never thought of these duties as typical responsibilities of a board of owners.
Once the existence of a board is transparently recognized as part of the business's management jargon and governance structure, stakeholders have a foundation for defining an extension of the career path. It could be: grunt → assistant manager or department head → general manager or CEO → board chairman.
So what could the role of the chairman be? There are numerous ways to structure this role. The primary role should be to lead the board in the exercise of common board duties. But the business can write a more detailed job description that specifically addresses the chairperson's unique talents and meets the needs of the business. The following are potential duties and responsibilities that could be incorporated into a board chairman's role:
leading business strategic planning efforts

reviewing policy structures to identify omissions, revisions and compliance

leading efforts to evaluate alternative investments for business resources

mentoring, coaching and designing leadership development programs for candidates transitioning into management roles

facilitating the capture of institutional knowledge into written farm histories and standard operating procedures

leading the evaluation of general management, as well as board effectiveness

providing backup to management and operational staff, such as operating equipment, assisting in technical accounting issues, participating in lease negotiations, analyzing capital purchase alternatives, performing "grunt-type" jobs, or advising on HR issues, such as recruiting, training and evaluations
The business may find it appropriate to reserve select technical management or operational duties to the chairman as a stop-gap until successors are trained and comfortable with fully assuming those roles.
A word of caution: The chairman role should be primarily consultative, not decision-making. The ultimate goal should be to delegate to successors the responsibility for planning, initiating action plans and, ultimately, making the bulk of the business operational decisions. Otherwise, the chairman hasn't really "retired" or transitioned to a true board chairman role.
An interesting question came from a farm audience member, "Does a board chairman have any decision-making responsibilities?"
While the focus of a board member should be consultative and mentor-focused, areas exist where the chairman should lead the owner board in making decisions:
facilitating strategic planning and approving shifts in strategic direction

approving capital expenditures exceeding predetermined limits not already delegated to management team members

approving resolutions to borrow money, purchase land and mortgage assets

approving hiring of senior management and deciding on compensation of management

reviewing and approving specific authorities delegated in job descriptions
Audience members often come up to me at the end of a workshop, bearing sheepish grins, saying, "This is the job I've been looking for all my life. I just didn't realize until today it could be a relevant and viable career role." They leave the meeting enthusiastically brainstorming on how to resign as manager and negotiate with fellow stakeholders on transitioning to this new role.
After coaching clients and farm groups for over four decades, I am now practicing what I have preached. On Jan. 1 of this year, yours truly turned over the managerial reins to the next generation and is now serving in a new role as board chairman and transition coach. A talented team is entrenched, ready and willing to carry on the difficult duties of planning, organizing, implementing and controlling day-to-day affairs. It is a gratifying feeling to wake up now and say, "I am not officially in charge of making a plan or executing an operational task — unless I want to (or am asked). Life is good.
Wittman is an Idaho rancher and farm financial consultant.
About the Author(s)
Subscribe to receive top agriculture news
Be informed daily with these free e-newsletters
You May Also Like
---