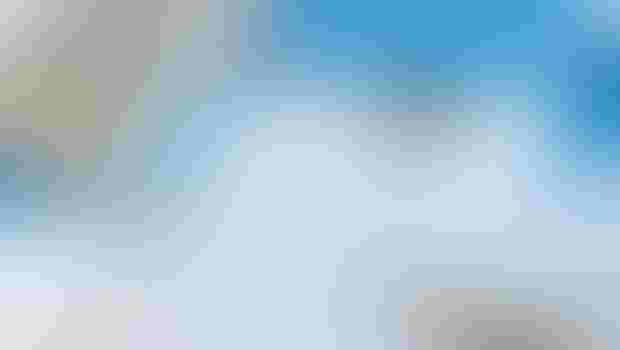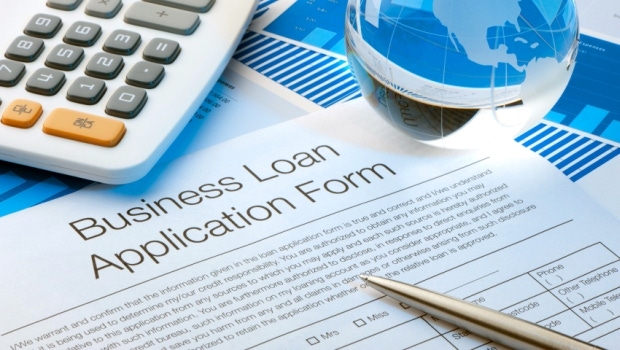 A federal judge in Florida granted a nationwide injunction against the USDA's farm loan forgiveness program that was included in the American Recovery Act which offered $4 billion for loan forgiveness on 120% of outstanding USDA loans for Black farmers and other socially disadvantaged producers. This is the first injunction granted against the program and follows a temporary restraining order granted by a federal judge in Wisconsin earlier in June.
A provision of the American Rescue Plan Act of 2021 provides loan forgiveness of up to 120% of the loan amount for some farmers and ranchers. At least several federal lawsuits are now filed against Agriculture Secretary Tom Vilsack to block assistance provided by the American Rescue Plan Act of 2021 as the provisions specifically prohibit white farmers to participate in the program.
Wen Fa, an attorney at Pacific Legal Foundation which asked the Florida court for the injunction, says they asked for the courts to either forgive the loans for everybody or not forgive for anyone. Congress approved the program estimating its costs at $4 billion for 17,000 people, whereas if it was extended to all USDA lenders regardless of their skin color, it would cost $400 billion, Fa says.
In the Florida injunction, U.S. District Judge Marcia Morales Howard notes that if implemented, the loan forgiveness program "will result in an imminent, one-time act of discrimination that cannot be remedied through an award of monetary damage or other relief in this case.
"It also cannot be reversed after the fact, as the Government has no way to recover the debt relief once it is paid out. The effect on Plaintiff of such a large-scale debt relief program will not be quantifiable in the near future, if at all," the judge explains.
In the Wisconsin case, U.S. District Judge William Griesbach—who was appointed to the federal court by then-President George W. Bush – says there is "no evidence of intentional discrimination by the USDA."
Fa says the racial component of this is very clear cut, and the Supreme Court has ruled consistently in the past that the Constitution protects against the use of race in a lesser degree than found in this program. "I haven't seen any program in recent history that makes race such a big factor. I think it is a very extraordinary measure by Congress that treats race as a determining characteristic to get loan assistance," Fa says.
White farmers claim left out
Pacific Legal Foundation filed a lawsuit in May on behalf of a Florida farmer who was unable to apply for farm loan forgiveness because the program excludes those who are white. Scott Wynn is a lifelong farmer who has run Wynn Farms in Jennings, Florida, producing sweet potatoes, corn and cattle since 2006. COVID-19, however, hit the family's finances hard. Steep drops in beef prices and too little help and supplies to grow sweet potatoes meant less income, nearly all of which went toward federal farm loan repayment for his farm loans of $300,000. 
A similar lawsuit was filed by Jarrod McKinney from the Texarkana region on behalf of PLF. McKinney began his farming journey about eight years ago with help from a federal loan for beginning farmers. Like many farmers in the Texarkana region, McKinney raises cattle and today tends to 60 pairs. Like many farmers facing economic hardship in the pandemic's aftermath, McKinney was hopeful when he heard about a farm loan forgiveness provision included in recent COVID-19 legislation. His hope turned to disappointment, however, when he learned he is not eligible for the federal program—because he's white.
In 2019, the U.S. Department of Agriculture's Farm Service Agency granted McKinney another loan of $185,000 to help finance his farming operations. COVID struck barely a year after he received the second loan, making it extremely difficult to keep up with normal farm expenses, much less farm loan repayment, and his outstanding balance is currently $180,000.
"Today's injunction enforces a basic foundation of our Constitution: The government can't treat people unequally based on immutable characteristics like race," says Fa. "The government can't allow some people to take part in federal programs while denying others based solely on the color of their skin. The courts have rightfully rejected such discrimination in the past and should do so now."
Minority organizations remain steadfast
One of the leading Congressional advocates of the bill, House Agriculture Committee Chairman David Scott, D-Ga., supports implementation of the loan forgiveness program as a way to preserve the Black farmers left today. "The very survival of Black farmers is at stake – and this would be an unpardonable sin because we, as Black slaves, did the hard work and provided the foundation for America's great agriculture system for free, for over 200 years, under the lash of the slave masters' whips," Scott says.
John Boyd, Jr., founder and president of the National Association of Black Farmers Association, says he will continue to defend the need for loan forgiveness because of past discrimination. "I will fight all the way to the U.S. Supreme Court," he promises.
On behalf of the Rural Coalition, the Intertribal Agriculture Council, the North Carolina Association of Black Lawyers Land Loss Prevention Project and 23 additional farm, rural, environmental, health and civil rights groups, the Southern Poverty Law Center filed an amicus brief asking the federal court in Wisconsin to allow the distribution of $4 billion in loan forgiveness to "correct decades of injustice, systemic racism and admitted discriminatory behavior by the federal government."
"Debt relief is something that minority farmers desperately need as they try to recover from the damage that COVID-19 has disproportionately inflicted on their businesses and families," says Keisha Stokes-Hough, senior supervising attorney for the Economic Justice Project at the Southern Poverty Law Center.
The organizations note USDA distributed $9.2 billion in aid to farmers in 2020 under the Coronavirus Food Assistance Program. Less than 3% of that relief went to a category of producers defined by the USDA as being underserved by federal farm programs and which includes farmers of color. With this loan forgiveness plan, Congress directed the USDA to provide relief to socially disadvantaged farmers.
The groups supporting the brief say delaying the distribution of these funds puts more BIPOC farmers in danger of going out of business or falling even further behind their white counterparts. The brief includes statements from BIPOC farmers who will experience irreparable harm from this delay in federal support.
However, PLF's Fa notes although the government made the argument that while white farmers might be more likely to have larger farms and in turn be able to withstand the COVID-19 pandemic, that doesn't account for other small farms who may also have suffered economic losses due to COVID-19. A minority farmer who entered farming in 2020 could be forgiven all debt, whereas a white farmer who actually suffered negative impacts from the pandemic would be categorically ineligible for loan forgiveness.
Subscribe to receive top agriculture news
Be informed daily with these free e-newsletters
You May Also Like
---