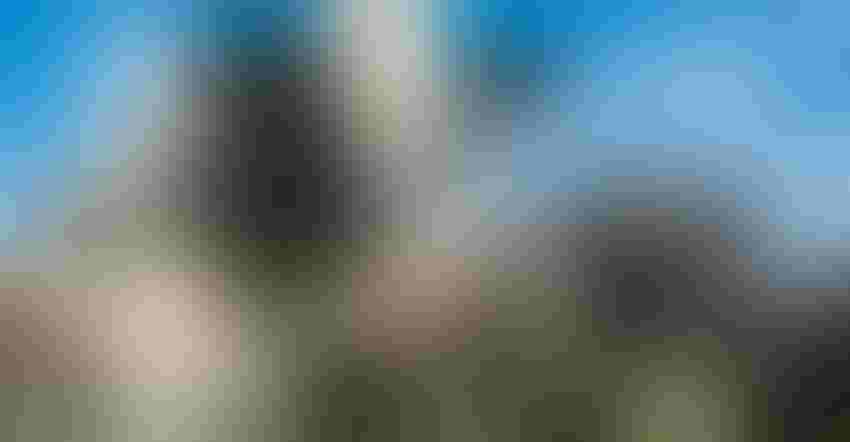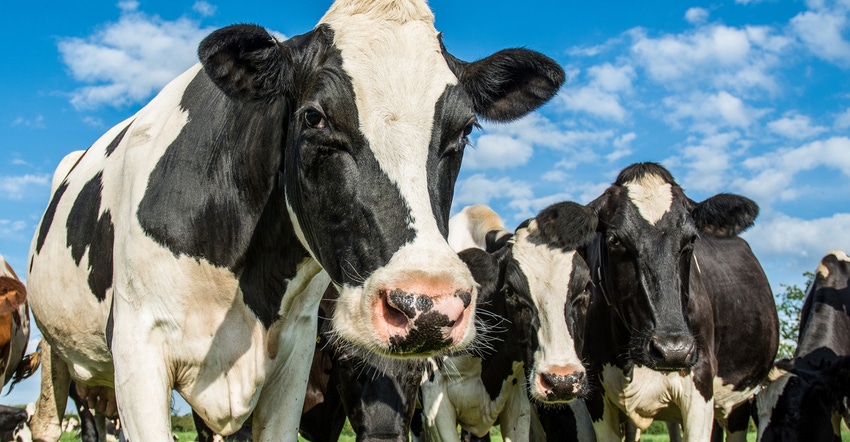 HIGHER CLASS III: AgResource Co. President Dan Basse believes Class III milk prices will rise to between $22 and $23 per cwt during the first quarter of 2023.
stefbennett/Getty Images
According to Dan Basse, president of AgResource Co., Americans are now spending more of their food dollars eating away from home than at home. Basse spoke during a recent Professional Dairy Producers Dairy Signal webinar.
"After the pandemic, consumers rushed to restaurants and are now spending more of their food dollars at restaurants than at grocery stores," Basse said. "Most of the food that is being eaten is from fast food restaurants like McDonald's and Burger King. Fast food restaurants are seeing record-large demand because consumers are seeing record-high prices at grocery stores. They are finding value in eating lower-end fast food."
$18 to $19 Class III milk
Basse predicted that Class III milk prices through the end of the year will stay between $18 and $19 per cwt. U.S. milk supplies have risen 0.8% since June due to higher milk production per cow.
"The butter market has pushed up to $3 per pound," he said. "We think butter will hit $3.20 per pound by the end of the year. This gives bullishness to the butter market through the end of the year due primarily to a decline in butter imports."
Meanwhile, Basse said cheddar cheese prices are beginning to rise. He believes by the first of the year, cheddar prices will be between $2.30 and $2.40 per pound.
 "Class III milk prices may rise to $22 to $23 per cwt during the first quarter of 2023," he said.
Global milk production declining
Basse said milk production may be rising in the U.S., but worldwide milk production is declining. The European Union has suffered the worst drought in 500 years, which has caused a loss of cows and will likely continue to restrain milk production into 2023.
"Supply issues globally offer support to U.S. milk," he noted.
The main concern for U.S. milk is a sliding U.S. and world economy, according to Basse.
"The U.S. dollar will continue to rally along with dairy production costs," he explained. "U.S. consumers will likely trade down in calories, eating more starches and less protein. It's 'the economy, stupid' — that is our worry into the year end as the Fed raises interest rates to 4% or 5% to control inflation. My biggest concern is the U.S. dollar will continue to rally because we are the cleanest dirty shirt in the closet."
Basse is hopeful, he said, that inflation will decline from 8.6% now to between 7.5% and 8% by the end of the year.
"It is still going to stay very elevated, which is only going to encourage the Central Bank to raise interest rates even higher. The U.S. Central Bank needs the inflation rate to drop to 2%, so it has a lot of interest rate raising to do."
Basse said what the global economy really needs right now is more of everything.
"We need more milk, more energy and more grain," he explained. "This would be the real salvo to solving the problem of inflation."
Basse said three wars are producing a lot of volatility in agriculture right now.
The Russian war against Ukraine shows no end in sight.

The World Bank is at war with inflation.

A war of Mother Nature against world crop production will keep feed prices elevated.
"The mix of variables will produce extreme volatility into 2023," he said.
Subscribe to receive top agriculture news
Be informed daily with these free e-newsletters
You May Also Like
---