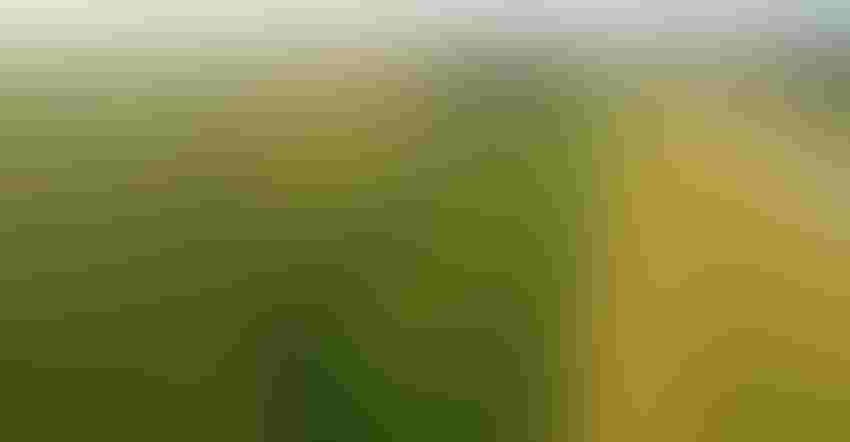 HOLDING STEADY: Central Minnesota cash rents are steady overall, reports an Olivia, Minn., farm manager.
David L. Hansen, Minnesota Agricultural Experiment Station, University of Minnesota
By Liz Morrison
Cash rents in Minnesota and the Dakotas will be mostly unchanged in 2018, according to farm managers, even though farm margins continue to shrink. Landowner return on investment remains in the 2.5% to 3% range, they say.
Lease rates have generally retreated over the past several years — especially those at the high end of the range, farm managers say.
However, last fall, farmers didn't see the downward pressure on rents that they expected, says Grand Forks, N.D., farm manager John Botsford.
"Farmers are reluctant to give up land because of the difficulty replacing it," he says.
Leases on about half of the 115,000 acres of farmland managed by Pifer's Auction and Realty in Moorhead, Minn., were up for renewal in the fall, says Kevin Pifer, president. Rental rates on two-year contracts stayed flat.
"We haven't seen resistance for keeping rents where they were," he says.
USDA's annual survey shows 2017 cash rents were mostly unchanged from 2016 in the three-state region of Minnesota and the Dakotas.
Central Minnesota cash rents are very steady overall, agrees farm manager Leon Carlson of Olivia, Minn. "Most remain unchanged for 2018 — and nothing is up or down more than $5 per acre," he says.
Jerry Dee, a farm credit bank appraiser from Rochester, Minn., says many people expected a $5 to $15 decrease in rental rates for 2018. But better-then-expected yields may be enough pressure to keep them at 2017 rates.
Related:Farm profit, interest rate uncertainties weigh on land values
Still, says Jack Davis, South Dakota State University Extension farm business management specialist, some tenants, especially in drought areas, could be asking for rent reductions, because of the profit squeeze.
Morrison writes from Morris, Minn.
Subscribe to receive top agriculture news
Be informed daily with these free e-newsletters
You May Also Like
---