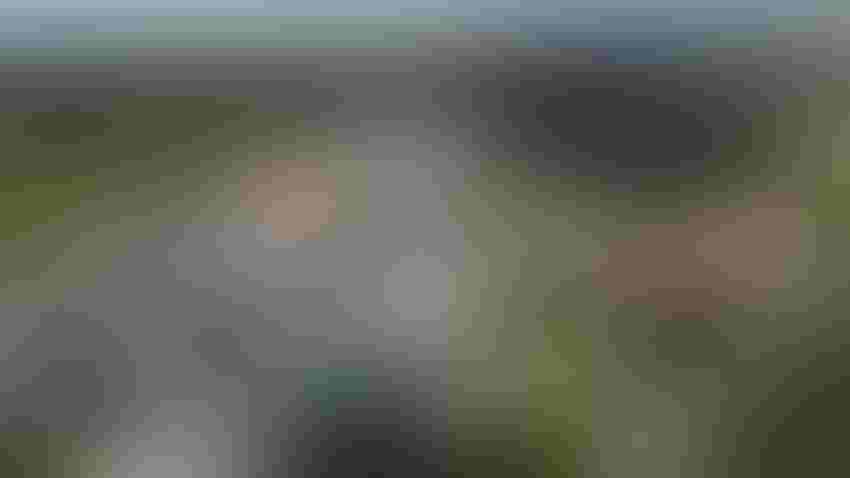 PRODUCING ENERGY: BioTown Ag, Reynolds, Ind., joined with Green Rock Energy Partners to form BioTown Biogas. This entity produces renewable energy — both electricity and renewable natural gas.
BioTown Ag
BioTown Biogas received an award from Energy Vision as an outstanding renewable energy project at an event in New York City recently. BioTown Biogas is a partnership between BioTown Ag in Reynolds, Ind., and Green Rock Energy Partners. Energy Vision is a nonprofit that promotes renewable energy projects.
Earlier this year, BioTown Biogas completed expansion of its digester processes that process food waste, manure and other ag waste into electricity. The operation is now producing an estimated 42 million kilowatt-hours of renewable power plus more than 3 million diesel-equivalent gallons of renewable natural gas, known as RNG fuel, each year.
Martin Mitchell of Green Rock Energy Partners says the power generated would be enough to power 4,500 to 5,000 households. The digester on the farm near Reynolds is now one of the largest on-farm digesters in the world.
Major crops conference
You don't have to be a certified crop adviser to attend the annual Indiana CCA conference. Farmers are welcome. This year's conference will be Dec. 19-20 at the Indianapolis Mariott East, just off Shadeland Avenue on the city's east side.
It's an information-packed, two-day meeting that features eight sessions each day — four in the morning and four in the afternoon. Most morning sessions repeat in the afternoon.
Topics range from weed control to fertilizer issues to corn and soybean production tips. This year's conference features a new offering: a series of sessions on biologicals and biostimulants.
Visit indianacca.org to learn about fees and details, and to register.
Help for transition planning
Do you have questions about the succession planning process for your family farm? Are you wondering about how owner financing might work during this process? These questions and more will be answered during a workshop offered through Purdue Extension from 10 a.m. to 4 p.m. Dec. 9 at Cornerstone Hall in Salem, Ind.
The workshop theme is "Passing It On: Farm Transition to the Next Generation." The featured speaker, Paige Pratt, will share personal experiences and provide steps to help farm families start the transition conversation when they leave the workshop.
RSVPs would be appreciated by Nov. 27 to: Purdue Extension–Washington County, 806 Martinsburg Rd., Suite 104, Salem, IN 47167; [email protected]; or 812-883-4601. Even if you can't attend, call to find out how to obtain information on succession planning. Or call your local Extension ag educator and ask about Purdue succession planning program materials.
Using data for decisions
Want to know how to use the data you collect in farming today? Or maybe you want to know which type of information to collect with a drone to make better decisions. Mark Dec. 4 on your calendar and plan to be at the Vincennes University Jasper Campus for "Data-Driven Decisions," a workshop sponsored by the Dubois County Soil and Water Conservation District. It begins at 10 a.m. local time in the Center for Technology, Innovation and Manufacturing and concludes after lunch at 1:30 p.m. To register, call 812-482-1171, Ext. 3, or email [email protected].
Joel Reddick, Bardwell, Ky., a no-till and cover crop farmer, will share how information collected over time impacts his decision-making. Adam Shank, Purdue Extension, will share ideas that will help both crop farmers and livestock producers look at drone technology for information gathering differently.
Subscribe to receive top agriculture news
Be informed daily with these free e-newsletters
You May Also Like
---