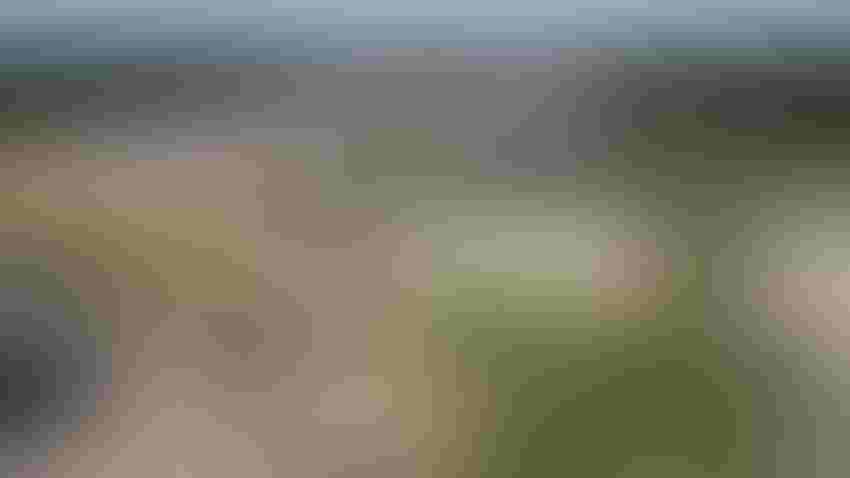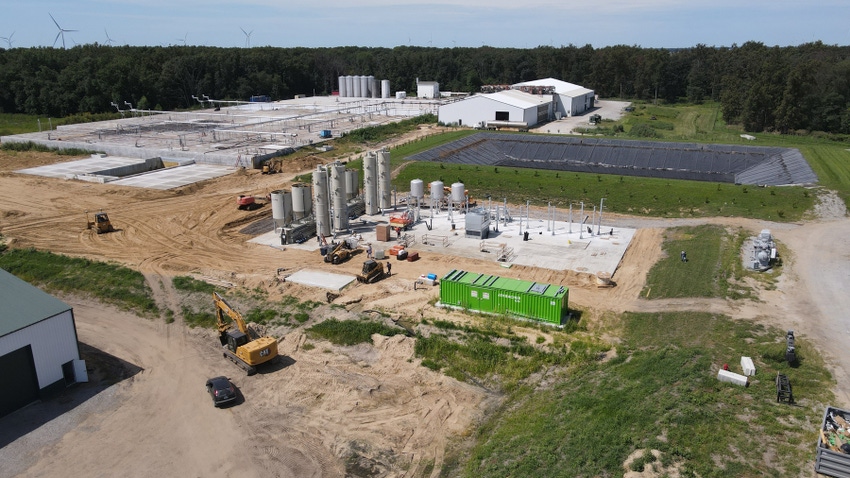 MANURE INTO FUEL: The newest addition to BioTown Biogas at Reynolds, Ind., converts dairy manure into natural gas, which enters a utility company pipeline to power homes and businesses.
Courtesy of BioTown Biogas
Fifteen years ago, then Indiana Gov. Mitch Daniels unveiled an ambitious dream to convert the entire town of Reynolds into a model of how renewable energy could reshape the state. With the state of Indiana assisting, and local officials, businesses and people cooperating, the emphasis was on converting cars to run on E85 and, eventually, heating and powering homes with green energy produced from methane digesters, fed by manure and other biodegradable waste products.
Now, BioTown Biogas, a leading renewable energy producer in the waste-to-value energy market, has activated its newest digester and processing facility, which is one of the largest on-farm biodigesters in the world.
Like with any ambitious project, not everything unfolded as expected. But earlier this spring, BioTown Biogas, also known as BTB, added a second methane digester to its already existing digester unit.
"We now produce more than enough electric power and natural gas to supply a town the size of Reynolds," says Chad Hoerr, general manager of BTB.
Turning manure into renewable energy and removing carbon from the atmosphere are huge benefits provided by BTB, he notes. Combined, the two digesters can produce 42 million kilowatt-hours of electricity and more than 3 million gallons of natural gas. Northern Indiana Public Service Co. (NIPSCO) receives the electric power, and a different utility receives natural gas from the newest digester through a pipeline.
Besides producing these fuels, BTB also markets carbon credits achieved by removing carbon during the conversion of manure to renewable energy.
Hoerr estimates that BTB employs about 40 people, counting those involved in logistics. That number will grow as BTB explores other endeavors. There could be an opportunity to market carbon dioxide, he explains. BTB is also investigating developing fertilizer from byproducts of renewable energy production.
"We're providing several benefits for the community, including offering quality, high-paying jobs," Hoerr says.
Building BTB
BioTown Biogas and the second digester didn't appear overnight, Hoerr says. The process even predates Daniel's declaration to make Reynolds "Biotown USA." It started with the multigenerational family Hoerr married into and their large beef operation.
The original digester is fueled by cattle manure from BioTown Ag's 5,000-head beef operation. Organic and industrial waste trucked to the facility is mixed with manure and fuels that digester, Hoerr explains.
Planning for the new digester began about two and a half years ago, several years after BTB was created as a separate entity. "BioTown Ag and Green Rock Energy Partners spent years laying the groundwork for a lower carbon future for agriculture," Hoerr says.
The new digester is powered solely by liquid dairy waste. "We have contracts with local dairies to bring waste from 22,000 dairy cows here to our digester," Hoerr says. "It's concentrated at their locations; then we transport it here by truck."
Biotown USA may have sounded like a pipe dream when Daniels and the new Indiana State Department of Agriculture kicked off the endeavor a decade and a half ago. Today, this dream is becoming a reality through BioTown Biogas. Based on this track record, more new developments are possible in the future.
Subscribe to receive top agriculture news
Be informed daily with these free e-newsletters
You May Also Like
---