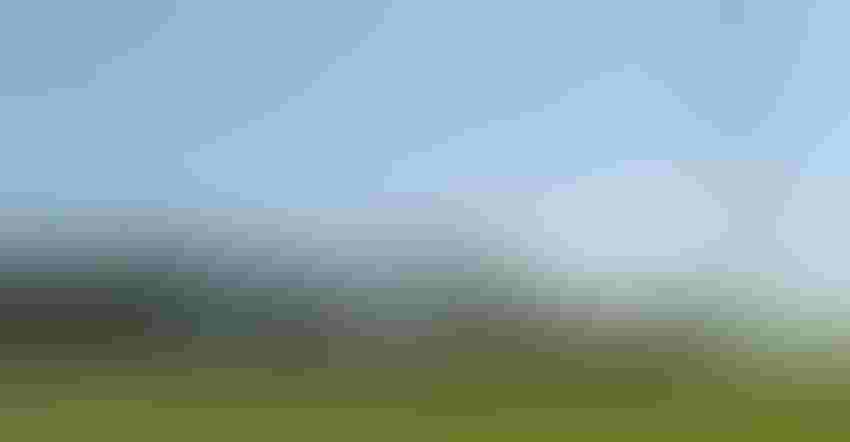 ANAEROBIC DIGESTERS: Anaerobic digesters may help to maximize farm production and profitability while preserving and protecting natural resources and ensuring environmental sustainability.
MIRA OBERMAN/Getty Images
Anaerobic digestion has potential to protect human health and the environment from agricultural wastes while converting waste to resources, says Michigan State University AgBioResearch engineer Dana Kirk, who grew up working on his family's dairy farm "running around scooping manure," while simultaneously developing a curiosity for the symbiotic relationship farming has with the environment.
He says the renewable resources, in turn, provide a revenue stream to offset the operational costs and provide additional revenue to the farm.
Kirk's interests blossomed into an academic career focused on the development and implementation of waste management systems and waste-to-energy systems for dairy operations. His ultimate goal is to maximize farm production and profitability while preserving and protecting natural resources and ensuring environmental sustainability.
Related: Is there a bio-digester in your future?
Kirk's research on anaerobic digestion systems contributed greatly to the MSU Anaerobic Digestion Research and Education Center, a project Kirk helped create, direct and manage. Founded in 2008, ADREC provides research, professional development and outreach support for waste-to-energy systems, including bench top, pilot-scale and commercial anaerobic digestion systems.
He has overseen the design, construction and operation of three commercial scale digesters and numerous demonstration and pilot-scale systems, most notably MSU's nationally awarded South Campus Anaerobic Digester, a single-tank complete mixed anaerobic digester.
SCAD uses about 17,000 tons of organic waste generated from MSU culinary services, dining halls and on-campus farms, and the greater Lansing area per year as feedstock to produce biogas used to generate more than 2.8 million kilowatt-hours of electricity per year.
Addressing the challenges
Large-scale digesters are not viable waste management solutions for most of Michigan's dairy operations, Kirk says. Many financial, regulatory, training and logistical barriers prevent some small- and medium-sized farms from adopting any of the various digester technologies that currently exist.
ADREC partners with state and national commodity and regulatory groups to meet these issues head-on with the goal of easing the burden of transitioning to digester systems.
Kirk routinely partners with government and commodity organizations — such as the Michigan Department of Agriculture and Rural Development (MDARD), Michigan Farm Bureau and Michigan Department of Environment, Great Lakes and Energy (EGLE) — to develop training and programming that supports waste system management and manure management for dairy farms of all sizes.
"Dana's work with ADREC provides an invaluable resource for dairy farms, informing them on what they must consider when trying to incorporate a digester into their operations," says Laura Campbell, senior conservation and regulatory relations specialist with Michigan Farm Bureau. "ADREC works with individual farmers to address their needs, provides a formalized structure for implementation and training on how digesters work, helps navigate regulatory issues, and assists with training programs for farmworkers to learn to operate digester technology."
Specific collaborations have centered on data review from digesters, feasibility studies, infrastructure, and regulation of waste-to-energy projects mainly at dairy facilities. MDARD also partnered with Kirk on the Anaerobic Digester Operator Training program used to educate operators on ways to manage systems variability and optimize performance.
MDARD's Environmental Stewardship Division helps supports the state's dairy producers through projects including the Michigan Agriculture Processing Act, Michigan Agriculture Environmental Assurance Program, Right to Farm, Fertilizer Bulk Storage program, and waste-to-energy projects.
In an effort to provide dairy producers around the U.S. with resources necessary to adopt effective waste-to-energy systems on their own farms, Kirk worked with Dairy Management Inc. to develop a resource guide on digester technology options available commercially that provides comparative information to better guide farms on optimal systems for their individual needs.
Ultimately, Kirk hopes to continue breaking down barriers to adoption in Michigan and beyond.
Source: MSU Extension
 
Subscribe to receive top agriculture news
Be informed daily with these free e-newsletters
You May Also Like
---