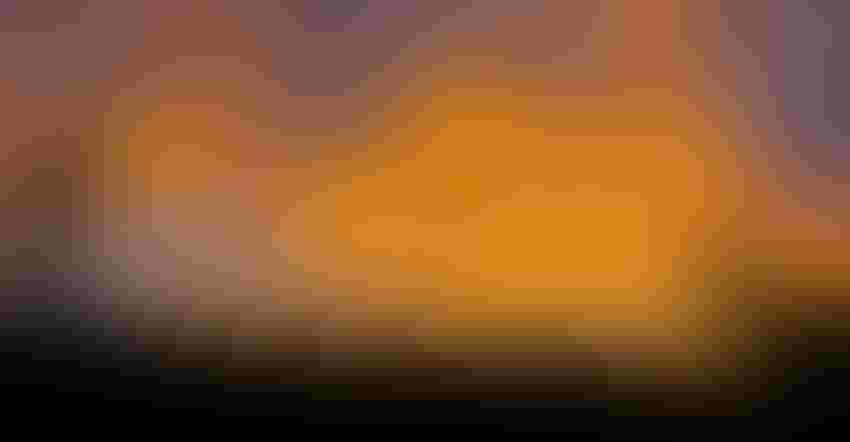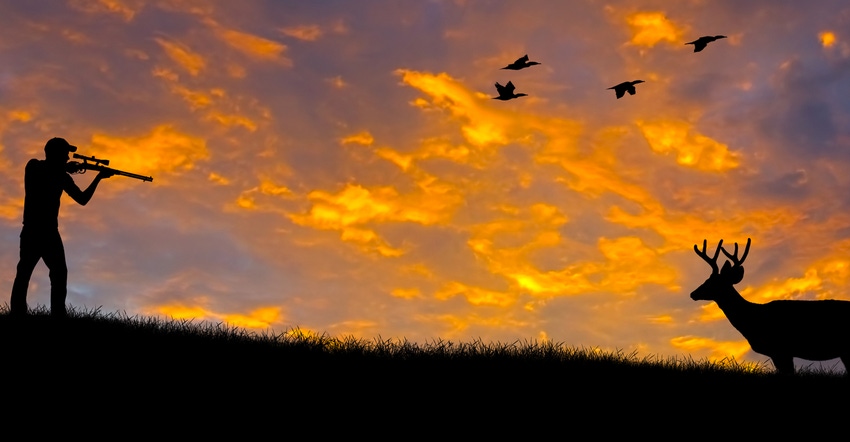 HUNTER ACCESS: First launched in 1977, the Michigan Department of Natural Resources' Hunting Access Program offers landowners payments of up to $25 per acre for enrollment of their land.
Twister40/Getty Images
Win-win situations aren't easy to come by. For landowners with more than 40 acres of land and, perhaps, with an abundance of crop-hungry deer, a win-win could be in the making.
First launched in 1977, the Michigan Department of Natural Resources' Hunting Access Program offers landowners payments of up to $25 per acre for enrollment of their land for public hunting access.
"Probably the two questions we get asked most often about HAP enrollment are about liability and hunter numbers. They wonder if they are going to be overrun with people on their land," says Mike Parker, who oversees the HAP efforts.
Both concerns are quickly addressed.
Regarding liability, landowners who enroll are relieved of liability under Public Act 451 of 1994, which states, "No cause of action shall arise for injuries to persons hunting on lands leased under HAP unless the injuries were caused by gross negligence or willful and wanton misconduct of owner, tenant, or lessee."
Hunter numbers
"We control those by placing a maximum number of hunters that can be on the land at one time," Parker explains. "It's based on the acreage, the type of habitat and, really, how the land lays out. I look at it as a deer hunter, see where hunters might want to set up, and we place a cap on it so a landowner knows there will be a limited number of hunters there at a time."
The program has seen some beneficial changes in the recent past that have greatly enhanced the overall attraction of the initiative. Thanks to grants provided from the USDA's VPA-HIP program (made possible by tenets of the farm bill), payments to landowners have increased.
Rates now range from $5 to $20 per acre depending on the type of hunting allowed, habitat quality, etc. Those payments can increase to $25 per acre if the land is enrolled in a farm bill program such as the Conservation Reserve Program.
"We typically try to do a two-year agreement to start, but we've done longer-term leases as well," Parker says. "And if a landowner gets into it and decides it's not for them, we release them from the agreement. The goal is to have a strong relationship that works."
Another benefit
Local conservation districts have been introduced as the go-to source for HAP enrollment and management.
"About 12 years ago, we made that change because it made a lot of sense," Parker says. "The conservation districts are local. They're familiar to the landowners, they're trusted, they're right there to make sure things go smoothly. It's just been a great improvement."
Typically, the DNR prefers to have new HAP lands enrolled before Sept. 1 each year. But that date can flex as funding is available, and the amount of acres enrolled can go up and down with available funding as well.
"This year, if a landowner in the right area of the state reached out and wanted to enroll, we'd try to make that happen," Parker says. "We have some funding in place to do it."
Parker mentioned areas of the eastern Upper Peninsula and southern Michigan are of particular interest.
About 200 properties comprising nearly 25,000 acres of land are enrolled. The addition of federal grant dollars into the mix has also allowed the department to provide funding for additional patrols from conservation officers, offering landowners additional confidence in allowing hunters on their land.
For general information on the HAP program, see the DNR's website. If interested in enrolling or learning more about the enrollment process and options, contact your county's conservation district.
Source: Michigan Farm Bureau
Subscribe to receive top agriculture news
Be informed daily with these free e-newsletters
You May Also Like
---