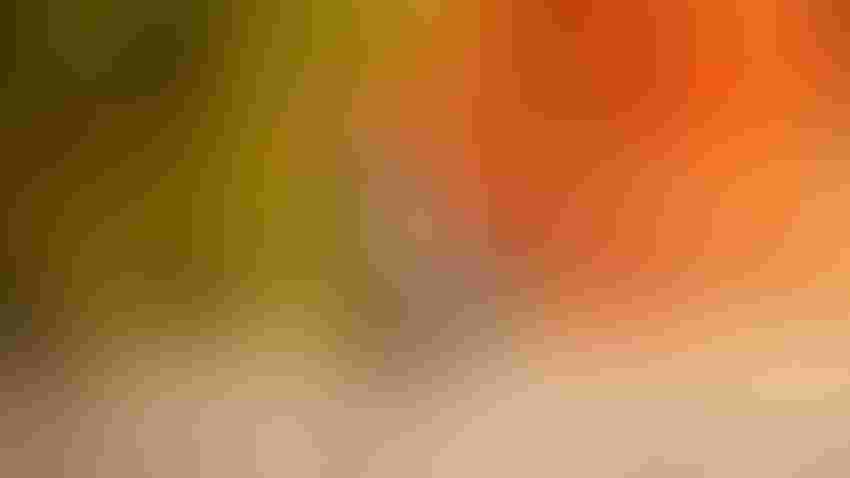 STACKED ENTERPRISE: The 2023 No-Till on the Plains Conference, Jan. 24-25, featured several speakers with experience in "stacking enterprises" onto their family farms and ranches. Farmers in the regenerative agriculture space have embraced the concept to add income to the family farm. From hunting enterprises to direct-to-consumer marketing of meat and produce, these opportunities could also expand capacity to bring the next generation back to the farm.
ricardoreitmeyer/Getty images
You wouldn't start building a barn or a house without an architectural plan. So why would you add an enterprise to your farm or ranch without a clear plan in place?
"Stacking enterprises" has become quite popular in the past decade as farm and ranch families see the value in marketing their production, their wildlife resources, or their atmosphere to the public. From starting agritourism and leased hunting enterprises, to selling grass-raised and finished beef or farm-fresh eggs direct to consumers, there are many options for farmers and ranchers to bring in added money to a farming operation — and also provide for the next generation to join the farm.
The 2023 No-Till on the Plains Conference, Jan. 24 and 25, in Wichita, Kan., brought in several speakers to share their experiences in stacking enterprises on their own operations. Here are the 10 items they say give you a firm foundation to start building your own stack.
Research your product and the customer. Jerry Doan, of Black Leg Ranch, McKenzie, N.D., says his ranch is just 25 miles from Bismarck, N.D., and an international airport. That makes it an ideal location as an event space for corporate getaways, weddings and other special events. Annette Thomas, of Thomas Land and Cattle, Enid, Okla., and her husband used their years of sales experience to research customer demand for grass-fed and grass-finished beef from their herd. Knowing what the customer wants and how your farm can meet those wants is a critical first step.

Bring in the lawyers and insurance agents in the planning. Multigenerational farms can be tough to navigate when you're just raising commodity crops. But, add in one child's guided hunting business using family land, and another child's agritourism enterprise, and in-laws into the mix, and it's a recipe for trouble if the details aren't ironed out first. Lawyers can guide you in setting up LLCs and trusts and other legal tools to protect the core farm enterprise from imploding if someone decides to divest their enterprise. Insurance agents, likewise, can help you navigate any liability from marketing to the public or bringing the public onto the farm. We live in a litigious society, and you cannot consider a business where you're dealing with the public without protecting your family and your family business, say the experts.

Stay on the right side of the law. Food service certifications, food processing certifications, liquor licenses, commercial kitchen licenses, USDA facility inspections — get these requirements lined up before you sell any product or service to the public. Lydia Dresbach, of Dresbach Farms, Chillicothe, Ohio, says she and her family sat down with a USDA food inspector and they helped the family sort through the various types of red tape before they started a farm-to-table dinner experience and their grass-finished beef and fresh produce direct-to-consumer sales. These certifications are in place to protect you as much as the consumer. Additionally, if you plan to market under a specific label, like Certified Animal Welfare Approved, or Certified Grassfed, for example, there are specifications that must be followed to the letter, Thomas says.

Add it if it enhances what you're already doing. If you're already using cover crops and rotational grazing for your cattle herd, it also creates excellent wildlife refuge, Doan and Dresbach say. Both of their families have family members who've started guided hunting enterprises by leasing land from the family farm. One of Doan's children uses their barn as an event venue and as a microbrewery, while another runs a bison herd on family land that enhances their soil health goals and fits in with the guided hunting business. The goal should be to utilize idle resources — whether that's the land, a facility or production — to generate income.

Develop customer service skills. Farmers aren't usually customer service-oriented, but when you're dealing with the public, you are now in the entertainment and hospitality business. There will be customer demands that seem outrageous, and you'll need to decide how to handle those, Dresbach explains. Thomas says that many customers just want someone authentic and transparent, and that's what she strives to do with their family beef business. She researched the local processors and their harvest methods so she could better educate consumers about how their beef was raised and harvested. If you're going to make a claim on your label, be ready to stand by that claim, she says.

Keep records on each enterprise. The Dresbach family has several different family members with their individual farm enterprises attached to their grandparents' farmstead. Each family member keeps detailed records on the income and expenses per enterprise. They record the farm assets they use and pay a fair market value for their use. You need to decide for your farm how compensation is handled for shared labor and resources.

Periodically check if the enterprise is meeting goals. Dresbach says her family takes the month of January to evaluate the previous year's enterprises to decide if they'll continue or if they'll set them aside. Some things don't work out — like a wedding venue enterprise they tried that turned out to be too time-consuming for their farm family's time. Some enterprises need tweaking to make them more efficient and profitable, or fit in a younger generation's time needs. The Doans almost stopped offering their Black Leg Ranch Meats because it was becoming too time-consuming, until a daughter-in-law took on the business management to be able to work from home and raise their family.

Navigate family dynamics. Many farm families are turning to stacked enterprises as a tool to bring the next generation back to the farm. For the sake of family dynamics and the sake of the success of the farm, give them ownership, Doan says. Make sure that their compensation is meeting their cost of living, and give them time off for their families that you may not have had. And bring in advisers if you need to navigate family dynamics among siblings, in-laws, parents and grandparents, both on and off the farm.

Start small, and scale up when it makes sense. Thomas and her husband decided to market their beef within a certain radius of their ranch to keep the operation manageable with their ranching and family duties. She says it makes sense to scale up only when your resources and time allow it. The Dresbachs finish their own cattle and started selling their beef to the community and at a farmers market in Columbus, Ohio, and they now supply a local restaurant with hamburger.

Create community with your marketing. Many farmers' stacking enterprises have an incredibly authentic family story to tell in their marketing. The Doans share their farming legacy that goes back to the 1800s on their marketing materials and labels. The Dresbachs have created a loyal community of customers through their Facebook page. Thomas sends emails to customers with recipes for their beef and tips on how to order processing. Customers are hungry to connect back to the land and the people, and farmers can provide that by sharing their family story.
Subscribe to receive top agriculture news
Be informed daily with these free e-newsletters
You May Also Like
---