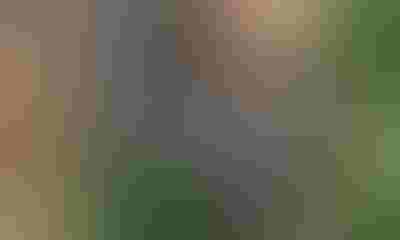 Agricultural cash receipts worth $300 million and $127 million a year in net agricultural exports. According to the Illinois Farm Bureau, that's exactly what's at risk if the Trans-Pacific Partnership agreement doesn't pass. Given the dollars and sense on the line for agriculture, here's a closer look at the TPP and why it matters to Illinois farmers.
What is the TPP?
The TPP is a trade agreement among 12 countries.

THE HIGHLIGHTS: Here's a look at how the Trans-Pacific Partnership would impact Illinois agriculture.
Tamara Nelsen, senior director of commodities, Illinois Farm Bureau, says the TPP would increase exports to countries the United States is already trading with: Canada, Mexico, Japan, Australia and New Zealand. The TPP would lower taxes on products going into these priority export countries, such as beef going to Japan.
"TPP provides great opportunities and markets for U.S. products, especially agriculture," Nelsen says. "And I know with our history, our farmers support trade and would be supportive of it."
Nelsen adds that developing nations in the TPP agreement represent even more opportunities. "When these countries develop economically, they won't go to a car or computer or cellphone; they upgrade their diets," she explains. "People move from just rice, or rice and chicken, to beef or pork."
Opportunities from the TPP developing nations will continue to grow. The populations in these developing nations are increasing, which is why Stan Born, Illinois Soybean Association director, believes the TPP is such a "landmark" agreement.
"It's a big deal — that's why I use the word 'landmark'" Born says. "Trade deals are all about leveling the playing field and getting rid of protectionist-type tariffs, taxes and non-tariff barriers that impede free trade."


Does the TPP address more than taxes and tariffs?
The TPP is about more than taxes and tariffs. Born says the agreement includes "harmonizing elements" on issues related to production, such as labor and competitiveness.
The TPP sets standards in everything from manufacturing to patent law, Nelsen explains. That means exported products are patent-protected — trading partners can't recreate the product and produce it themselves. TPP countries will also be held to the same food safety, animal health and production standards.
What does the TPP mean to Illinois pork producers?
The potential growth from overseas markets would have a significant impact on Illinois pork producers, according to Jennifer Tirey, Illinois Pork Producers Association executive director. "We want to see our numbers grow, and the TPP will help us do that," she explains.
Reduced tariffs for Japan and other key TPP countries would help drive demand for pork exports.
What does the TPP mean to Illinois beef producers?
Illinois beef farmers also see the potential for more trade opportunities.
Al Lyman, a grain and cattle farmer near Cambridge, says the Illinois Farm Bureau estimates the TPP will bring an additional $2.50 per cwt on a finished steer. "Doing some 'cowboy math,' that's $85,000 to $90,000 a year more for the cattle fed on this farm," Lyman says.
Japan is a critical market for beef exports, and the TPP would bring a dramatic decrease in tariffs over a 15-year period.
What does the TPP mean to Illinois corn and soybean producers?
While most TPP countries already have low tariffs on corn and soybean imports, grain farmers will still see a boost in demand. The reduced or eliminated tariffs on pork, beef and processed food from TPP countries means more exports and greater demands on feed needs.
"Our No. 1 customer for soybeans is animal agriculture — poultry, pork and beef," says Born. "There may not be a direct benefit from TPP, but we'll get the pull-through on soybeans. It really opens up the opportunity for meat."  
The Illinois Corn Growers Association agrees that the TPP is a win for grain farmers.
Lindsay Mitchell, ICGA, says even though they expect net exports to decrease as Japan modernizes production practices and imports less grain, the demand for corn in Illinois will increase.
"Illinois will be well-poised to capture that additional demand," Mitchell says. Currently, 50% of corn produced in Illinois leaves the state, either as exports or feed for major cattle-producing states.
If the TPP passes, more corn and soybeans produced in Illinois will stay in Illinois. 
"Illinois should see a tremendous benefit," she adds. "We can't afford to not pass this."


Why is there opposition to the TPP?
The TPP may sound like great news for Illinois agriculture, but opposition to the agreement runs all the way up to both 2016 presidential candidates. IFB's Nelsen says it comes down to misinformation.
"There is more false, misleading and untrue information about TPP than facts," she says. "Not because the facts aren't available, but because people don't want to hear it."
People equate trade agreements with job loss in America. Nelsen says it's the opposite: Trade agreements will drive new opportunities as production requirements increase. "It's the complete flip on American people," she says.
Nelsen explains that today, a Vietnam company would pay $115,000 in taxes to purchase a new $250,000 Caterpillar bulldozer. Caterpillar would likely lose that sale to China or another country with lower tariffs. "All those people working at Caterpillar in Morton just lost out," she says. "People have been misled, and that's the biggest problem."


What if the TPP doesn't pass?
As the presidential election approaches, time is limited for senators and representatives to approve the TPP.
Lyman recognizes the lack of support for the TPP. He's concerned about Asian trade and the agreements that will come into play if the TPP doesn't pass. Australia will have an advantage over the U.S., with a 28% tariff versus 38%, if the TPP fails to pass.
"It's a political football, and nobody seems to be in favor of it," Lyman says. "Trade's been good for ag. When 95% of the population lives outside the U.S., that's where our growth is."
Nelsen agrees. "Who will buy our goods if we don't export them?"
Subscribe to receive top agriculture news
Be informed daily with these free e-newsletters
You May Also Like
---