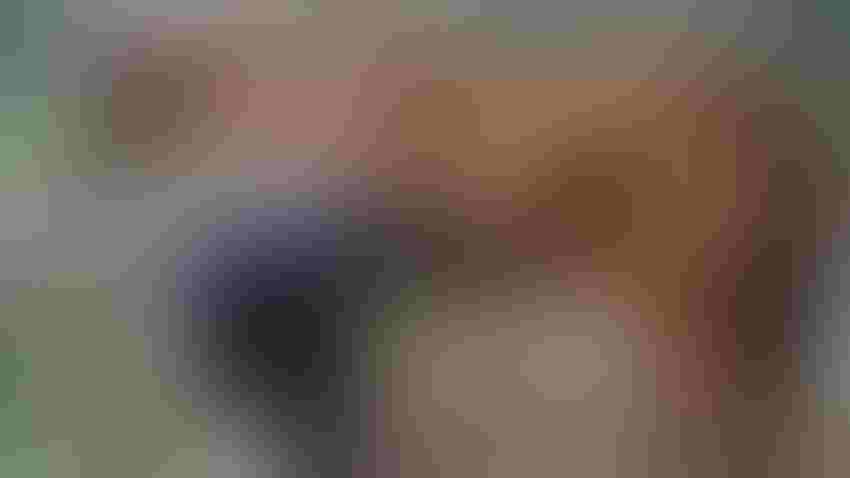 HORSE CARE: Finding a professional farrier service is crucial to the health and well-being of your horses. Once you find a good service, follow commonsense practices to maintain a good working relationship.
Curt Arens
About 9.2 million domesticated equine — horses, burros and mules — are in the United States, but there are only around 28,000 farriers. That's why most horse owners and enthusiasts often say, "If you find a good farrier, take care of them."
Anyone can trim and shoe horses, but a professional farrier knows about equine anatomy, physiology and horse psychology to maintain a horse's overall foot care.
Krishona Martinson, University of Minnesota Extension equine specialist, offers information on finding and retaining a professional farrier service for your operation.
"There are several resources available to find farrier services. Many states have a professional farrier association to look to," she says. "You can also search for Listservs with listings of farriers in your region. State Farm Bureau, farm organizations and your local Extension office may be able to help. Also, you could ask a local equine veterinarian for a name or two of a qualified farrier service that they like."
Choose a farrier who communicates well and has a temperament that works well for you and your horses, Martinson says. "Make sure the farrier knows your goals, the horses' needs, and is willing to explain their trimming and shoeing processes to you," she says. "Farriers and horse owners should work together cooperatively and share mutual respect."
You also want a farrier that spends time watching the horses move and how they land on their feet, and works gently with the horses. It is also important, she says, for your horses to work well with the farrier.
Building a relationship
Martinson says that once a farrier is found that works well with you, your operation and your horses, it is important to maintain a good working relationship with that farrier.
"It is a two-way street," she says. "There are basic commonsense practices that are important to maintaining that good relationship." These include:
Scheduling. Maintain a routine trim schedule, even during winter, with trims scheduled every six to eight weeks.
Workspace. Your farrier will need a flat, clean and well-lit area to work. A rubber mat can add traction and comfort for the horse and farrier. The area needs to be safe for the farrier to work.
Horse behavior. All horses react differently, but farriers prefer that horses stand nicely, are clean and are relatively well behaved. One way to help with this would be to tie the horse and practice picking up its feet, picking out each hoof regularly, and not tolerating kicking, biting or consistently pulling a leg away.
Be prepared. Be ready when the farrier service is scheduled to arrive. Have the horses brushed and ready for work, especially if the farrier will be dealing with a number of animals.
Be a good horseman. Learn the proper techniques on handling and disciplining your horses, asking help from professionals if necessary. This helps to prepare your horses when it comes time for a trim or to be shod.
Pay on time. Make sure you pay your farrier on time, that you understand the farrier's fee structure, and that you communicate effectively, scheduling and canceling appointments in advance.
It may seem like "horse sense" in how you maintain and cultivate your relationship with your farrier. But most horse owners know that finding and keeping a good farrier service is crucial to the health and well-being of the horses in their operation.
You can get more details online at U-M Extension.
A University of Minnesota Extension news release contributed to this article.
Subscribe to receive top agriculture news
Be informed daily with these free e-newsletters
You May Also Like
---