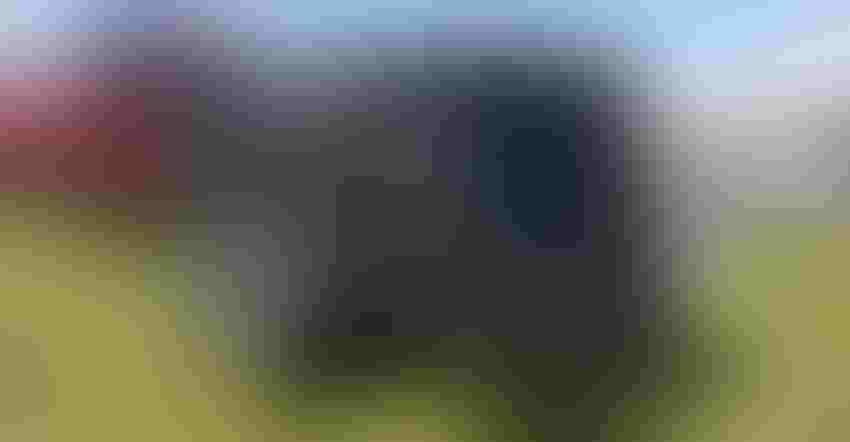 NEW EQUIPMENT: See the latest in manure handling equipment, including spreaders of all kinds, at the North American Manure Expo in Newton County, Ind., July 31 and Aug. 1.
The North American Manure Expo is like the world's fair for anyone interested in manure management. And it's coming to Indiana for the first time ever July 31 and Aug. 1. The two-day event will be held in Fair Oaks at Fair Oaks Farms.
Bryan Overstreet, Purdue University Extension ag educator in Jasper County and an Indiana certified crop adviser, is helping organize the show. He's expecting people from all over the country to come to Newton County to see what's new in manure handling and application equipment, as well as manure and nutrient management strategies.
The first day is devoted largely to various tour options of area livestock facilities, Overstreet says. Each tour will emphasize how that livestock enterprise handles manure and puts it to a profitable use in its business. The swine tour will be held on-site at Fair Oaks Farms, with local swine producers presenting their information there rather than visiting their operations. This is part of the effort to promote biosecurity, especially with the threat of African swine fever.
Lagoon agitation demonstrations will also be featured the first day. A trade show with exhibitors promoting products related to manure application and management will be open both days of the show, Overstreet says.
The second day will be devoted to nearly two dozen educational sessions, with in-field demonstrations of manure application equipment, weather permitting. Credit for various certification programs will be available or have been applied for concerning the educational sessions.
"We're hoping farmers, livestock producers and commercial manure applicators will take advantage of this opportunity to see and learn about the latest in manure management," Overstreet says.
The first day begins at 8 a.m. CT local, or slow, time, which is 9 a.m. Eastern time. The second day begins at 7:30 a.m.
Admission to the expo is free, but you need to register. There is a small charge to attend the tours. You can register and sign up for tours at manureexpo.org. This website also explains the agenda and overall purpose of the show in more detail.
Subscribe to receive top agriculture news
Be informed daily with these free e-newsletters
You May Also Like
---