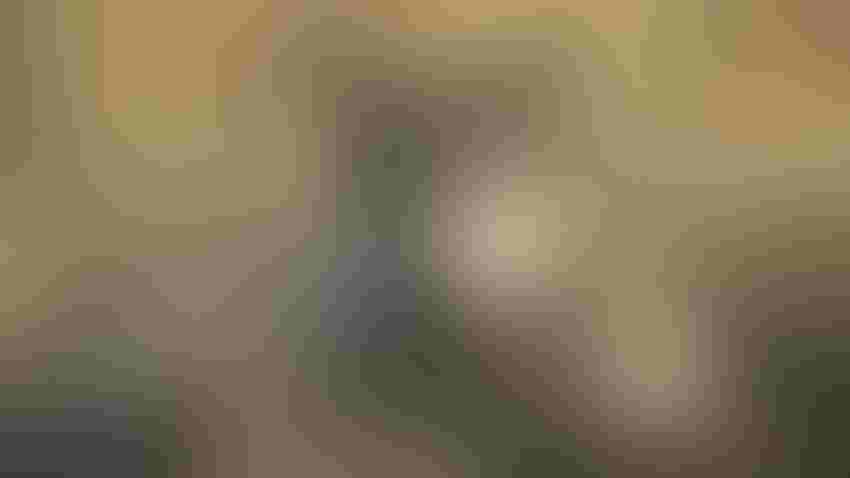 A gray wolf.
U.S. Fish and Wildlife Service
Colorado voters decided in 2020 to reintroduce gray wolves to their environment, and Oregon and a local university are seeking to help in the effort.
Oregon's Department of Fish and Wildlife agreed earlier this month to capture and send as many as 10 wolves to the Centennial State between December and next March.
A state board approved the final Colorado Wolf Restoration and Management Plan in May, clearing the way for biologists to introduce gray wolves to the Western Slope area by the voter-approved deadline of Dec. 31.
Oregon will provide assistance, including location information, as Colorado biologists capture the wolves, test and treat for diseases, collar them and crate them. State Parks and Wildlife officials say they'll try to transport wolves that have not been involved in repeated depredations.
"The wolves will be released in select sites in Colorado as soon as possible once they arrive in the state to minimize stress on the animals," CPW Wolf Conservation Program Manager Eric Odell said. "CPW will aim to capture and reintroduce an equal number of males and females. We anticipate that the majority of animals will be in the 1- to 5-year-old range, which is the age that animals would typically disperse from the pack they were born in."
Wolves were reintroduced in the northern Rocky Mountains in the 1990s and solitary wolves have entered Colorado since at least 2014, and a resident group was confirmed there in early 2020. That year, voters in the state narrowly passed Proposition 114, giving state officials until the end of this year to reintroduce and manage gray wolves in designated areas.
Opponents – including 39 of Colorado's 64 counties – argued the proposition would have negative effects on ranchers and that wolves should be left to naturally repopulate the region, according to local media reports.
CSU helps ranchers
As wolves are set to be reintroduced, one entity that's being proactive about preventing conflicts with the apex predator is Colorado State University, whose Extension and Center for Human-Carnivore Coexistence teamed last year to launch the Wolf Conflict Reduction Fund.
Contributions to the fund have facilitated deployment of trail cameras in an area with wolves in northern Colorado and a knowledge-exchange program with Montana ranchers, according to the university.
Last fall, a delegation of ranchers and researchers from Colorado traveled to Montana to learn conflict reduction techniques from producers in the Blackfoot watershed, where wolves, grizzly bears and other predators roam.
In turn, Montana ranchers came to Colorado in early October.
"Most ranchers won't experience direct conflict with wolves, but some will," said Kevin Crooks, the CHCC's director. "For those individual ranchers, when wolves kill, chase or stress their livestock, the economic and emotional impacts can be considerable, affecting their livelihood and well-being."
Crooks' center wants to raise enough money to help ranchers implement cameras, fencing, flagging, scare devices, guardian dogs, range riders, sustainable livestock practices and training workshops, the university notes. A committee that includes ranchers will distribute funds.
"We felt there was both an opportunity and a need for Colorado State University as a land-grant institution to work with residents in the state to help prepare them for living with wolves," Crooks said.
Subscribe to receive top agriculture news
Be informed daily with these free e-newsletters
You May Also Like
---