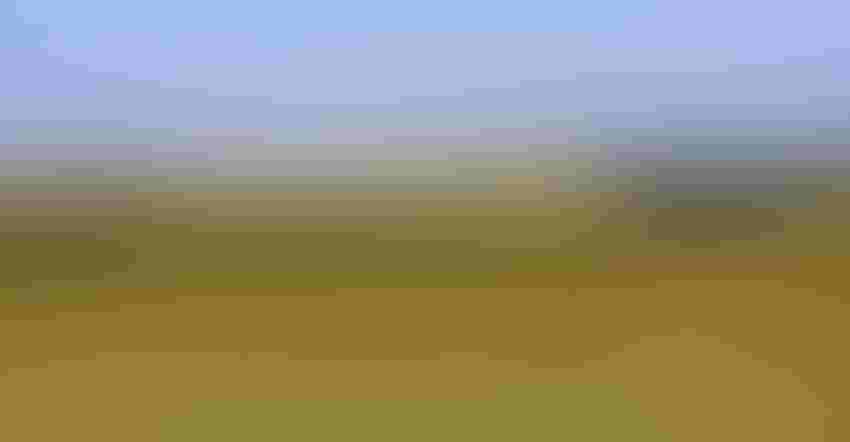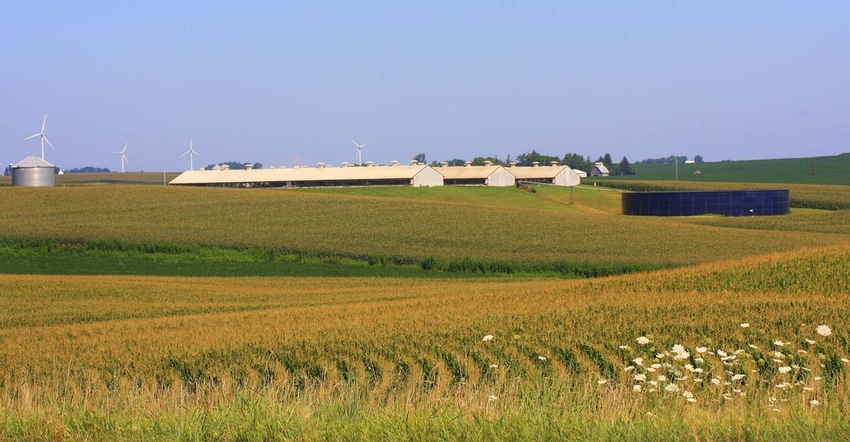 Iowa Citizens for Community Improvement (ICCI) and Washington, D.C.-based Food and Water Watch (FWW) are pursuing Iowa's concentrated animal feeding operations (CAFOs)… again!
The two groups allege they have rights under the "public trust doctrine" and  Iowa must protect the property interest of recreational users and drinkers of water in the Raccoon River.
"Specifically, the State of Iowa has pursued a voluntary nitrogen and phosphorus control strategy for agricultural nonpoint sources, followed a defacto policy of under-regulating animal feeding operations…" The ICCI and FWW state "[I]t is in the interest of the people of Iowa to assess and reduce nutrients in surface waters over time by implementing the Iowa nutrient reduction strategy."
The plaintiffs filed their lawsuit on March 27, 2019 requesting a trial by jury.  They want a court to declare "… the public has a property interest as the "public trust beneficiary" in the recreational use and drinking water use of navigable waters, that the State of Iowa has a duty to protect…"  
Public trust defined
In law, the "public trust doctrine" is a principle that certain natural and cultural resources are preserved for public use. The doctrine also asserts the government owns and must protect and maintain certain resources for use by the public. Frequently this doctrine is applied to lakes and streams and as in this case it is claimed a state must protect water for drinking and recreational uses.
ICCI and FWW claim the people of Iowa have a right to clean water and that Iowa regulatory agencies have failed, and indeed violated a duty to protect the Raccoon River for the people of Iowa.
The plaintiffs also seek to require Iowa to develop and apply a remedial plan for the Raccoon River. The plan would require "…mandatory agricultural water pollution controls, an order stopping construction and operation of new and expanding Animal Feeding Operations in the Raccoon River watershed…"
Plaintiffs also allege citizens in Polk County, Iowa, the capitol of the State, are damaged. ICCI claims it works to help all Iowans raise their voices and promote grassroots advocacy and claims to have 5,100 dues-paying members in Iowa with another 17,000 supporters and activists.
The other plaintiff, FWW, operates out of Washington, D.C. and "…champions healthy food and clean water for all by standing up to corporations that put profits before people and advocating for a democracy that improves people's lives and protects the environment."
FWW states it has more than a million members nationwide of which 18,460 reside in Iowa and 2,800 live in Polk County. FWW states "[it] is engaged in campaigns to hold the animal agriculture industry accountable for its adverse impacts on water quality and to hold the government accountable for the unchecked pollution and consolidation of the livestock industry."
The defendants are State of Iowa, its Department of Natural Resources, the Environmental Protection Commission, and all of its members.
Other Iowa defendants include the Iowa Natural Resource Commission and its commissioners; the Iowa Department of Agriculture and Land Stewardship is also named along with the Secretary of Iowa Agriculture, Michael Naig.
The complaint states that Iowa is number one in corn and pork production and that 25% of pork produced in Iowa goes primarily to Canada, Mexico, and China. The plaintiffs describe Iowa farmers as applying "vast amounts of fertilizer" to grow corn and soybeans. That fertilizer starts a 'nitrogen cascade" and the nitrate from farming operations enters into surface water through tile drains which of course discharge into the Raccoon River.
The complaint also states farmers' nutrients provide food for cyanobacteria and that along with climate change increases bacteria in waters of the State of Iowa. The complaint discusses the Des Moines Water Works (DMWW) which lost an earlier lawsuit (read about that here), and claims the DMWW incurs additional costs because of agriculture's use of manure and nitrites.  
The main culprit of the complaint is animal feeding operations. The complaint suggests animals should be on pasture. The plaintiffs believe Iowa's Department of Natural Resources, which lists 9,000 Animal Feeding Operations for Iowa, is not sufficiently controlling the discharge of manure into Iowa's water. Thus begins another legal battle in Iowa over large-scale livestock farms.
 The opinions of the author are not necessarily those of Farm Futures or Farm Progress.
Subscribe to receive top agriculture news
Be informed daily with these free e-newsletters
You May Also Like
---