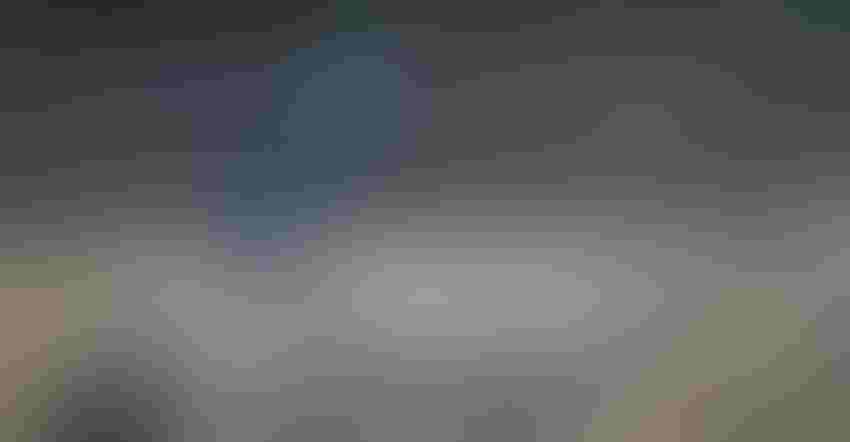 NEONATAL CARE: Care for newborn lambs and kids will be discussed at a lambing and kidding school set for Jan. 28 in Gordon, Neb.
Curt Arens
There are three upcoming workshops, two in January and one in March, focused on helping sheep and goat producers during birthing time.
The Nebraska Sheep and Goat Producers Association (NS&GP) is sponsoring a lambing and kidding school from 9 a.m. to 2 p.m. Mountain time Jan. 28 at Craven Feed Center, Gordon, Neb.
Featured speakers include Alison Crane, executive director for Wyoming Wool Growers, and Donna Dexter, 2T Livestock, of Hemingford, Neb.
About the speakers
Crane was hired in 2017 as Kansas State University Extension sheep and meat goat specialist, with a focus on nutrition, reproduction and management. Last May, she joined Wyoming Wool Growers as executive director. Crane's background is in small ruminant science, combined with a passion for working with sheep and goat producers, according to NS&GP.
Dexter and her family have been raising show lambs and goats, with a focus on raising and selling quality lambs and goats for a reasonable price. She will speak about choosing show lambs and goats, and will field questions about lambing and kidding.
Other topics of the day include neonatal care, along with hands-on demonstrations on how to tube-feed, dehorn and vaccinate newborn lambs and kids. Experienced veterinarians and producers will be on hand to answer questions.
The cost to attend this workshop is $35 for nonmembers of NS&GP, and $15 for members. Registration is due Jan. 22. Email Melissa Nicholson at [email protected], or call 308-386-8378.
UNL school planned
There is also a University of Nebraska lambing and kidding school planned for numerous tour sites around Lincoln on Jan. 21. Registration begins at 8:30 a.m. at 9801 Van Dorn St. in Lincoln, with a farm tour at Pickinpaugh Livestock, covering condition-scoring ewes, newborn lamb care, health considerations of ewes and lambs, and a processing demonstration.
At 11:30 a.m., the group will travel to the Otoe County Fairgrounds at Syracuse for lunch. There will be afternoon presentations on nutrition programs, herd health, and herd management for sheep and goats.
At 2:30 p.m., there will be another farm tour at Black Family Livestock near Burchard. The day will conclude with a farm tour at Plum Creek Farms, also in Burchard.
Register by Jan. 18 by contacting Nebraska Extension educator Wayde Pickinpaugh at 402-335-3669, or email [email protected] Then, on March 3, the NS&GP ultrasound clinic is scheduled. Learn more at nebraskasheepandgoat.org.
About the Author(s)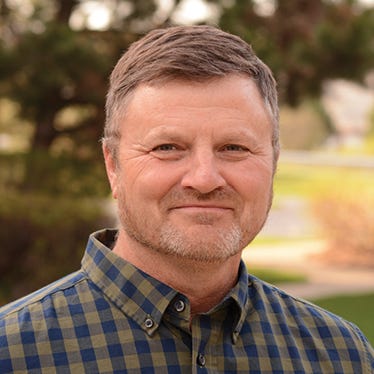 Curt Arens began writing about Nebraska's farm families when he was in high school. Before joining Farm Progress as a field editor in April 2010, he had worked as a freelance farm writer for 27 years, first for newspapers and then for farm magazines, including Nebraska Farmer.
His real full-time career, however, during that same period was farming his family's fourth generation land in northeast Nebraska. He also operated his Christmas tree farm and grew black oil sunflowers for wild birdseed. Curt continues to raise corn, soybeans and alfalfa and runs a cow-calf herd.
Curt and his wife Donna have four children, Lauren, Taylor, Zachary and Benjamin. They are active in their church and St. Rose School in Crofton, where Donna teaches and their children attend classes.
Previously, the 1986 University of Nebraska animal science graduate wrote a weekly rural life column, developed a farm radio program and wrote books about farm direct marketing and farmers markets. He received media honors from the Nebraska Forest Service, Center for Rural Affairs and Northeast Nebraska Experimental Farm Association.
He wrote about the spiritual side of farming in his 2008 book, "Down to Earth: Celebrating a Blessed Life on the Land," garnering a Catholic Press Association award.
Subscribe to receive top agriculture news
Be informed daily with these free e-newsletters
You May Also Like
---