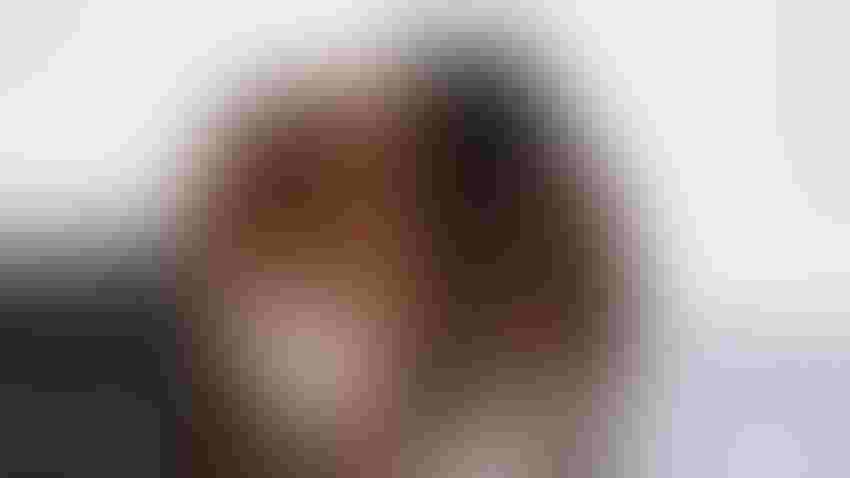 WINTER-READY: Horses acclimated to cold climates are better able to handle low temperatures. Allowing their winter hair to grow keeps them warmer, even in the Northern Plains' harsh winters.
photos by Sarah McNaughton
In the Northern Plains, the looming winter can be felt in every cool breeze and frosty morning. And the familiar chill that sets in during the short winter days should be a reminder that horses, like people, feel the cold, too.
Horses who are acclimated to cold weather are often better off outdoors during the winter, according to University of Minnesota Extension. However, during blizzards, rain, sleet and extreme wind, horses should have an option to go into a stable or shelter. With access to even an open-sided shed, horses can tolerate temperatures as low as −40 degrees F.
A horse's best tolerance to the cold weather starts off with a healthy layer of fat under its skin. At the end of fall and start of winter, a horse's body condition score should range between 5 and 6 — moderate to moderately fleshy. Horses in this range require fewer calories to maintain their body weight and function when compared to thinner horses.
Smaller animals are more susceptible to the cold. Young horses should receive additional calories, with cold weather slowing animal growth.
Increase calories for warmth
As temperatures decrease, additional dietary energy is needed to maintain a horse's body temperature and condition. While the best way to increase calories is often through grain or supplements, U-M Extension says increasing forage is ideal in the winter. The digestion, absorption and utilization of grain does not produce the same amount of body heat as the microbial fermentation of forage.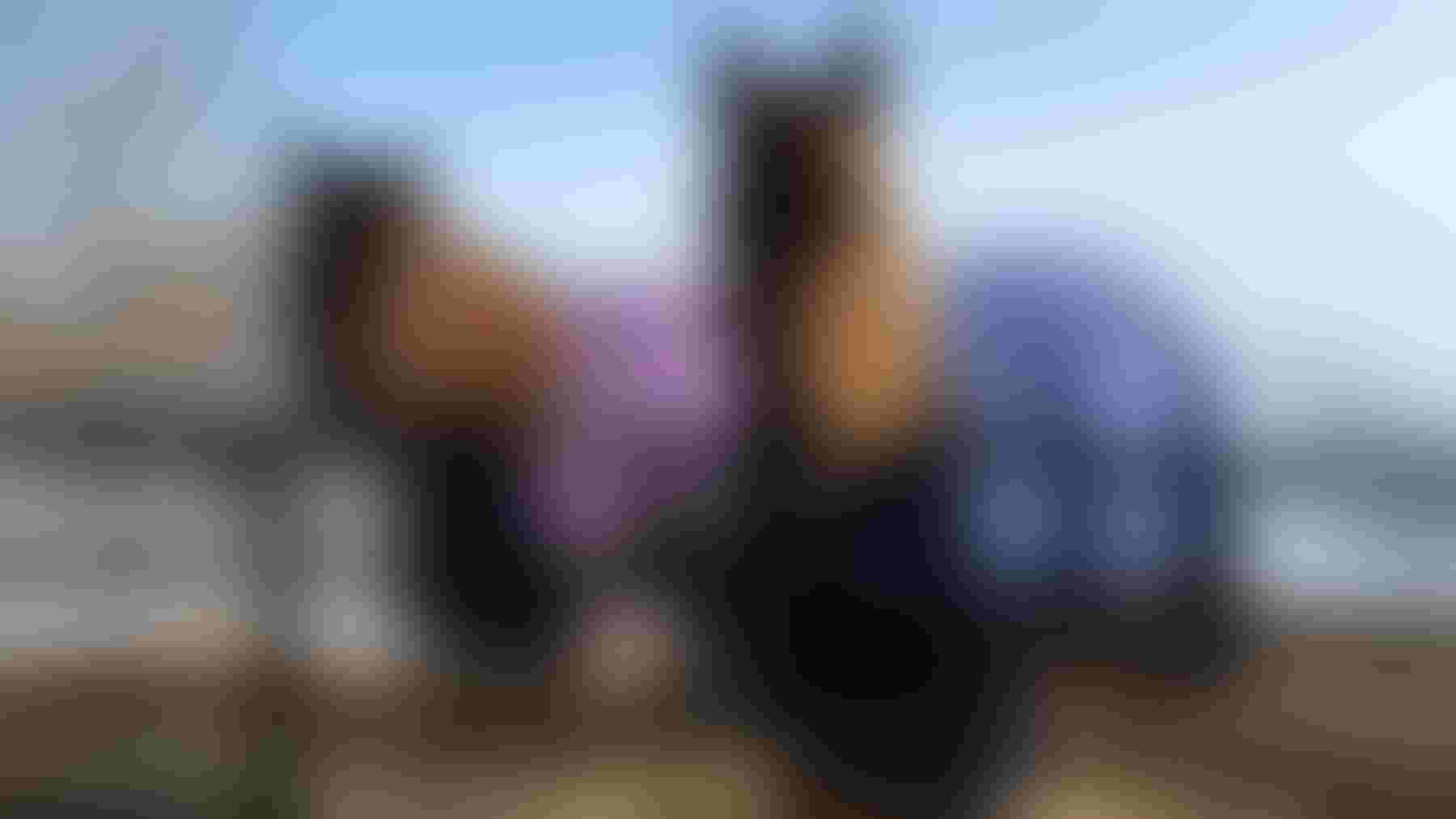 FANTASTIC FORAGE: The microbial fermentation process that occurs when horses eat forage increases their body heat better than grain does.
Horses need a minimum of 1% of their body weight each day in roughage or forage to maintain a healthy system. This percentage increases during extremely cold weather, especially if horses live outdoors without shelter.
For a 1,000-pound animal with a light workload, 16 pounds of good-quality hay a day is adequate for temperatures of 18 degrees. If the temperature drops to zero, an increase of 2.5 pounds is needed to have the same effect.
While forage is the best way to increase horse body heat, additional grain will assist in meeting calorie needs. For horses that already receive grain during summer months, feeding an extra 0.25 pound per 100 pounds of body weight will meet calorie needs. Horses with a heavy workload or senior horses can receive 0.5 pound of additional grain per 100 pounds of bodyweight.
Your animal's condition is a good indicator of how well it will fair in winter. Heavy winter hair coats can hide weight loss, so U-M recommends regular body condition scoring to assess weight. If the animal does start to lose body condition, increase the feed. On the other hand, if the horse starts to gain excessive condition, its feed should be reduced.
Find more information about winterizing your horse's diet and environment from U-M Extension Equine management.
Subscribe to receive top agriculture news
Be informed daily with these free e-newsletters
You May Also Like
---