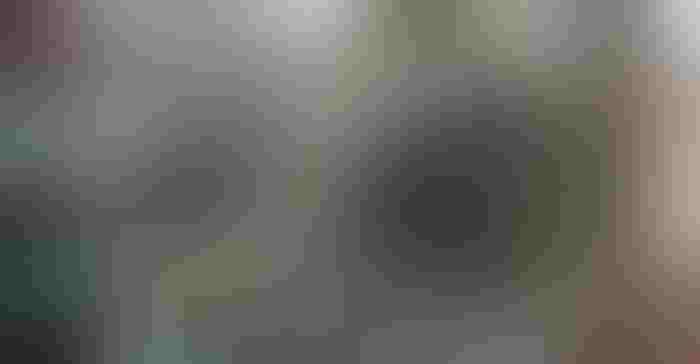 Tony Motz has a catchy tagline he recites at the end of his Facebook videos, "Motz Meats — it's the best you'll eat."
It's a direct outreach to consumers, as he seeks to build a business he started five years ago selling what he says is a premium product with no added hormones and grown locally on his farm just north of St. Johns in Clinton County.
Motz, 24, is a fourth-generation farmer and Michigan State University graduate with a degree in agribusiness. In addition to his beef business, he farms 3,000 acres of corn, soybean and wheat with his dad, Dave, on a farm just a few miles north and west of his operation.
Tony started the beef business while home for the summers from college. He started small, and as he headed back to college in the fall, he sold the steers to his dad's cousin, Jerry, to finish them out. Jerry died during Tony's senior year in college, and Tony has since taken over his previous operation.
He's watched what other people have done to transition into farming. "Many of the successful ones started out with livestock," Tony explains. "I needed a profitable endeavor to complement the main farm to supply income and a steady cash flow. You must have working capital to stairstep your way into farming. It doesn't happen in five years. As Dad starts to step down some, the row crops will have to be my main focus."
For right now, Tony has his barn at its 60-head capacity and has a waiting list of freezer beef customers — some booking delivery as far as a year out. He's been tweaking his business as opportunities and challenges present themselves. His first load of 60 calves was the "best thing that could have happened," he says sarcastically. "I learned quickly that you get what you pay for."
That first batch of 60 calves was riddled with respiratory problems, requiring a great deal of time, energy and money in treatment. "It's worth it to pay a little more to have a quality source," says Tony, who now buys his cattle from Gary Schneider. "He puts more time and effort than anyone in those animals, and we've been very pleased."
Marketing strategies
At first, Tony was selling steers, which grew to 10 and then 40. He relied on word of mouth, then he added a sign by the road and bought business cards, but the real game-changer was Facebook. "I could reach people I couldn't otherwise — it brings in a whole new group of clientele" says Tony, who is now capitalizing on referrals.
He also uses Facebook to tell his story and share activities on the farm with videos. One of the most recent segments is titled the "Economics of Buying Beef." "I made this based on quarters [cut of beef] because it's our most popular, and I explain hanging weight, the pricing system and how it averages around $5 a pound," he says.
Facebook also lets him emphasize quality of care, low-stress handling and how the business is giving back to the community.
To further his marketing strategy, he's using beef giveaways to get people to try the product. "The hardest part [of selling] is getting beef in front of the customers; after that, it's a pretty easy sell," Tony says.
Knowing where your meat comes from, he says, has been the biggest customer draw. The pandemic, which wiped out some grocery store meat offerings and spiked prices, "only drove that message home," he says. "There were days in April when it would start with an hour and a half answering people's questions, and it would end with another hour and half on the phone at night — it was a great problem."
The volume and onslaught of orders pushed him to switch from a simple notepad to Google Sheets, which he can access from his phone, iPad and laptop. One of his biggest challenges with booking animals so far out is cycling them at the right time. "I've started taking smaller batches of calves and more spread out," he says.
Also, in February, he started offering $100 and $200 meat bundles. "Not all people are at the price point for a quarter, half or whole beef," says Tony, who added freezer space to accommodate the volume. Customers pick up on a designated Saturday morning.
"Everyone comes at the same time, and I box it up as they get here," he says. "It's nice to move that extra little bit through, even though it's a lot more work."
Getting started
The direct-to-consumer beef business was started after Tony first ventured out into baling straw and cutting firewood, particularly the many downed and dying trees destroyed by emerald ash borer.
"With the wood, we would cut, load and deliver and sell through Craigslist … when it was a thing," he says. "But when I broke everything down into dollars per hour, I got out of the wood business."
The small bale straw business started when his dad noticed a baler for sale by the road. "He bought the baler and paid me to run the crew the first year," Tony says. "The next year, I bought the baler."
His business grew to more than 30,000 bales a year. He was selling direct from the farm, but more than half was going to a supplier for TSC stores in Ohio.
"With that many bales, it was consuming five to six weeks of the summer, and it didn't allow much focus on the farm," Tony says. "I've cut the straw business in half now."
It's important to have time to walk the fields. "I tissue-sample every Monday for the crops," says Tony, adding that information is plugged into a database to analyze major- and micronutrients to produce the best-yielding crop.
"It's about producing a totally balanced plant and, based on tissue tests, we will go out and apply products to see if we can achieve a balance," he says. "We yield-check to see if it made sense. It doesn't always pay for itself, particularly with $3 corn, but when that price goes up, we want to get all the yield potential we can. My mom, Jan, who works for DF Seeds, also helps with the agronomy end of things — she is a wealth of knowledge and an essential part to our operation."
Watching numbers is something Tony is very good at, and that is why he chose to major in agribusiness management. He's keen on watching rate of return.
"That's the way my mind works," he says. "You can't just farm to farm. You've got to understand all the financials behind it, too. I break everything down on a per-acre, per-pass basis."
You've got to love it
Tony is quick to admit that he picked up a lot of stones growing up. "But my parents let us [older sister, Nicole, and younger brother, Tanner] have a good balance," he says.
"They didn't say, 'Hey, you have to go and work.' They still allowed us to do sports, and that's what my brother and sister specialized in," says Tony, noting that his brother is playing football for Western Michigan University and his sister played volleyball at Adrian College and is a high school varsity volleyball coach.
"I grew up on a farm, but I wasn't pressured to be a farmer, and I think that's what drew me to it. And I got to spend a lot of time with my dad, fine-turning planters and whatnot."
Eventually, Tony's goal is to work with his brother in some fashion. Tanner is earning an environmental science degree.
On Aug. 7, Tony will marry Mackenzie Graff, 24, who also is from St. Johns and is a second-grade teacher. The reception will be at the main farm, the same spot where Tony's parents celebrated marriage 29 years ago to the day.
"One of my favorite things to do when the work is done is to hop into the Ranger with Mackenzie and check crops," Tony says. "We challenge each other every day to be the best versions of ourselves. She has grown to love the farming lifestyle and has been a large help on the farm. She is my sounding board for many of my future plans, and life is fun with her."
They got engaged in April during the height of the pandemic. "The ring was being made in New York, and it was just a day away from being locked up in the shop," Tony says. "They had to ship it out without even setting the rock, which we had set by a local jeweler. Otherwise, she would have had to wait a couple extra months."
His advice to young farmers is don't look at things on a huge scale, keep track of margins and remember you can't just farm to farm.
"Do it because you love it, but it still has to make financial sense," he says. "You need to really study the numbers and look at the five- to 10-year plan, not just spikes in the market. Make the best of situations. Always know the weather will win. It makes no sense to stay up to see how much it rains — I'll see in the morning, don't waste sleep over it."
About the Author(s)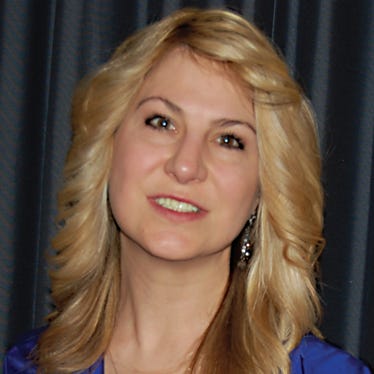 While Jennifer is not a farmer and did not grow up on a farm, "I think you'd be hard pressed to find someone with more appreciation for the people who grow our food and fiber, live the lifestyles and practice the morals that bind many farm families," she says.
Before taking over as editor of Michigan Farmer in 2003, she served three years as the manager of communications and development for the American Farmland Trust Central Great Lakes Regional Office in Michigan and as director of communications with Michigan Agri-Business Association. Previously, she was the communications manager at Michigan Farm Bureau's state headquarters. She also lists 10 years of experience at six different daily and weekly Michigan newspapers on her impressive resume.

Jennifer lives in St. Johns with her two daughters, Elizabeth, 19, and Emily 16.
Subscribe to receive top agriculture news
Be informed daily with these free e-newsletters
You May Also Like
---