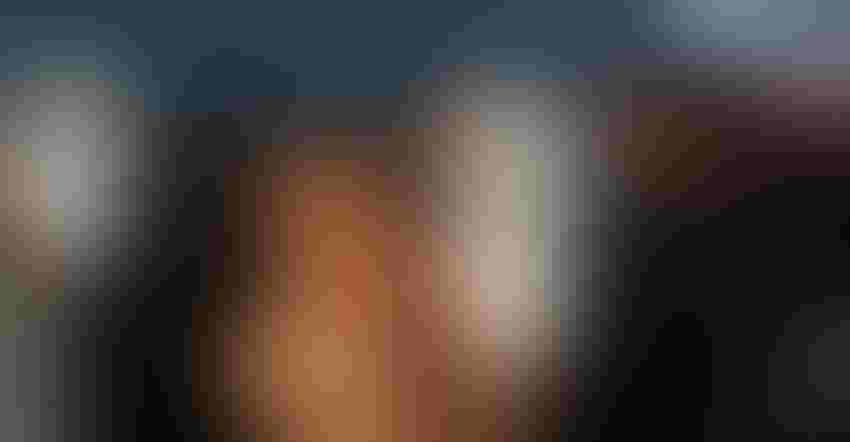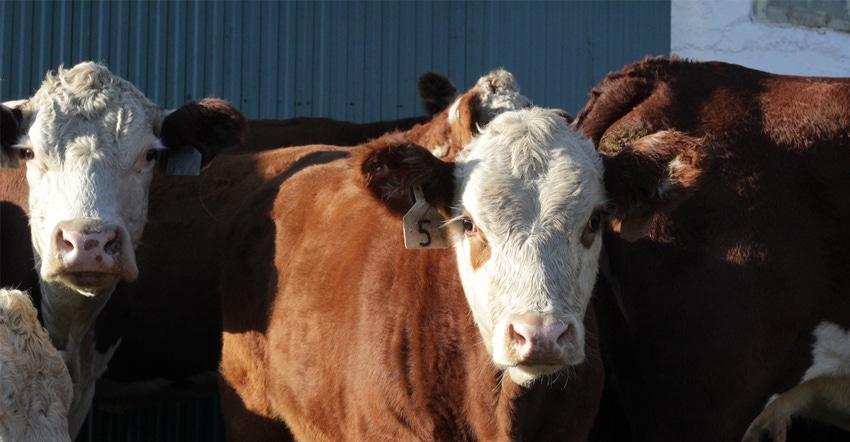 SPECIES-DEPENDANT: While these methods can be done with any species, smaller carcasses are easier to manage versus larger or older animals that have expired.
Sarah McNaughton
For livestock producers, animal death is an unfortunate part of the business operation. Where do those expired animals end up? In the North Dakota, four methods are approved for handling dead livestock.
Mary Keena, livestock environmental management specialist at North Dakota State University Extension, offers up the four types:
"Incineration is different than burning as it requires a special container and filters, it's not commonly done here due to the costs.

"Burying is something done very regularly as long as producers are careful about the water table."

"My favorite method is composting, as it's an approved method and it's done above the ground so we don't have to worry about what to do in the winter."

Rending is a method more commonly used in the butcher industry.
There are several considerations for composting carcasses, including what type of soil you're working with. "We want to choose our site appropriately. Thinking of the soil type and also choosing a place that's accessible all year long," Keena says.
Composting is the process of the carcass being broken down with microorganisms, heat and moisture. Creating a well-managed pile is key, starting with the construction of the pile itself.
"We start with 2 feet of some kind of carbon base. We use straw at the NDSU Carrington Research Extension Center," Keena says. "The carcass goes on top of that, and then we have 6 to 8 inches of bulking material, which ideally is compost or manure, but also could be a spent feed such as moldy silage or rotten distillers grain. Then we add 2 feet of carbon material to the top."
"The top cover is just as important as the bottom layer. The bottom cover allows air to come in the bottom but also soaks up any leachate coming from the carcass. The top cover keeps the heat in but also traps the  smell and covers the carcass so that we don't have local vermin disturbing our pile," Keena says.
A key part of composting carcasses is proper management of the compost pile. "If they want to compost, but they're not going to compost properly, it's going to be frustrating. You have to cover the top, and if anything ends up breaking down and parts of that carcass become exposed, those need to be covered again," Keena says. "If you're not going to check the pile and recover the carcass, you're going to have local dogs, coyotes or other critters like raccoons disturbing the process."
Cause of death
Keena stresses the importance of knowing what caused an animal's death, as the cause can change the approved method of disposal. "When we have an animal that died for an unknown reason, we should always be suspicious of what caused it."
Anthrax has been confirmed in cattle herds in both North and South Dakota, and a veterinarian can determine if it played a factor. "If you suspect anthrax, always call your vet. Burning is an approved disposal method  if the carcass has anthrax."
If it does have anthrax, "there's a very specific process that you will want to follow in those cases," Keena says, where you burn the carcass, bury the contaminated soil and ashes, and then you cover it again.
Carcass abandonment is not tolerated and is even illegal in many states. Improper burial or using an unapproved disposal method constitutes carcass abandonment.
"When we bury, I don't mean we're putting them in the back pit that we have on the farm out of the way," Keena says. "If we're going to bury, we put them in the pit, and we cover them. We're not putting the carcasses on a rock pile or section line. All of those are considered carcass abandonment, and that's not something we want happening."
For  more on approved carcass disposal methods, check out these options from NDSU Extension, or contact your local county Extension agent. 
About the Author(s)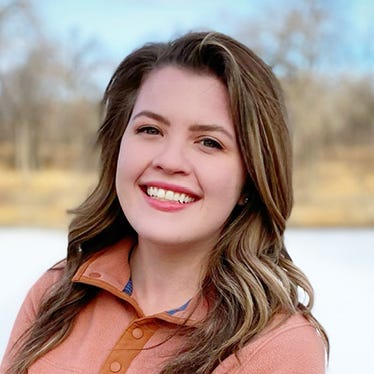 Editor, Dakota Farmer, Farm Progress
Sarah McNaughton is a graduate of North Dakota State University, with a bachelor's degree in agriculture communications, along with minors in animal science and Extension education. She is working on completing her master's degree in Extension education and youth development, also at NDSU. In her undergraduate program, she discovered a love for the agriculture industry and the people who work in it through her courses and involvement in professional and student organizations.
After graduating college, Sarah worked at KFGO Radio out of Fargo, N.D., as a farm and ranch reporter. She covered agriculture and agribusiness news for North Dakota, South Dakota and Minnesota. Most recently she was a 4-H Extension agent in Cass County, N.D., teaching, coordinating and facilitating youth programming in various project areas.
She is involved in agriculture in both her professional and personal life, serving on the executive board for North Dakota Agri-Women, and as a member in American Agri-Women, Sigma Alpha Professional Agriculture Sorority Alumni and Professional Women in Agri-business. As a life-long 4-H'er, she is a regular volunteer for North Dakota 4-H programs and events.
In her free time, she is an avid backpacker and hiker, enjoys running with her cattle dog Ripley, and can be found most summer weekends at rodeos around the Midwest.
Sarah is originally from Grand Forks, N.D., and currently resides in Fargo.
Subscribe to receive top agriculture news
Be informed daily with these free e-newsletters
You May Also Like
---