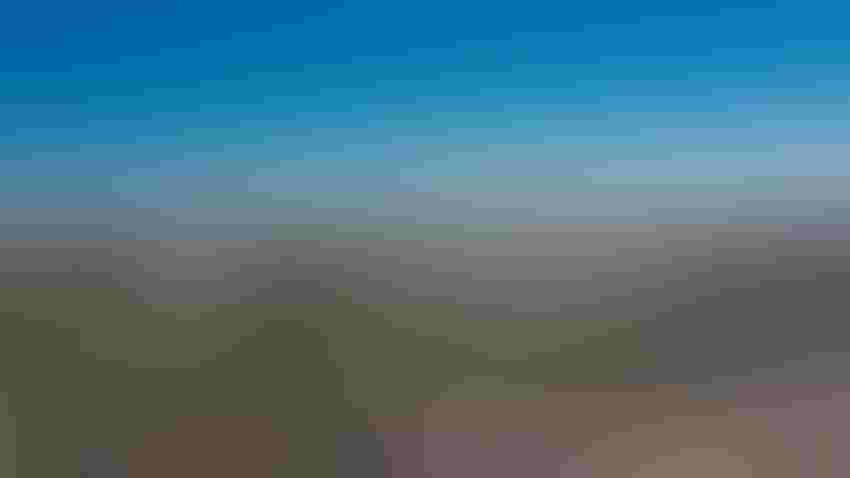 HOG WILD: Adding pigs to a crop-focused operation can bring financial diversification, a role for future generations and increased soil health through manure application.
Courtesy of National Pork Board
Diversifying your farm can protect against downside risks and cash flow problems, and spread risk over more areas of the operation. For many crop producers, adding in livestock might be the best way to start this process.
To diversify with livestock, adding pigs is one option. Amber Wood, executive director of the North Dakota Livestock Alliance, helps farmers to incorporate livestock on their farms by determining what species will fit best in their operation.
"The first step is to just assess what your family and farm want for the future," Wood says. "Pigs are a great way to add jobs for a future generation and to diversify farm income while adding valuable manure nutrients to your soil health program."
The alliance then works with producers and local zoning authorities in North Dakota to start the permitting process. Wood says other states have similar organizations that can help.
Stay transparent with community
Woods says their standard operating procedure is "direct communication with the nearest neighbors and to go knock on doors." This method, she says, helps fellow landowners know what is going on with planned projects directly from the producer.
"We don't want neighbors to hear it through the coffee shop gossip," Wood says. "We call it the 'palms up' approach to be completely transparent and communicate directly with neighbors and regulatory authorities to ensure there's no fear of the unknown or surprises."
"I always jokingly say that No. 2 is No. 1 when it comes to soil health." — Amber Wood
Once the permitting and building process is complete and the pigs arrive, farmers start to see the benefits from their latest venture. And the biggest is financial diversification.
"Pigs give North Dakota grain producers another risk management tool," Wood says. "There are years that the crops might carry the farm, and there are years that the pigs might carry the farm. That diversification is vital to weather the intense ups and downs of the markets. Additionally, pig feed offers a whole new market for North Dakota crops."
Healthy boost for soil
A research study conducted with Iowa Select Farms found that applying this liquid hog manure to crop fields led to increased soil benefits.
The on-farm research covered 14,702 acres over 163 fields from 14 different farmers on 46 test sites across Iowa. The application rate for these fields was 4,486 gallons per acre during the study. Researchers found soil erosion was nine times less frequent on fields where liquid hog manure was applied.
Manure produced during the pork production process provides macro- and micronutrients to crops, added organic matter that increases carbon storage and higher microbial activity in the soil.
"I always jokingly say that No. 2 is No. 1 when it comes to soil health," Wood says. "There's nothing that beats hog manure when it comes to improving cropland."
Getting started in hog business
Aside from the soil health benefits, Wood says beginning producers can also benefit from the integrator systems that have become common in pig production.
The swine integrator system provides much-needed support to producers new to the pig industry and helps them get off on the right foot.
"You're able to bring in experts including veterinarians, nutritionists, [and] feed and pig marketers to teach you how to raise and market these animals — whether it be in a sow, gilt developer or finisher operation," Wood says.
With as few as 20 acres to start a new facility, farmers don't need to convert much of their land to diversify. "For a sow barn, you'd need around 40 acres for the actual footprint of the facility," she explains. "If you're a finishing operation, you can cut that in half."
Pigs benefit more than just your farm, with states such as North Dakota seeing a boost to agribusiness from increased hog operations.
"We're not only diversifying our on-farm income but diversifying our business sector and keeping goods in state and capturing that economic value here," Wood states.
To get started on diversifying your farm with pigs, Wood says farmers in North Dakota can contact the alliance at ndlivestock.org to begin their journey, or their state's agriculture department or an advocacy group.
Subscribe to receive top agriculture news
Be informed daily with these free e-newsletters
You May Also Like
---