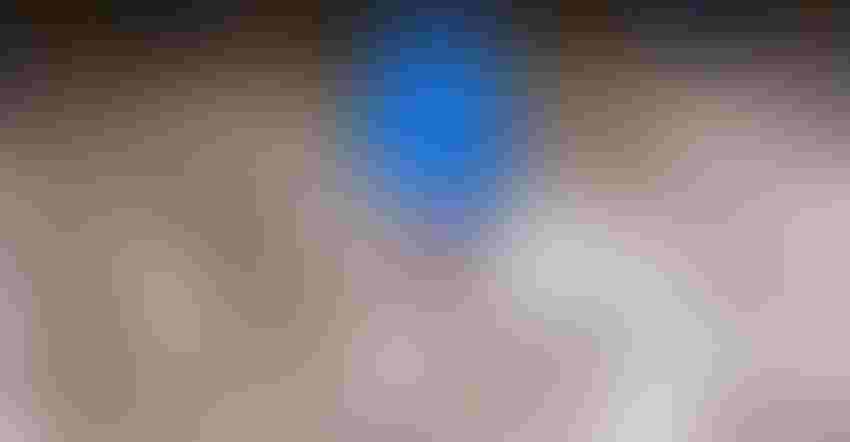 KNOW TO GROW: If you think growing chickens for a new Tyson plant might fit your operation, here are some things to consider.
Jupiterimages/BananaStock/Thinkstock
Leavenworth County and Tonganoxie have pretty much said "no" to a $320 million Tyson chicken processing plant and feed mill in their backyard, and Tyson has said it will look elsewhere.
Other locations, notably Saline and Reno counties, have indicated that the plant and the 1,600 jobs it promises would be welcome, so Kansas may yet gain a poultry operation.
The Tyson model for obtaining the 1.25 million chickens per week for processing is to contract with farmers in the region to grow the birds using Tyson's protocol and feed.
Roger McEowen, a Kansas Farm Bureau professor of Agricultural Law and Taxation at Washburn University School of Law, offered some advice to farmers who might be thinking of expanding their operation to raise chickens for Tyson.
1. Don't let yourself be pressured into signing something you haven't read. "There is somewhat less concern today than there was a decade ago," McEowen says. "That's because there have been a number of contract disputes that have made it through the court system, and Tyson and other poultry companies have become a little more cautious about what kind of clauses they put in those contracts. They used to just go out to a farm and bring along the paperwork and just slap it down on the hood of a pickup truck and say, 'If you don't sign, I'll go offer the contract to your neighbor.' A lot of people signed and regretted it later."
2. Know the details of settling contract disputes. Many Tyson chicken contracts contain an arbitration clause, which says that any dispute will have to go to arbitration for settlement before you can file a lawsuit. The Arkansas Supreme Court has already ruled that an arbitration clause that is one-sided is not legal. A contract that requires arbitration for a producer-generated dispute must also require arbitration for a Tyson-generated dispute.
3. Know the rules surrounding potential contract termination. Some termination rules still have not been decided in court, McEowen says. One of those gives Tyson the right to terminate a grower contract if a producer is seeking to organize with other producers to negotiate better terms. The 2002 Farm Bill included language to prohibit an integrator such as Tyson to include a confidentiality clause in the grower contract, making it illegal for a producer to disclose the terms of his contract to anyone else. Another pitfall for growers is that Tyson may decide to close a processing plant and simply terminate contracts with growers in midseason.
4. Know your liability and insurance provisions. When you have a grower contract, you do not own the birds that you are caring for. Tyson does. It delivers the birds, pays you to grow them to a specific weight using feed they supply, and picks them up when they are ready for harvest. If something goes wrong, however, and you have death loss, you are the loser, particularly for substantial death loss. It also means that you can't borrow money against the value of the flock to help finance any upfront costs.
"You can buy insurance against excessive death loss, but you need to do some pretty careful math to make sure that you have sufficient coverage."
Most insurance covers the death of birds from disease, he says, but it may be a totally different story if you have an equipment malfunction or other issue that results in the death of healthy birds.
There is also a question of whether insurance fully covers you in the event of a disease outbreak that requires you to depopulate the flock, including healthy birds.
5. Make sure that you are being paid enough to cover your costs. There is a sizable upfront cost to getting into the poultry growing business, including the construction of growing houses and installing ventilation, feeding, watering and other necessary infrastructure. If Tyson decides to close or move a processing plant, you lose on that investment.
"You need to make sure that the money you are paid is sufficient to cover your costs on that infrastructure and other contract risks," McEowen says,
6. Make sure you understand tax implications. A contract to grow chickens pays you for your labor in caring for the birds from hatch to harvest. That income is subject to self-employment tax when you file your income tax. However, a portion of what you are paid should be structured as rent on the building and equipment you are providing. That is not subject to self-employment tax.
"My advice to growers is that they insist on two checks — one for labor payment and the other for building rental," McEowen says.
7. Get the professional advice you need. Don't sign a contact until you have had it reviewed by professionals you trust, McEowen advises. You should talk to an animal scientist about expected death loss and how to monitor for diseases. You should have your attorney review it to make sure you understand all your legal obligations under the contract.
"It's also a good idea to have your accountant take a look so you can make sure everything is structured to protect you where tax questions are concerned," he says.
8. Have a plan for how to handle manure. Poultry litter is high in nitrogen and phosphorus, and can be used or sold as fertilizer. In most instances, it is a "hotter" fertilizer than cow or hog manure. If you live in a region naturally high in phosphorus or are close to a river or stream, you will have to be careful of phosphorus runoff. Fines for pollution can be stiff, so you need to make sure you have either sufficient land to make use of it or customers for your excess.
Subscribe to receive top agriculture news
Be informed daily with these free e-newsletters
You May Also Like
---