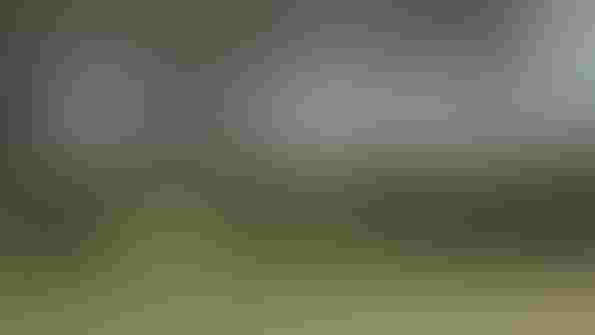 Looking back, 2015 was a year of transition in the cattle market. The long herd liquidation reversed in 2014 and herd expansion accelerated in 2015.  
Annual beef production will begin to grow in 2016, after dropping in 2015 to the lowest level since 1993. That transition began in late 2015, with fourth quarter beef production increasing year over year. 
Record high calf prices and drought ending rainfall in the Southern Plains fueled herd expansion. A modestly larger calf crop resulted in a few more calves hitting the market by the fall of 2015.   
More important for price was the impact of low feed costs and relatively high fed cattle prices, which combined with poor feedlot margins (the result of record feeder prices paid earlier), created the incentive to feed cattle to record heavy weights.
Fourth quarter beef production was about two percent above year ago levels and pushed fed prices lower. Lower feedlot placements in the second half of 2015 insure that fed cattle numbers will remain tight at least through the first half of 2016.
STRONG BEEF DEMAND
The strength of beef demand has been a tremendous positive for beef and cattle prices over the last couple of years. Indications are that domestic beef demand late in 2015 was the strongest in 25 years.
Retail beef prices remain record high relative to retail pork and poultry prices going into 2016. However, retail beef prices began to work lower by the end of 2015, and should continue to decline in 2016.  
High prices and a strong dollar affected trade, with beef exports down an estimated 15 percent, while imports surged by nearly 30 percent in 2015. The swing in net beef trade added nearly 1 billion pounds of beef to domestic supplies, resulting in a slight increase in domestic beef consumption in 2015.  
Higher pork and poultry production and reduced poultry exports resulted in roughly a 4.5 percent year over year increase in total red meat and poultry consumption. Lower prices for pork and poultry helped to hold beef prices in check.
MORE TRANSITION IN 2016
Beef cow herd expansion will continue in 2016 as profitable calf prices continue to fuel growth. Feeder supplies will grow modestly, moderated by continued heifer retention.
Cattle feeders will continue to try to better align feeder prices with fed prices, but will still face historically tight cattle supplies. After transitioning sharply lower in late 2015, average feeder cattle prices are likely to hold close to fourth quarter price levels in 2016.
For the latest on southwest agriculture, please check out Southwest Farm Press Daily and receive the latest news right to your inbox.
Relatively inexpensive feed is likely to keep fed cattle weights historically high in 2016, but timely cattle marketings could moderate the impact of increased weight. Fed prices in 2016 are expected to recover somewhat from late 2015 fed price levels. 
Beef production is projected to increase about 3.5 percent in 2016, to about 24.5 billion pounds. However, reduced beef imports and modest growth in beef exports will likely hold domestic beef consumption near 2015 levels.
Subscribe to receive top agriculture news
Be informed daily with these free e-newsletters
You May Also Like
---