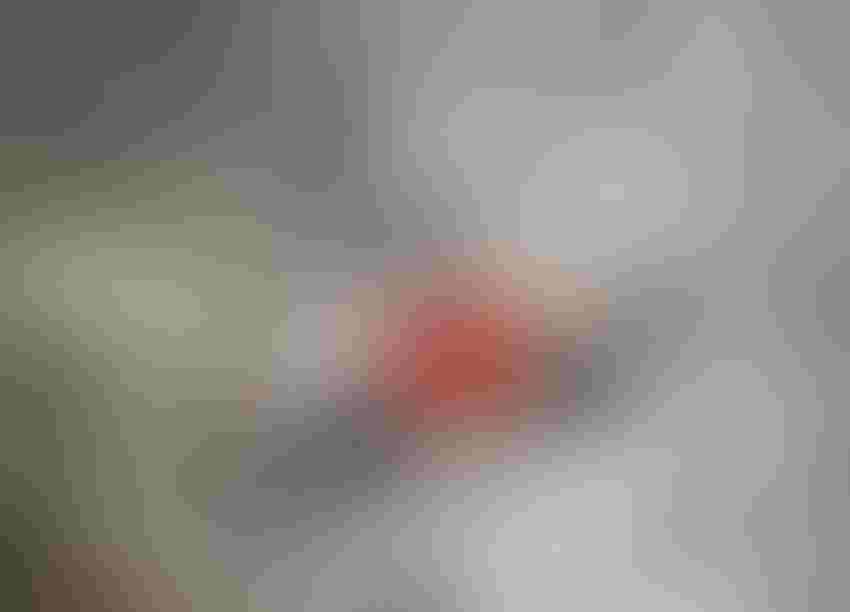 A key concern is the wide host range of the spotted lanternfly.
arlutz73 / iStock / Getty Images Plus
The spotted lanternfly is the newest invasive pest that has entomologists across the country worried.
In a talk to the virtual North Carolina Crop Protection School, Whitney Swink, state regulatory entomologist with the North Carolina Department of Agriculture and Consumer Services, gave the rundown on the spotted lanternfly and urged farmers and others to be on the lookout for the pest and let NCDACS know if they see it.
Swink said like many invasive pests, the spotted lanternfly is native to Asia, specifically northern China, Vietnam and Bangladesh. It was first introduced into Korea in 2004 and became a major pest there on peaches and grapevines among other plants.
It was found in Pennsylvania in 2014 and there are known infestations in Connecticut, Delaware, Maryland, Ohio, Pennsylvania, New Jersey, New York, Virginia and West Virginia.
Swink said a key concern is the wide host range of the spotted lanternfly. The insect is a pest of apples, blueberries, cherries, grapes, hops, maples, all stone fruits, walnuts and willows. More than 75 species of woody plants have been identified as hosts; Swink said the list continues to grow.
"We recently found out that chinaberry is a host. That is a big concern to us because we have a lot of that, especially in eastern North Carolina," Swink said.
Another concern is that Tree of Heaven, which is found all over North Carolina, especially west of I-95, is the favorite food of the spotted lanternfly. "It will choose Tree of Heaven over pretty much anything else," Swink warned.
Swink said the spotted lanternfly has been spotted in Tree of Heaven in eastern North Carolina, but it is still too early to know how active the pest has been in the state. However, she encouraged everyone to be on the lookout for the insect.
The adult spotted lanternfly is quite large, about an inch from head to wingtip. "Because they are plant hoppers, they are very poor flyers. They more glide than fly. They are quite prolific and active from mid- to later-summer through the winter. Here in North Carolina they can possibly be found even into December," Swink said.
The forewing of the spotted lanternfly is grey with black spots and the wings tips are reticulated black blocks outlined in grey. The hind wings have contrasting patches of red and black with a white band. The legs and head are black; the abdomen is yellow with broad black bands.
"In all of the life stages —eggs, instars and adults —spotted lanternflies are incredibly good hitchhikers. They can cling to pretty much any surface. They can cling to vehicles on roads travelling 65 mph or more," she said.
"One of the key things that spotted lanternflies do is they produce copious, copious amounts of honeydew. Essentially, they are pooping sugar water. With one insect doing that, it's not a big deal, but if you start exponentially increasing how many are doing this, you have a problem," she explained.
Subscribe to receive top agriculture news
Be informed daily with these free e-newsletters
You May Also Like
---