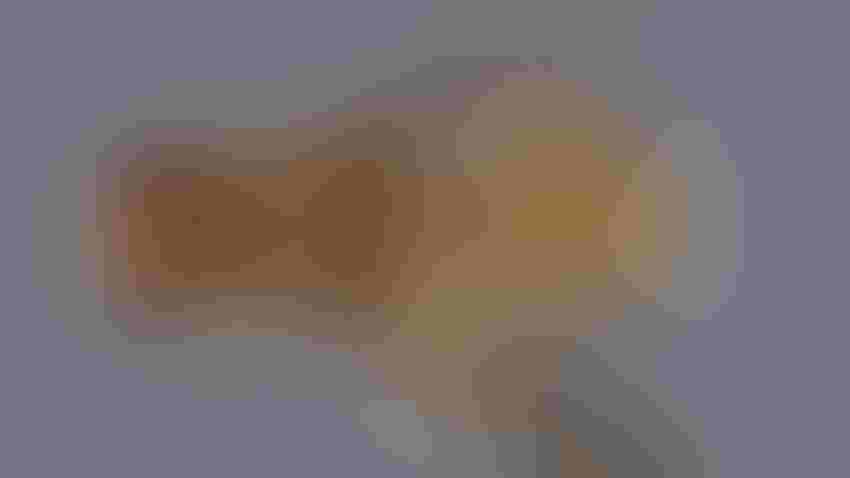 A new fruit fly capable of feeding on crops and landscape materials was discovered recently in southern California. State and federal officials will continue to trap for and use an organic pesticide in their attempt to eradicate the invasive Tau fruit fly.
CDFA
Discovery of the Tau fruit fly in suburban Los Angeles County forced the first-ever quarantine for the invasive pest in the Western Hemisphere.
The California Department of Food and Agriculture established a 79-square-mile quarantine zone in northern Los Angeles County after more than 20 Tau fruit flies were discovered in an unincorporated area of Stevenson Ranch, near the city of Santa Clarita. The quarantine restricts the movement of host plants, fruits, and vegetables from the region.
The Tau fruit fly is native to Asia. Officials suspect it arrived in California in fruit brought in by travelers, a common pathway for the introduction of invasive insect species into California.
The insect is troublesome because of its ability to reproduce quickly and feed on a host of agricultural products, including citrus, cucurbits, stone fruit, almonds, melons, and peppers. These feeding and breeding activities make fruits and vegetables unfit for human consumption.
This is apparently not the first time the Tau fruit fly has been found in California. According to the CDFA, it was first reported in California in 2016 when it was discovered in San Bernardino County. Three other discoveries were made, but in all cases the insect was said to be successfully eradicated.
It is not known to be established in the United States, according to the CDFA.
Fruit and vegetables grown in the quarantine zone can still be consumed fresh or processed on site. Host materials not consumed on site should be disposed of by double bagging them in plastic and discarding the bags in bins specifically targeted for garbage. Do not dispose of the materials in green waste.
Local, state, and federal officials will work in a coordinated effort to prevent its spread to new areas. On properties within 200 meters of detections, agricultural officials will inspect fruit and vegetables for the presence of fruit fly larvae. Officials will also treat those properties with Spinosad, a natural pesticide made from soil bacteria.
Fly traps with a pheromone lure and minute amounts of pesticide will be used across the treatment area.
The CDFA has a pest hotline for residents to use if they have concerns about pests or plant diseases. Residents can contact the state, or their local agricultural commissioner's office with questions or concerns.
Subscribe to receive top agriculture news
Be informed daily with these free e-newsletters
You May Also Like
---