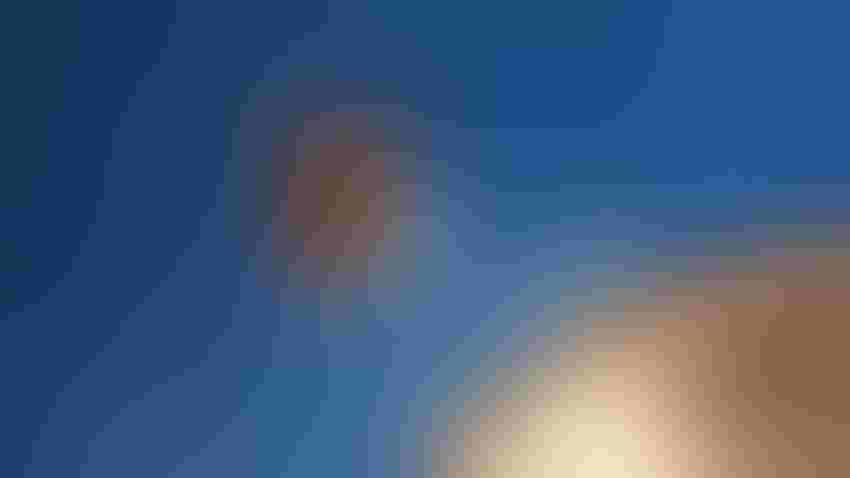 TINY TICK: The Asian longhorned tick often goes unnoticed on livestock. With additional findings in Missouri, it is time to slow down and take a closer look.
Eric R. Day, Virginia Polytechnic Institute and State University, Bugwood.org
From Johnson to Linn and now Boone County, the longhorned tick is making its way across Missouri.
According to the University of Missouri, Rosalie Ierardi, a clinical instructor at the MU Veterinary Medical Diagnostic Laboratory and doctoral student at the MU College of Veterinary Medicine, discovered this invasive tick in late April.
"These discoveries help raise awareness for both veterinarians and Missouri livestock producers, so that they can monitor the health of animals and make better informed decisions," says Ram Raghavan, an associate professor in the MU College of Veterinary Medicine and an associate professor in the MU College of Health Sciences — and Ierardi's mentor.
Closer look at the culprit
The Asian longhorned tick is parthenogenic, meaning the female lays eggs without a male. A single female can produce thousands of eggs, making for quick establishment in fields.
Last year, when the longhorned tick was found in Linn County, Missouri Ruralist visited with Missouri state veterinarian Steve Strubberg about where to look, symptoms and treatments of disease. Here is a quick refresher:
Slowly look over animals. Strubberg warns that the Asian longhorned tick is small and often goes unnoticed if you glance over the animal. Tick larvae, nymphs and adults can be on the same animal at the same time.
Focus your inspection. Pay attention to these areas: head, neck, flank, back, armpits, groin and under the tail.
Know symptoms of the disease. The problem with bovine theileriosis, a disease spread by the tick, is that it kills red blood cells and presents similar to anaplasmosis in cattle. Strubberg recommends assessing cattle for the following:
Get rid of ticks. There are a number of control options for cattle producers:
Chemical control works. Consider using it from March through November.

Single pesticide treatment does not last year-round.

Pesticide-impregnated ear tags and back rubbers extend protection.

Consult your veterinarian for the right treatment program.
Future tick protection
One company, Medgene, was awarded USDA's National Institute of Food and Agriculture grant funding to study the Asian longhorned tick and its ability to spread diseases in animal livestock.
The company will use its proprietary platform technology to develop and test vaccine approaches to prevent the spread of diseases caused by the tick.
To read more, visit our sister publication Beef Magazine's article, "Medgene to combat cattle diseases spread by Asian longhorned tick."
For more on longhorn tick movement in Missouri, read this story.
Subscribe to receive top agriculture news
Be informed daily with these free e-newsletters
You May Also Like
---