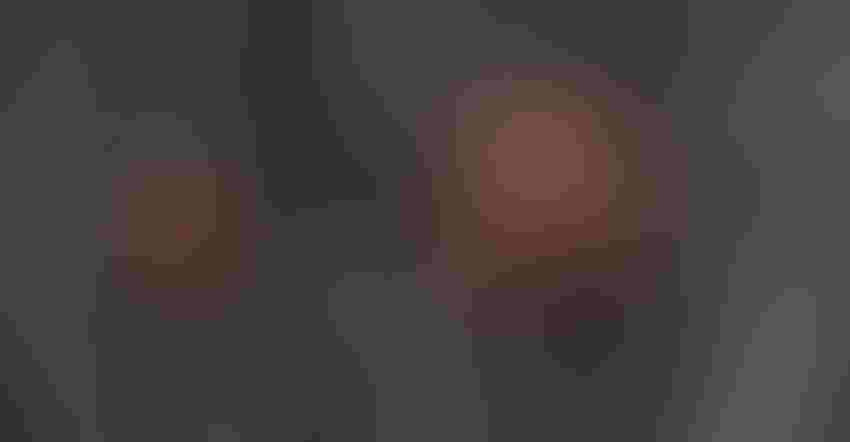 ON HER OWN: While most ticks reproduce traditionally, female longhorned ticks can lay thousands of eggs without the help of a male, which makes it easier for them to quickly establish in new areas. The two stages of nymph (left) and adult female are shown here from the top view.
Courtesy of MU Extension
The Asian longhorned tick made its way to northern Missouri in 2022.
Rosalie Ierardi, an anatomic pathologist at the University of Missouri College of Veterinary Medicine, discovered two Asian longhorned ticks in Linn County as she was conducting anaplasmosis surveillance research in mid-August.
According to Missouri Department of Agriculture state veterinarian Steve Strubberg, last year the Asian longhorned tick was detected on a horse in the Kansas City area, along with one identified in the environment in Greene County. However, it has not been found on cattle.
Originally discovered in eastern Russia and the Australasian region, this tick appeared in the U.S. in 2017. While it first arrived in New Jersey, it now spans the mid-Atlantic, New England and Midwestern regions.
According to the USDA Animal and Plant Health Inspection Service, as of Aug. 22, Asian longhorned ticks have been found in 17 states, mainly in the East.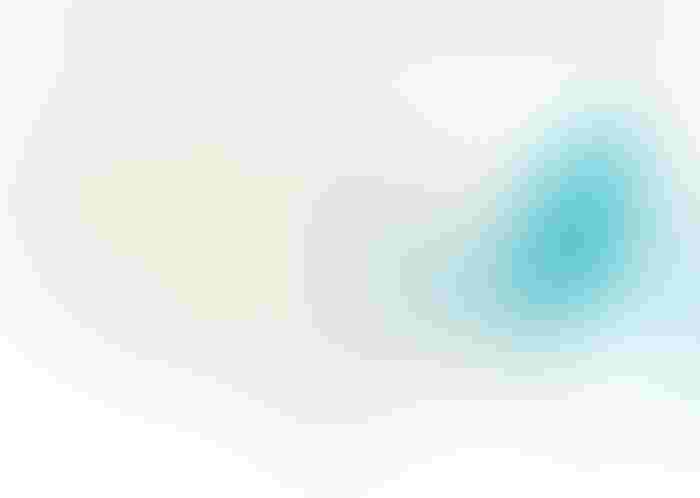 "Missouri has not had any major infestations that we know of," Strubberg says, "but the Asian longhorned tick can reproduce rapidly."
Signs of tick in cattle
The Asian longhorned tick is parthenogenic, meaning the female can lay thousands of eggs without the help of a male, Strubberg says. This allows them to establish in new areas quickly.
Strubberg has seen photos of large numbers of ticks assembled together on cattle hides and ears. "A massive tick infestation can cause anemia or reduction of blood cells similar to what anaplasmosis does," he says.
Infestation of the longhorned tick can lead to possible transmission of bovine theileriosis, a disease that kills red blood cells in cattle. Ierardi says cattle ranchers who notice weakness, jaundice and pregnancy loss in their cattle should contact their local veterinarian and the MU Veterinary Medical Diagnostic Laboratory for assistance with tracking down the causes for such signs.
"Symptoms of this disease can be often mistaken for anaplasmosis, so we encourage producers and practitioners to be vigilant and get their animals tested whenever there is a doubt," she says. "Although these longhorned ticks are known to transmit a number of human disease pathogens, at the moment the threat from them appears to be mostly bovine theileriosis, which impacts cattle."
Treatment options for ticks
For Midwestern cattle producers, ticks peak from spring through fall. However, parts of Missouri can see ticks year-round, Strubberg says. "They can stay warm and survive on the cow," he notes.
Here are his tips for management of this new tick:
Regularly inspect cattle for ticks. The Asian longhorned tick is small and may go unnoticed with only a quick look. Focus on the head and the neck of the animal, but also check the flanks and back, the armpits and groin, and under the tail. Tick larvae, nymphs and adults may all be found at the same time on a single animal.
Control ticks in peak seasons. Consider chemical control for ticks from March into November. Strubberg says that a single pesticide treatment does not last year-round. Pesticide-impregnated ear tags, along with back rubbers, may provide extended protection. Remember to recharge any devices roughly every three weeks for optimum tick control.
While chemical control reduces tick risk on animals, it does not eliminate the chance of ticks, tick bites or tick-borne diseases. Strubberg adds that if a farmer sees an increased tick load, they should consult with their veterinarian to find the right treatment.
Studying tick movement
Ram Raghavan, a professor in the MU College of Veterinary Medicine and MU School of Health Professions, has been tracking the spread of various species of ticks in the U.S. for 15 years. He predicted the potential geographic distribution of the longhorned tick in 2019.
He found there not only appears to be an increase in the abundance of all ticks in the Midwest in the past decade, but also an increase in the pathogens and diseases they transmit to cattle, humans and pets.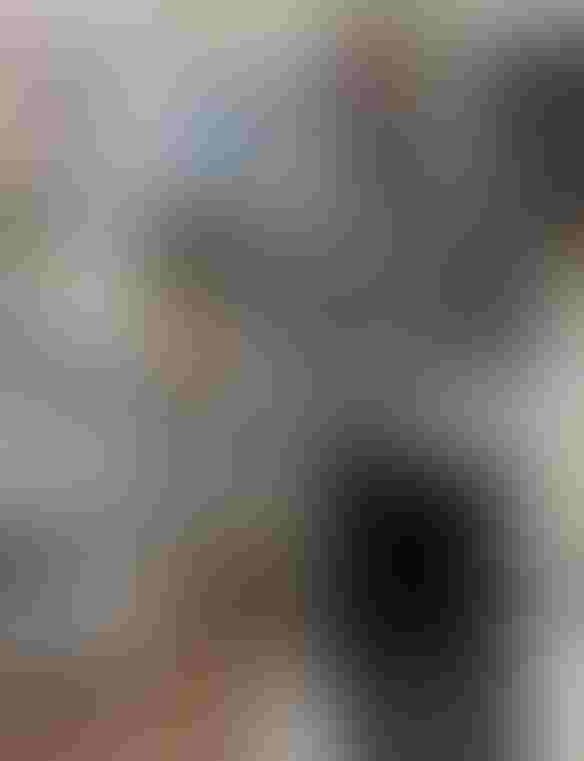 SEARCH FOR PEST: University of Missouri College of Veterinary Medicine collaborators Rosalie Ierardi and Ram Raghavan conducted tick surveillance research.
"Warmer temperatures in the Midwest seem to be creating perfect conditions for ticks and the pathogens they carry to thrive, and this problem may get worse going forward as the planet continues to warm, which is concerning," Raghavan says.
"We must be vigilant and devote resources toward trying to prevent these ticks from spreading diseases that harm the health of cattle, humans and their pets. The discovery of longhorned ticks in northern Missouri greatly increases the need for more vigilance towards ticks in general, and the need for routine monitoring of the pathogens they transmit."
"Studying the prevalence of invasive ticks in different geographical regions can help veterinarians and farmers take proactive, preventative steps that may ultimately protect the health of livestock, which has huge economic implications," Ierardi says.
The University of Missouri Extension contributed to this article.
Subscribe to receive top agriculture news
Be informed daily with these free e-newsletters
You May Also Like
---