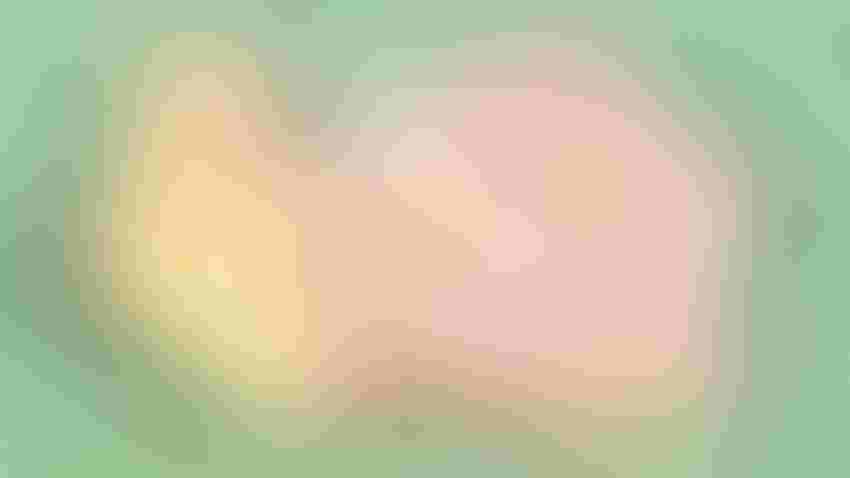 ON TAP: Green stinkbug nymphs are about to emerge from their eggs. To some, they look like beer kegs set up on their sides.
Merle Shepard, Gerald R. Carner, and P.A.C Ooi, Bugwood.org
It may not be a rager, but a pod feeder may already be partying in your soybean field — and you don't even know it.
Farmers often notice when leaf feeders attack a bean field because of the visible holes on the leaf's surface. However, pod feeders often hide under the canopy, relatively unnoticed, but causing irrevocable damage.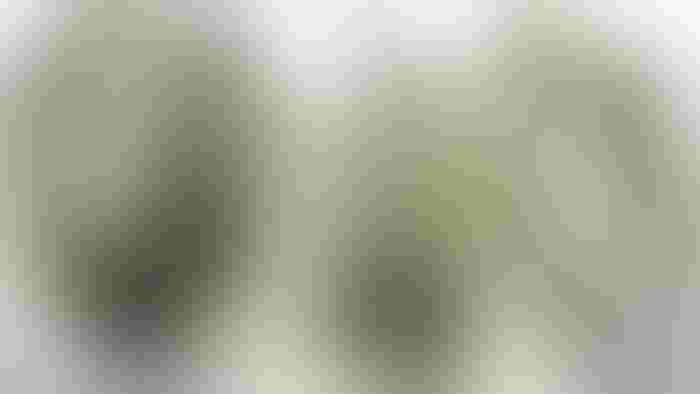 DAMAGED GOODS: Scratching of the pods by a bean leaf beetle causes the pod and bean to decay.
One of the worst cases of pod feeding on soybean plants was in 2015, says Scott Dickey, regional agronomy manager for Beck's Hybrids.
"It made it clear to Wisconsin, taking pods off plants like crazy," he says. "We sprayed a lot of acres, but in most cases, we had already seen up to 50% of our yield loss before treatment."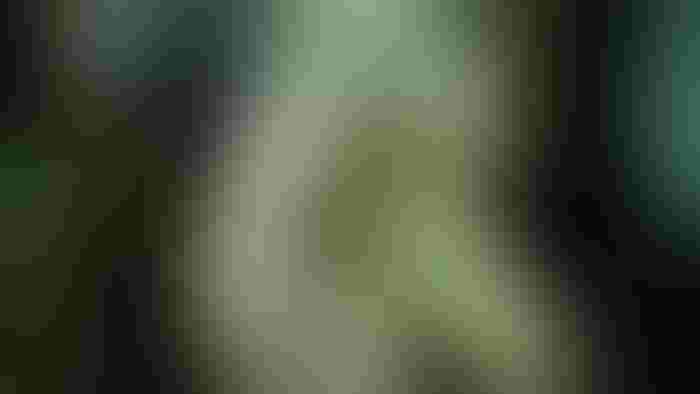 HOLES GALOR: Left unchecked, pod worms can leave an empty space in soybean pods.
During the inaugural Beck's Bash in late June at Missouri Soybeans Bay Research Farm outside of Columbia, Mo., Dickey shared his top three pod-feeding bugs to worry about and how to treat them. They include:
1. Bean leaf beetle. This insect likes to scratch around the surface of the soybean pod, killing it.
2. Pod worm. This is a corn earworm that makes its way into a soybean field. It bores directly into the pod and eats the bean right out of it, Dickey says. "That's just direct yield loss."
3. Green stinkbug. These damage stems and pods, causing pod drop, yield loss and reduced seed quality. Damage from stinkbugs can be similar to damage from drought.
Farmers need to pay attention to all three, but Dickey homed in on the green leaf beetle. "To me, this is the No. 1 pest in beans in Missouri right now," he says.
It's not a tick in your field
Dickey hears many farmers talk about ticks in their soybean fields. "I can about guarantee you that 99% of the time, they are green stinkbug nymphs that just hatched," Dickey says.
Their eggs look like a "beer keg standing on end," he explains. They have a fringe of hairs on the top. "They'll pop the cap open and little bitty tiny versions of these guys will come out about the size of a tick."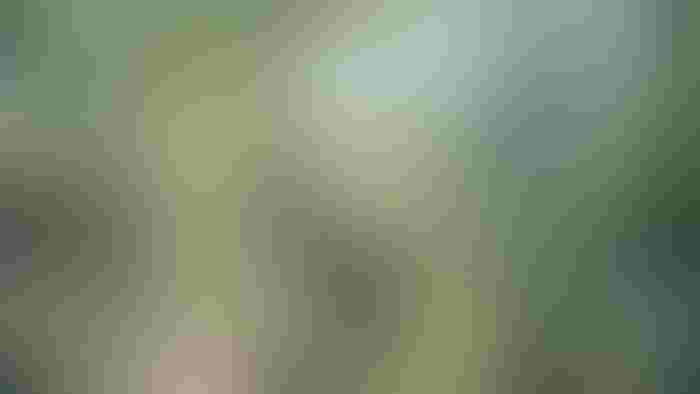 GROUP EFFORT: Young stinkbugs don't stray too far from where they hatch and feed on soybean pods.
The nymphs have black and orange stripes on their backs. When they reach maturity, they are closer to the size of an adult green stinkbug.
What concerns Dickey is that at all phases, green stinkbugs have a proboscis for a mouth that can probe into the soybean pod. "Whatever they inject kills the bean in the pod," he says.
That equates to yield loss. However, farmers should not simply walk through a soybean field and expect to find them.
Check for ID
Green stinkbugs like to hide. "It won't be until after leaf drop that you see them," Dickey notes. "By then, they've already done a lot of their damage."
So, farmers need to turn the leaf over and look below the surface. If eggs or nymphs are present, treat the field.
"This is the No. 1 reason to put an insecticide with fungicides — to control insects," Dickey says. He adds that an insecticide with an extended residual kills the hatchers as well and recommends talking with your agronomist for treatment options.
Dickey points out that farmers may want to stop "revenge spraying" when they see defoliated eaves and focus on yield robbing pod feeders in soybean fields.
Subscribe to receive top agriculture news
Be informed daily with these free e-newsletters
You May Also Like
---