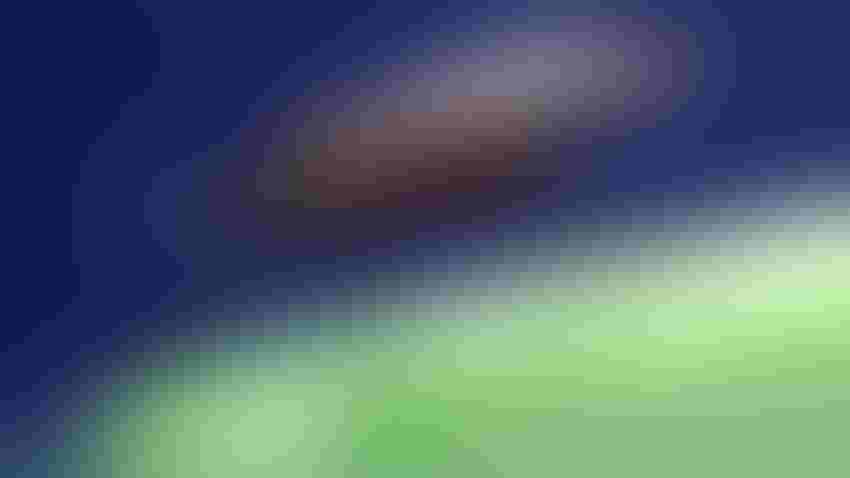 HESSIAN FLY: The Hessian fly can be one of the most damaging pests of winter wheat, and to a lesser extent barley and cereal rye.
Scott Bauer, USDA Agricultural Research Service, Bugwood.org
It's hard to believe, but silage harvest has already begun in some areas. And while the top priority is getting a good crop packed into the bunk, don't forget to time your small-grain planting to prevent Hessian fly.
Timing your winter wheat planting — and to a lesser extent barley and cereal rye — is crucial to preventing an outbreak of Hessian fly, one of the most destructive pests of winter wheat. It is common for growers to wait until after the Hessian fly-free date to get winter wheat in the ground since this is when Hessian flies will most likely not be active in fields.
But falls have been staying warmer for longer, so it might be best to wait a week or two after your area's Hessian fly-free date to plant your winter wheat.
See below for Hessian fly-free dates in your state.
The Hessian fly-free date in Pennsylvania ranges from Sept. 20 in more northern counties to Oct. 1 in more southern counties.
What is Hessian fly?
Also known as barley midge, Hessian fly can be one of the most damaging pests of winter wheat, and to a lesser extent barley and cereal rye.
The pesky bug has two generations per year: one in spring and one in fall.
Flies from the fall brood will be active in mid- to late September for just a few days, but they are small and difficult to see.
Females lay eggs on wheat and barley, and damage occurs when the eggs hatch and the maggots move down to the base of the leaves where they will feed at the crown.
The maggots can then overwinter in a brown protective case called a flaxseed and become active again the following spring. Feeding by one maggot can cause permanent stunting of plants and lead to yield loss, says John Tooker, professor of entomology at Penn State and director of the state's Integrated Pest Management program.
Insecticides are usually not effective, he says, because the adult flies live too briefly, and the maggots hide in leaf sheaths and can't easily receive insecticides.
Plant later
Hessian fly outbreaks are relatively rare. Tooker estimates the last large-scale Hessian fly outbreak in Pennsylvania was about 15 years ago. But outbreaks have been more common in areas south of Maryland, including in Virginia and North Carolina.
Hessian fly-resistant wheat varieties have been developed and are effective, Tooker says. But they are not widely available in Pennsylvania or areas farther north yet.
So, for now, Tooker says it is best to pay close attention to the calendar and wait after the fly-free date to plant. The 10-day period after the fly-free date has been the best time to plant if you want to maximize wheat yields, according to research by Ohio State Extension.
It's too early to tell right now if the Hessian fly will be a big issue this fall, Tooker says, but with outbreaks happening nearby and the warmer temperatures sticking around for longer, he is concerned that it is only a matter of time before a big outbreak does occur.
Links
Michigan Hessian fly-free dates
Subscribe to receive top agriculture news
Be informed daily with these free e-newsletters
You May Also Like
---