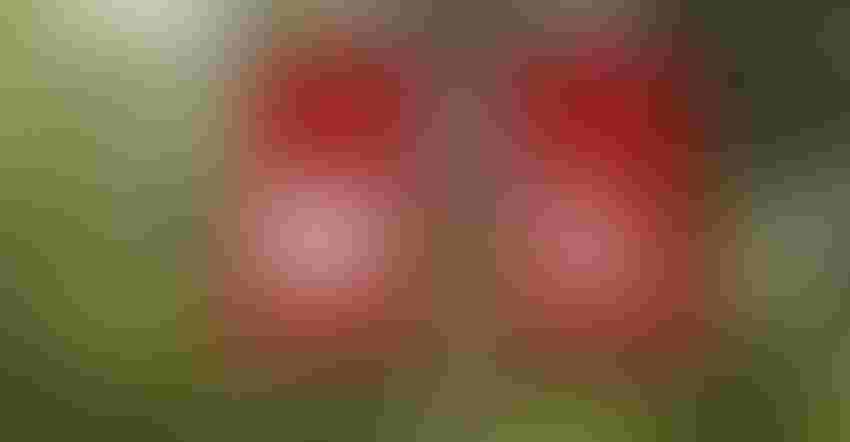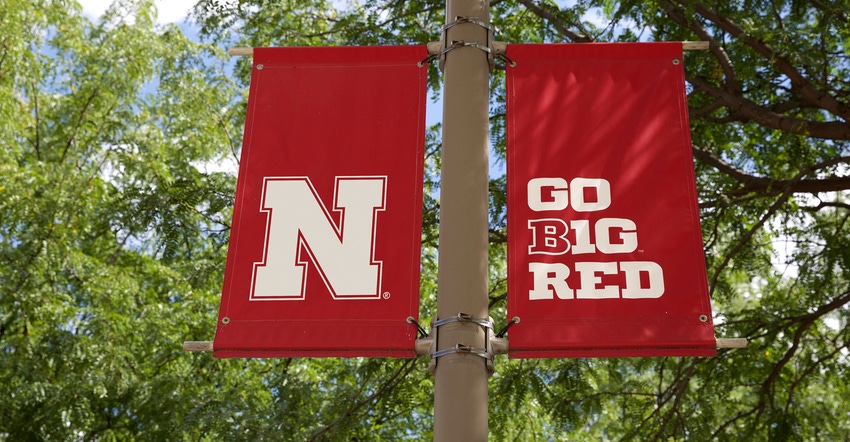 RETAINING TALENT: UNL Chancellor Ronnie Green says Nebraska is by far the leading destination for UNL graduates, and 13 of the top 15 places UNL graduates land jobs are in the state.
2019 marks the 150th year since the University of Nebraska-Lincoln was chartered and charged with its land-grant mission of public education and service to Nebraska in 1869. Nebraska Farmer recently talked with UNL Chancellor Ronnie Green to discuss the university's path forward.
Earlier this year, it was announced that Susan Fritz will serve as interim president of the NU system, a notable milestone, as Fritz is not only a UNL alum and Nebraska native, but also the first woman to serve as president of the NU system. It's my understanding that Fritz also farms near Crete.
As NU continues its search for its next president, what are some of the key characteristics you're looking for? Will agriculture and agricultural research and education be a factor in the search for the permanent president? What process will the university go through in evaluating different candidates? Yes, in addition to serving in her role as interim president of the NU system, Dr. Fritz continues to co-operate Fritz Family Farms, where she and her husband, Russell, grow corn, soybeans and alfalfa, and run a cow-calf operation.
I feel privileged to have worked alongside Dr. Fritz for the past nine years. She's hardworking, competent and an ardent supporter of our university and state. 
She's well-respected in her field and has shown tremendous leadership through various and increasingly advanced administrative roles at the university —  including serving as associate dean of the College of Agricultural Sciences and Natural Resources, associate vice chancellor for the Institute of Agriculture and Natural Resources, and interim dean and director of UNL's Agricultural Research Division and the Nebraska Agricultural Experimentation Station. The university system is in good hands.
To help determine the profile for the next president and the priority issues facing the university in the coming years, input is being gathered from university stakeholders across the spectrum. Feedback collected will be used by the Presidential Search Advisory Committee to screen and evaluate candidates. 
Because our university's stakeholders understand the critical role our university plays for the state of Nebraska, and because agriculture is central to so much of the work done in our state and the research and teaching conducted at our university, I expect that a strong appreciation for and understanding of agricultural issues to be an important asset for any potential candidate.
With the ongoing challenges in controlling spending in the state budget, and state support accounting for less of the university's budget, but with the ongoing need for research in agriculture, how is the university addressing these challenges moving forward? We continue to be steadfast in our efforts to confront budget pressures and prevent any interruption of our university's positive momentum. 
We are now well into the implementation of streamlining services across information technology, human resources, facilities management and planning, travel, and procurement — and I thank our staff and leadership in these areas for their difficult work as we have reorganized and significantly reduced full-time employment over the past three years. 
We have been fortunate to have prevented significant elimination of core academic programs. Moving forward, I have no doubt our university will continue to explore alternative funding opportunities that will increasingly come from public-private-philanthropic partners. 
We already are experiencing this through a number of partnerships, including over 30 at Nebraska Innovation Campus — and have many more to come. In the interest of the growth of our state and the prosperity of its people, our university must not lose sight, no matter the circumstances, of the critical research we do in agriculture and in so many other disciplines and the power of that research to transform lives.
What steps are being taken to retain or place students in Nebraska, particularly rural parts of the state, which are seeing the greatest population decline, upon graduation? How does fostering entrepreneurship in agriculture fit into the university's plan for the future? We have been successful in growing enrollment, perhaps best reflected by record-setting enrollment in our College of Agricultural Sciences and Natural Resources, which has seen sustained growth over the past 15 years. Also, we are known in higher education admissions circles as one of the few universities that makes it a priority to visit students from every high school in the state. 
We've recently reinforced that commitment to serve students from across Nebraska by hiring three additional new rural recruitment coordinators, and our goal is to increase that number to six. This effort is part of an enhanced rural recruitment program to increase access for rural students and their families developed by our Office of Admissions, Nebraska Extension and the College of Agricultural Sciences and Natural Resources.
Nebraska is by far the leading destination for our graduates — 13 of the top 15 places our graduates land jobs are in Nebraska. We draw new students in, and in turn, Nebraska employers can count on our grads for their talent needs. 
While delivering talent to Nebraska is a key part of what we do for the state, we serve rural Nebraska in much broader ways than talent alone. 
This summer, the Institute of Agriculture and Natural Resources at the University of Nebraska-Lincoln has launched a working group to identify ways that the university can do even more to support Nebraska's rural communities. The working group will create a comprehensive strategic framework for an innovative, robust and integrated approach to rural community vitality, prosperity and resilience. 
Understanding and supporting entrepreneurship in agriculture is one of the many ways the university serves as a resource to Nebraska. Since 2010, more than 100 students have completed Nebraska's Engler Agribusiness Entrepreneurship program, which gives UNL students an opportunity to take an idea from concept to product in an encouraging environment where they can try, fail and try again, all while learning what it takes to be an entrepreneur. We are eternally grateful to Paul Engler for his vision and his support of this program. 
We're also studying ways to boost entrepreneurship among high school students across Nebraska. Surin Kim, assistant professor in textiles, merchandising and fashion design, and a Nebraska Extension entrepreneurship specialist, is leading a project backed by the U.S. Department of Agriculture to support youth entrepreneurship in rural communities.
Subscribe to receive top agriculture news
Be informed daily with these free e-newsletters
You May Also Like
---