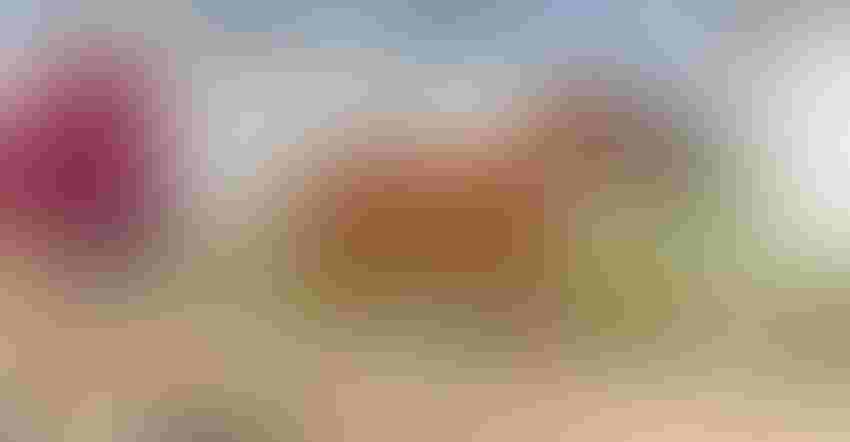 TRUST ESTABLISHED: It took just under 30 minutes from the time the wild colt jumped off the trailer until the horse gentler could approach. "The goal," Ron Knodel told a group gathered at Husker Harvest Days, "is to get this animal to where it will work with you and for you in your operation. It just takes time and patience. It has to be a good experience for horse and handler."
Ron Knodel is back! For more than 20 years, the wild horse gentling training session has been a part of Husker Harvest Days. Over that time, Knodel has probably demonstrated his techniques with 300-plus horses at the show.
The Federal Bureau of Land Management's wild horse and burro facility in Elm Creek, Neb., provides mustangs for the wild horse gentling demonstrations. These mustangs have never been handled before and were only recently brought off the range in the western U.S.
The BLM and Knodel's horse gentling has daily sessions running at 10 a.m.,
1 p.m. and 3 p.m.
Wild horse gentling is something that takes patience, Knodel says. His goal is to make it easier for both horses and humans to get along. It is all about listening to the animal and understanding that each horse is different, he says.
"It is just like people. They get tired. They get scared," he says. "You have to try to understand each individual horse and adjust your techniques accordingly."
Meet his horses
Knodel enjoys traveling across the country conducting horse gentling demonstrations, sharing his knowledge and positively influencing people and their horses. This year, visitors can stop by the sessions to meet Knodel's personal horses that assist in the training.
During each demonstration, Knodel focuses on something different, often polling the crowd to see what they are interested in learning. He might start with a young horse during the morning session and then continue to work with that same animal throughout the day, showing the change and growth that can take place in a short amount of time.
"I love watching the audience reaction when they see how these techniques work," he says. "We work with different horses that are in different phases of the training, because we only have a short time in the sessions, and we want people to see how the horses come along."
After Husker Harvest Days demonstrations, the horses return to BLM for adoption. Often, these mustangs are adopted immediately after the show.
Since 1971, more than 230,000 wild horses and burros nationwide have been adopted through the BLM.
Subscribe to receive top agriculture news
Be informed daily with these free e-newsletters
You May Also Like
---