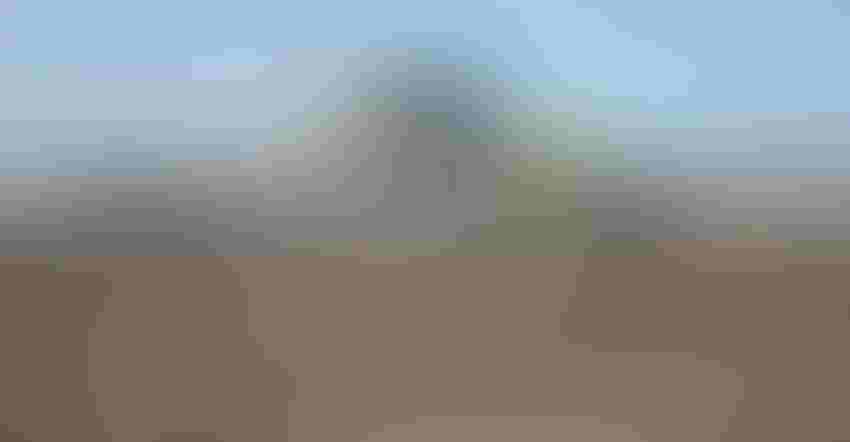 FRONT-ROW SEAT: As host farmer at Husker Harvest Days, Jason Luebbe has a front-row seat to test out the latest technology.
Tyler Harris
The COVID-19 pandemic hasn't slowed down planting progress for many Midwest and Great Plains farmers. That's true for Jason Luebbe, host farmer at Husker Harvest Days, who wrapped up planting at the show site near Grand Island, Neb., in mid-April.
Luebbe started planting short-season corn on the show site's demo fields April 15, just before snow started falling the next day.
"We started planting out here the day before it snowed, and we got about 60 acres of short-season corn in the ground — which would be the Day Two demo field," Luebbe says. "I came out the next morning and was able to plant until about 9:30 or 10 a.m., and had to quit because the snow was making things ball up a little bit."
The Grand Island area received about 7 inches of snow, with more than 0.70 inches of moisture in some places.
"The ground temperature before it snowed was around 48 degrees [F], and I think 36 degrees was the lowest temperature we had out here during the cold snap," Luebbe says. "We're going to see what germination looks like. We planted some before the cold snap and a little after of the same hybrid, so that should give us some insight on how they compare."
Luebbe notes that three years ago, after corn was planted and had reached V2 to V3, the demo fields were hit with freezing nighttime temperatures.
"That was an astounding year for all crops," he says. "That was the best short-season corn we've ever raised out here at the show site in 34 years. This year, I was a little nervous about planting early with cooler soil temperatures, but my dad [Roger Luebbe] just said, 'We've planted early for 34 years out here. Have we ever had to replant anything?' And we never have. We've been lucky enough to raise some good yields."
As with every year, Luebbe is experimenting with some new tools and technology on his Case IH 2130 Early Riser 16-row planter.
"Last year, we equipped half the planter with Precision Planting SpeedTubes, and the other half was our usual setup," he says. "This year, we decided to put SpeedTubes across the entire planter, because there was a 2.1-bushel-per-acre yield difference across all my farms."
He's also using Precision Planting's FlowSense flow meters on each row unit, to monitor in-furrow fertilizer applications row-by-row. This way, he knows if a row is plugged.
As host farmer for the world's largest totally irrigated outdoor farm show, Luebbe has a front-row seat to test out these kinds of new technologies. Over the years, he's tried different tools to apply fertilizer more efficiently, including Y-Drops from 360 Yield Center for different nitrogen application timings, an AgXcel variable-rate fertilizer system, and double top saddle tanks made by Lake State Manufacturing on his tractor to dual-band and variable-rate fertilizer.
He's also tested out other goodies on his planter, such as a direct-inject fungicide system, and Precision Planting's DeltaForce automatic downforce adjustment system and CleanSweep row cleaners.
"I'm running out of things to add to the planter and tractor," he says.
Subscribe to receive top agriculture news
Be informed daily with these free e-newsletters
You May Also Like
---