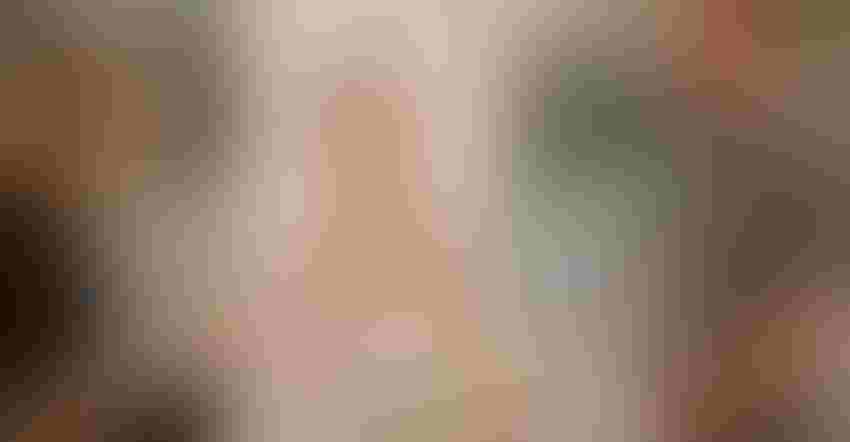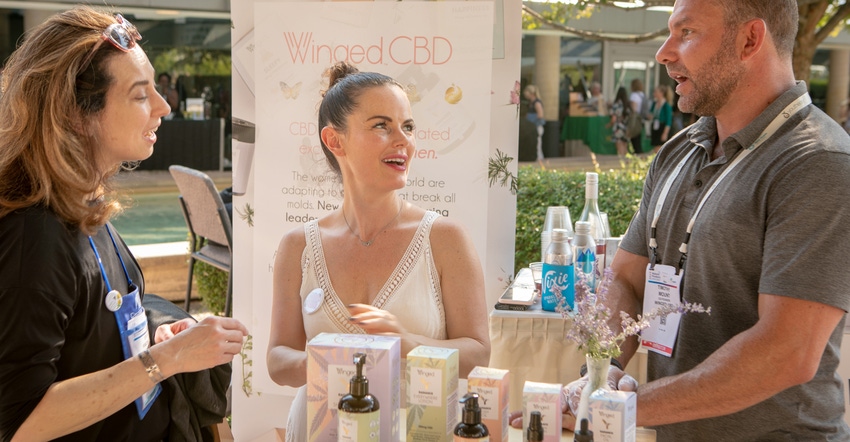 REGULATED: USDA regulations aim to standardize testing for hallucinogenic THC in industrial hemp before it's harvested.
Bryan Beasley
In late October, USDA released draft rules for testing the hallucinogen present in small amounts in industrial hemp: THC, or tetrahydrocannabinol. Both of Oregon's senators wrote in response to the rules that took immediate effect on a federal scale, asking for changes during a public comment period that extends to Dec. 31.
By the 2020 growing season, in order to produce hemp that can be sent across state lines, states such as Illinois and Oregon will need to amend their hemp growing regulations to line up with the stricter standards for THC testing USDA announced. The Oregon senators requested harvest testing windows extend 28 days before harvest, rather than 15; and citing the risks of untested genetics, they suggested USDA raise the THC level at which farmers can be held negligent from 0.5% to 1%.
The senators also suggested that testing after a sample is heated up, a process known as decarboxylation that activates inactive THC acid, isn't necessary, as there are other producer-friendly options. In the 2019 growing season, Illinois, Kentucky, Oregon and other states only measured active THC, called delta-9, when determining if samples rose above the 0.3% THC cutoff.
"When you do the calculations, one of my samples was 0.4% and another was 0.41%," says Delavan, Ill., farmer David Diekhoff, noting his other two samples from his 2019 harvest landed below 0.3% when sent into a state-approved test site.
"They would not have met the federal standard, but Illinois just went off the delta-9 this year, which brought it down to 0.1% or less," he says.
The low-THC, high-CBD, or cannabidiol, variety Diekhoff grew called Boax is sitting in dry storage until he can find a good price for it. He's looking into selling his product to out-of-state smokable flower markets to increase profits compared to selling to Illinois processors that extract oil from the flower.
CBG: Future of smokable hemp?
Louisville-based consumer product producer Cornbread Hemp will start selling hemp flower meant to be smoked and inhaled by January. They also sell different purities of full-spectrum oil extracted from the flower, says co-founder Jim Higdon.
He believes if the new USDA rules aren't changed when it comes to testing post-decarboxylation, smokable flower will have to be grown differently than it was in 2019. Higdon says more varieties bred to produce the precursor to other cannabinoids known as CBG, or cannabigerol, will be grown in 2020 because there's less risk of going over the THC limit.
Like CBD, research shows the likewise nonpsychoactive CBG has several potential health benefits for consumers, including inflammation reduction.
"In a regular cannabis strain, if you had a high level of CBG, it means the CBG did not convert to whatever cannabinoid it was supposed to go to. Breeders selected for that particular quirk in the genetics until a strain came out all CBG," Higdon says of varieties specially bred to produce the cannabinoid. "Next year, there's probably going to be a lot of CBG flower, just because it's going to be compliant with what the USDA is putting out on THC testing."
While the USDA regulations focus on THC, the Food and Drug Administration is anticipated to unveil new regulations on hemp products. The upcoming rules follow the almost 50 deaths attributed to vaping oil and the high levels of vitamin E acetate used in black market products.
"The regulations so far are all on the grower. You're going to grow; here's how we're going to test your product. If you fail the test, we're going to destroy it. If it doesn't [fail], it's good — end of story," says Michael Weiner, partner at the law firm Dorsey & Whitney and the chairman of its Cannabis Practice Group.
"But there's no magic seedlings that one could point to and say, 'as long as I grow with that seed, I'm fine.' So in other words, growers have all the risk. That's as far as the regulators have gotten, but there will be more," he concludes.
Subscribe to receive top agriculture news
Be informed daily with these free e-newsletters
You May Also Like
---