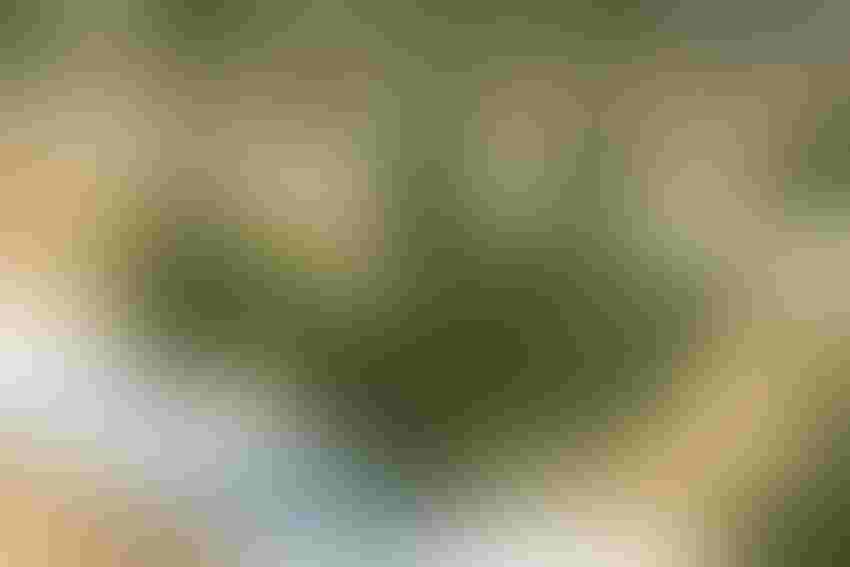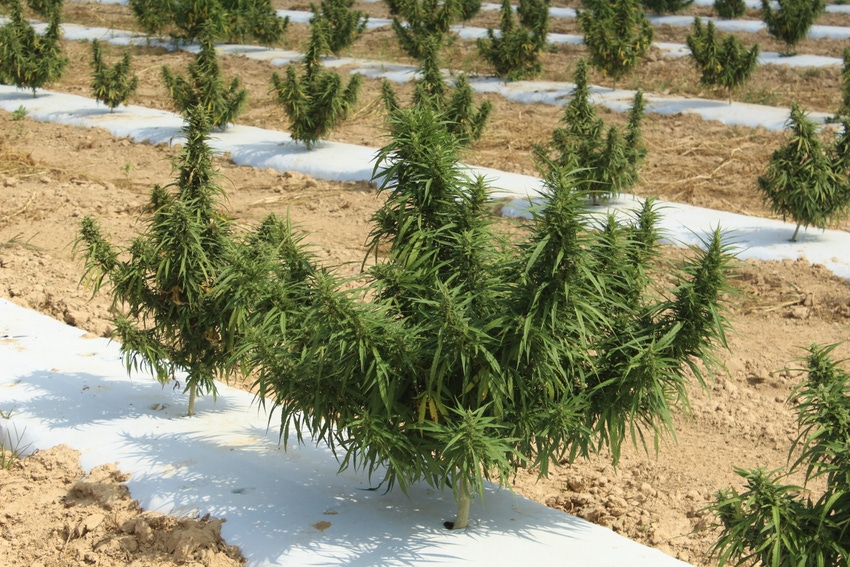 Hemp production, as with any new enterprise, should begin with thorough research into demand, production requirements and marketing.
Brad Robb
Interested in adding hemp to your crop rotation  to create another potential profit center?
A lot of folks are, now that hemp production has been legalized on the federal level following passage of the Agriculture Improvement Act of 2018. But, as with any new enterprise, would-be producers should do a lot of homework before they plant the first hemp seed or place the first transplant.
"First and foremost, producers need to determine the market (fiber, seed, or extract/CBD oil) they are targeting," says Aaron Smith, University of Tennessee Institute of Agriculture (UTIA) Extension economist. "Then they need to secure access to processing or retailing."
Hemp production is complicated and labor intensive, and the future regulatory environment is highly uncertain, Smith says.
He adds that farmers should look at crop budgets, production challenges and markets before committing to the crop. They also should examine state regulations and access to processing facilities or markets, which may vary from state to state.
Demand, he says, is hard to evaluate.
"A lot of information is available," he says, "but most of it is inaccurate, incomplete or advances an agenda. Long-term demand is highly uncertain."
Smith says issues to consider include how big the U.S. market can be. "The 2018 estimates range from $600 million to $4.63 billion." That's a wide disparity.
Growth rate is also uncertain, with estimates running from $2.5 billion to as much as $16 billion by 2025.
Global market size also offers uncertainty with a 2018 to 2030 estimate ranging from $6 billion in 2018 to growth to $40 billion by 2030.
"All of these estimates are uncertain. Reliable estimates as to the size of the industry and long-term growth potential are very limited due to insufficient data" Smith says. "Research and informed regulations will play an important role as the industry evolves. Also, there is a tremendous need to improve data on consumer demand for hemp-based products."
Production issues
Smith says, "If producers were able to grow a hemp crop successfully, which was no easy task given the limitations to control weeds, diseases, and insects, tremendous challenges remain. Hemp is labor-intensive, especially in harvest and drying operations, which may include hand harvest. Depending on use, other harvest options include combines, corn silage choppers or baling.
Drying options include hanging in a tobacco barn or other structure or using an industrial dryer. Other possibilities may be available, depending on end use.
The end product, Smith says, must "be compliant with processor specifications."
As with any agriculture commodity, yield is crucial to profit. Hemp yield prospects, as with other elements of a hemp operation, vary with the product and may differ significantly, depending on management and production conditions. Estimated yield for fiber ranges from 1 to 6 tons per acre (2,000 to 12,000 pounds). Seed yields range from 500 to 2,000 pounds per acre.
Yield for CBD oil depend on the parts of the plant harvested and how it is harvested, Smith says. Dried floral material yields from around 1 pound to 3 pounds per plant (plants per acre range from 500 to 2,000)..
CBD oil yield also "depends on what is measured, percent CBD oil on dry matter basis, different content based on the part of the plant," Smith says.
He adds that the hemp industry is evolving. "We have learned a lot, but we have barely scratched the surface in Tennessee, and have a lot more to learn. Some of the hype regarding hemp is likely to be dampened this fall and winter," he warns.
It's not a gloom and doom story, but Smith recommends caution. In addition to failure, he also expects success. "Unfortunately, there is likely to be a lot of failure and inability to meet spring 2019 profit expectations. However, that's probably beneficial for the hemp industry long term; failure can help reset and focus an industry."
Regulatory issues
The 2018 farm bill legalized hemp production on a federal level, but states may have specific regulations. Some states, in fact, have not approved hemp production or have not approved hemp for certain uses. "Currently, a state-by-state patchwork regulatory environment exists, which poses challenges for producers and processors to navigate," Smith says.
In Tennessee, growers must obtain a grower license. A movement permit may also be required. In Tennessee, processing facilities for human consumption must be licensed as a food manufacturing facility.
National legislation was enacted in the Agriculture Improvement Act of 2018, but a lot of details remain to be worked out and implemented, both by the USDA and other regulatory agencies, such as FDA."
Whole Farm Revenue Protection insurance (WFRP) is going to be available for 2020; however, details need to be worked out by USDA.
"Future regulations and legislation will dictate the direction of this industry for 2020 and beyond," Smith says. "The regulatory environment is likely to continue to evolve (with the potential for dramatic changes) at the production, processing, storage, wholesaling and retail levels."
The bottom line, Smith cautions, is that hemp, as is the case with any new crop, comes with a lot of enthusiasm, hope and some unrealistic expectations.
He recommends a careful, thoughtful analysis of all the segments, including evolving regulations, involved in hemp production. Develop a realistic budget (see https://bit.ly/2H2yzVf) modified to represent your farm, to determine if the crop offers an opportunity for profit or a prospect for disaster.
Subscribe to receive top agriculture news
Be informed daily with these free e-newsletters
You May Also Like
---