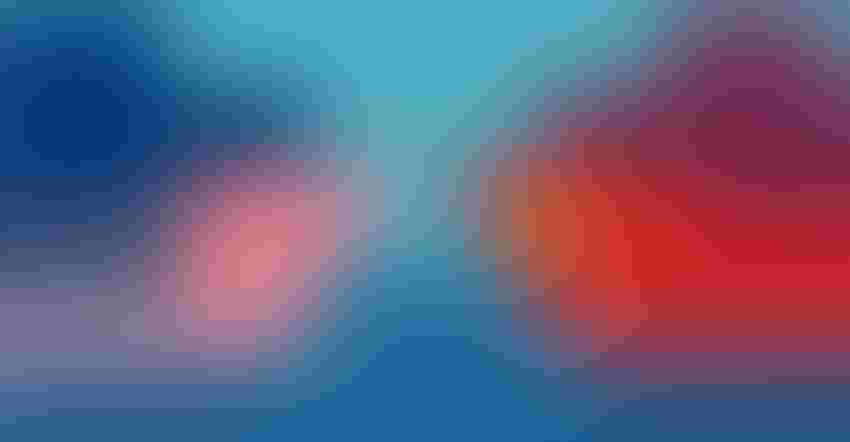 A favorable resolution to the ongoing U.S./China trade war remains elusive after more than 400 days of tariffs and retaliatory tariffs.
The U.S. agriculture industry hopes for a quick and favorable resolution, but, even with an agreement, the impact on agricultural and some consumer markets may continue well into the foreseeable future.
University of Tennessee's Aaron Smith, associate professor and Extension crop marketing specialist, and Andrew Muhammad, professor and trade policy specialist, discuss the long-term effect of trade disruptions.
If the issue is resolved soon, markets likely will respond, but long-term, U.S. agricultural trade could suffer, they say. Market shares lost to competitors during the trade war will be hard to recover.
"One thing I find concerning is the amount of investment going into Brazil from China," Smith said, "and Brazil having the capacity to increase their production to meet a larger portion of Chinese import demand for agricultural goods."
He said short- and long-term market share damage will affect corn, soybeans and cotton, among other commodities. The size of Brazil's farms is a factor, too. "When you hear about some of these farms that buy 50-plus cotton pickers, that's not a short-term investment; that's anticipating a long-term demand."
Related:Trade war more politics than economics
Biggest challenge for Brazil
He said the biggest challenge for Brazil as a competitor with U.S. agriculture has always been infrastructure. "Brazil has made tremendous strides in the past decade, and then you start seeing additional investment coming in from Chinese companies that can assist them moving forward, providing them additional resources to close the infrastructure gap with the U.S."
Uncertainty continues, he added. "The state of the general economy, in Brazil or other South American countries, or political stability can change rapidly, creating uncertainty for agriculture production in the region. Those are questions that arise.
"But where that goes, I'm not sure. It appears that eventually Brazil may be able to get that figured out. I don't think that they are there yet, but if they can ever get the general economy and the political stability, I think there's some real stiff competition there for U.S. exports."
Smith and Muhammad agree that Brazil has already taken advantage of the trade dispute, filling some of the gap U.S. farmers lost to the tariffs.
What's hardest hit?
"It depends on the commodity," Smith said, "but for row crops, soybeans, for certain, but also cotton." He added that Australia, "to a lesser degree, filled some of China's ag product needs."
Related:Is uncertainty a new normal following U.S./China dispute?
Commodity associations, trade initiatives
Some of the Chinese market was cultivated and developed by U.S. commodity associations and U.S. trade initiatives. What effect does the tariffs have on those efforts?
"One thing about international trade we tend not to think about is that trade is really about business to business or even individual to individual relationships" Muhammad said. Governments and trade agreements facilitate the framework for businesses and individuals to conduct trade and to introduce this level of uncertainty could seriously affect how firms treat each other moving forward.
"You get both sides talking about diversifying. On the Chinese side, they might consider buying from a more diversified set of exporting countries for their agricultural needs.
"From the perspective of the U.S., take Tennessee forest products, for example. The industry might reconsider investing so heavily in exporting primarily to China. [Trade interests] are thinking about how to diversify destination markets for exports on the U.S. side."
He said when the dispute is resolved, traders will have a better feel for or fear of uncertainty.
"Before this happened, nobody would have thought it could happen. Now that it has happened, people will factor into production and trade decisions the possibility of a conflict between two major trade partners. That's something new."
He said uncertainty is now a factor that could lead to long-term negative trade impacts.
Uncertainty has already changed market perceptions.
About the Author(s)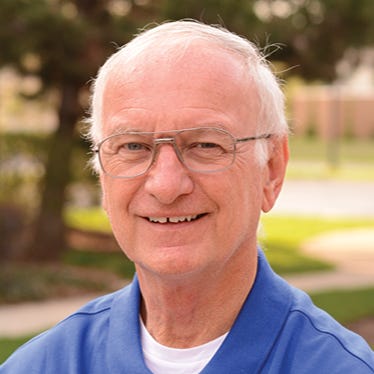 Ron Smith has spent more than 30 years covering Sunbelt agriculture. Ron began his career in agricultural journalism as an Experiment Station and Extension editor at Clemson University, where he earned a Masters Degree in English in 1975. He served as associate editor for Southeast Farm Press from 1978 through 1989. In 1990, Smith helped launch Southern Turf Management Magazine and served as editor. He also helped launch two other regional Turf and Landscape publications and launched and edited Florida Grove and Vegetable Management for the Farm Press Group. Within two years of launch, the turf magazines were well-respected, award-winning publications. Ron has received numerous awards for writing and photography in both agriculture and landscape journalism. He is past president of The Turf and Ornamental Communicators Association and was chosen as the first media representative to the University of Georgia College of Agriculture Advisory Board. He was named Communicator of the Year for the Metropolitan Atlanta Agricultural Communicators Association. Smith also worked in public relations, specializing in media relations for agricultural companies. Ron lives with his wife Pat in Denton, Texas. They have two grown children, Stacey and Nick, and two grandsons, Aaron and Hunter.
Subscribe to receive top agriculture news
Be informed daily with these free e-newsletters
You May Also Like
---