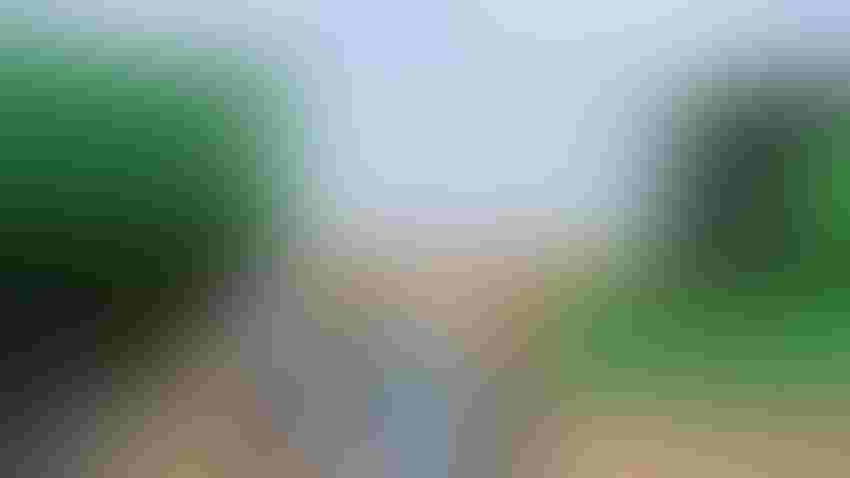 ALMOST DONE: With soybean harvest wrapped up and corn harvest moving along, harvest season is in the home stretch. Winter wheat and pasture conditions are much improved over last year at this time, according to USDA NASS, but both have deteriorated since last week.
Curt Arens
It is wrapping up fast. For many farmers across Nebraska, the grain is all in the bin, and the combine is put away for the season. But for others, it is the home stretch and the final drive to close out harvest season.
In the eastern U.S., soybean harvest was hampered two weeks ago by excessive moisture. But in Nebraska, those fields that were left during a late-October snowstorm have since been brought into the bin.
Here is the latest update:
Soybeans. Soybean harvest in Nebraska is all but complete, so in spite of an early-season storm that hit many parts of the state the last week of October with 5 or more inches of snow, harvest rolled along rapidly. With favorable weather conditions the past couple of weeks, by Nov. 6, harvest had gained all the way up to 95% — compared to 100% in the dry harvest season of 2022 that same week and 96% on average for that same period.
Corn. Corn harvest also is rolling along. The week of Oct. 30 was at 76% harvested — compared to 78% in 2022 and 65% over the five-year average. According to the Nov. 13 USDA National Agricultural Statistics Service weekly crop progress and condition report, last week that improved to 91% harvested, just behind 94% last year and ahead of 86% for the five-year average.
Sorghum. Sorghum for the week of Oct. 30 was 69% harvested, compared to 72% last year and 68% on average. This last week it improved to 90% harvested, compared to 92% last year and 88% on average.
Winter wheat. The wheat crop that has been fall-planted is rated 11% excellent, 35% good, 36% fair, 13% poor and 5% very poor. Comparing these ratings with the ratings for winter wheat in the state on Dec. 1, 2022 — one year ago — the effect of improved drought conditions is clear. Last year at that time, winter wheat was rated only 1% excellent, 19% good, 41% fair, 23% poor and a whopping 16% very poor. Still, condition ratings have fallen since last week.
Pasture. Last year, USDA reported pasture conditions on Dec. 1, 2022, as 50% very poor, 32% poor, 17% fair, only 1% good and 0% excellent. Compare that to Nov. 13 this year, and the ratings are considerably better — with 10% very poor, 13% poor, 36% fair, 35% very good and 4% excellent. Although pasture conditions have improved over last year at this time, they have deteriorated from week-ago levels.
Topsoil and subsoil. For the week of Nov. 13, topsoil conditions were rated at 29% very short, 32% short, 39% adequate and 0% surplus. Subsoil was 35% very short, 37% short, 28% adequate and 0% surplus — with both areas moving higher percentages into the very short and short ratings compared to a week ago.
Get the complete report at nass.usda.gov.
Subscribe to receive top agriculture news
Be informed daily with these free e-newsletters
You May Also Like
---