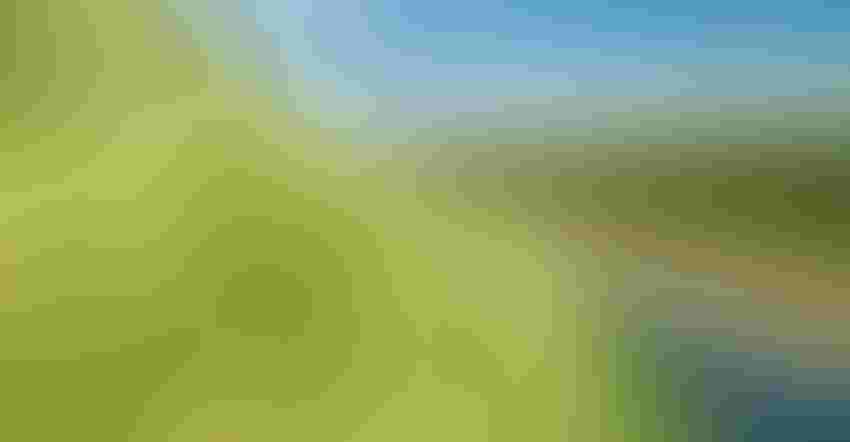 START PLANNING NOW: Yes, it's early, but with grain and feed prices as high as they are, it's a good idea to start planning for silage harvest.
oticki/Getty Images
It's hard to believe because we're only in July, but it's not early to start thinking about silage harvest and things you can do to ensure a good crop goes in the bunk later this season.
Bryan Dillehay, technical agronomist with Dekalb who handles the Northeast and mid-Atlantic, talks about factors growers should consider before getting the chopper out for silage harvest:
Is there anything you can do, fertility-wise, to increase tonnage right now? In terms of fertility, silage does require more fertility. It's pretty limited right now. There is very little irrigation here. Fertigation is done a lot on Delmarva, but with silage, it's really not realistic. A lot of that has pretty much come and gone.
But fungicide might work soon and make sense. You get some of the same benefits with things like longer stay-green, which can help extend the silage harvest window. You're protecting the entire plant, all of it, because you're harvesting all of it, and stay-green gives the farmer more time.
Also, look at the strong commodity prices. If you have more silage per acre, maybe you can save some of that for grain, do more dual-purpose. And having that fungicide might provide the stay-green you need to enable a later harvest and good growth.
Right now with such strong prices, that could be a really good source of income for the farm. The question is, could I have more dual-purpose acres? Can I make what I want to fill the bunker and have some left over?
It's hot and dry in some places. When should a grower consider switching from corn grain to silage? A lot of this depends on Mother Nature. If possible, as with anything, the sooner the better if you plan on switching from grain to silage. You might have to line equipment up and other things.
Sixty [percent] to 70% moisture content is what you should shoot for, though most times that number is on the dry side. Once it's tasseled and you start to see some ear development, that's when you decide what field will make it and which one won't make it, right after pollination, to find out kernel count. Now, a good rain will fill out those kernels, but if it tends to be on the dry side, at least you got that kernel count there.
What tools should be used to determine silage harvest timing? One of the most common ones is looking at the milk line. There are a lot of recommendations out there. And, of course, the Koster tester. I see guys looking at milk line, and this drives decisions.
On cutting height, the lower we cut, the more yield we get. But the higher you cut, the better quality you get, and less yield. If we look like we're going to have a great season — grain yield looks great, silage yields look like they're going to be really good — maybe we need to consider raising the height because we already got ample tonnage out there.
Are there any disease issues that you see causing problems this year? Gray leaf spot, a foliar leaf disease, thrives in high heat and high humidity. You really don't see that until mid-August, but there's a good possibility it might come sooner. This causes the leaves to die, making the silage drier, and you may miss the mark in hitting your range.
A cool spring after planting can lead to stalk rot and other rots, like anthracnose, and these can develop in-season, and really show up in-season and really in fall. So, go out with a knife, split some stalks open and see what's going on. Look for discoloration.
When dealing with GLS or anthracnose, rotation is the big one to think about. Corn after corn is a breeding ground for it. Early and late fungicides are good, too, for a big impact.
You want it to be as late as possible to be able to get the equipment over the crop. So if you have a plane, go right about tassel or before. If you got access to taller ground rigs, maybe you can get it in the V7 to V10 stage. If you're relying on a custom guy, they might have to go when the crop is smaller.
The latest that you can get over top of it just prior to tassel would be the best. That really depends on what kind of equipment you have got access to.
What are suggestions to get off to a good start with corn silage in 2022? Walk some fields this year to get familiar with hybrids or products you might want to do next year, even scouting a test plot or a neighbor's farm. This could be beneficial. If you like to see what you're going to buy, scout it now.
Consider inputs this fall for next spring. This is important, and you really should think about it as early as possible. Just look at this past year. Early guys got fertilizer at good prices.
Subscribe to receive top agriculture news
Be informed daily with these free e-newsletters
You May Also Like
---