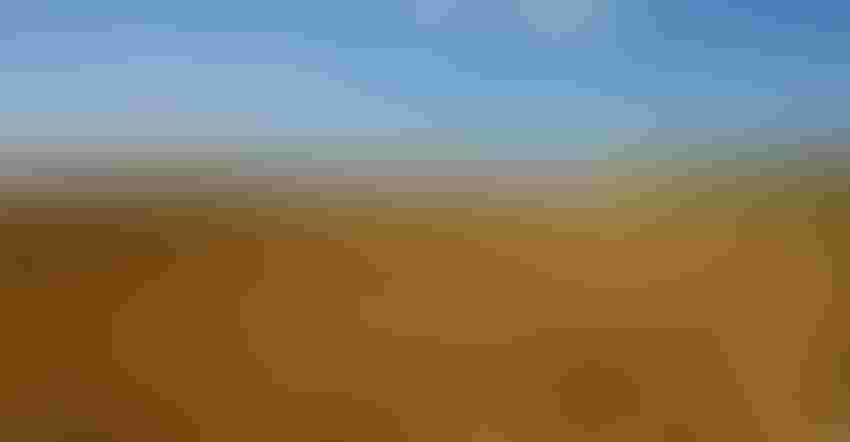 HIGH YIELDS: Some producers in South Dakota have been pleasantly surprised with yields at the beginning of corn and soybean harvest.
Barry Winiker/Getty Photos
Even with different growing conditions across South Dakota, most producers spent the season dealing with a lack of moisture. "Everything was impacted with less-than-average moisture this year," says Jeff Fuls, technical agronomist for Dekalb Asgrow. "Even with the lack of moisture though, we're seeing growers who are surprisingly happy with the yield for both corn and soybeans."  
Fuls says the combination of drought and high temperatures made for an early harvest this fall. "The crop progress so far is good, and obviously, it's an early fall. A lot of corn is drier than it typically is for this time of year, and some growers are moving onto corn harvest and are surprised about how dry it is compared to how it looks," he says.
Drought helps control disease
One silver lining to the dry conditions is fewer diseases plaguing fields. "Disease-wise, we had a pretty light year for the most part. Right now, we are seeing some crown rot as the biggest disease we've seen in corn," Fuls says.
Crown rot does thrive in dryer conditions, which could be a part of why it has shown up this time of the year. "Again, soybeans had a pretty light year for diseases," he says.
As for pests, Fuls says insects still have been popping up in fields. "Spider mites and bean leaf beetles have hit us on the soybean side. We didn't see much of an impact until later on in the year; that August time frame was when the spider mites really started to appear.
"Bean leaf beetle had a similar timing, and so our growers had some spraying done in August. We are seeing some differences this year when they did spray in pockets; it was for heavy infestations," he says. "There was some corn rootworm damage, as well. That damage from corn rootworm appeared more severe this year because we didn't have a lot of moisture to allow those roots to regenerate."
Planning for variable season
Some parts of the Dakotas might expect lingering drought into the 2022 season, while some might be expecting more moisture. Fuls says some products can help ensure fields will succeed in unsure conditions.
"One of the biggest questions I get is what hybrids to plant, and in the Dakotas, you have to expect the unexpected. It is often said in the Dakotas, an average year is figured by averaging 10 abnormal years together, so that's a rule of thumb when making your decisions," he says.
With the expectation for some drought conditions, he says to focus on products that have versatility. "Examples of versatile products we lean on are DKC51-25RIB brand blend and DKC43-75RIB brand blend," Fuls says. "We're going to be focusing on products that can go on a lot of acres, whether it's droughty acres or heavy dirt with higher water-holding capacity. Versatility in a product is important."
Next growing season's insect, pest and disease pressures aren't known, but Fuls says using the right products can help keep them at bay. "We always want to consider Goss's wilt in corn. It has a tendency to grow in hotter and drier conditions. For insect pressure, we expect to see rootworm thrive again and show more impact on corn," he says.
For more information about what Dekalb products might benefit your farm, check out its Agronomy Library or contact your local agronomist.
Subscribe to receive top agriculture news
Be informed daily with these free e-newsletters
You May Also Like
---