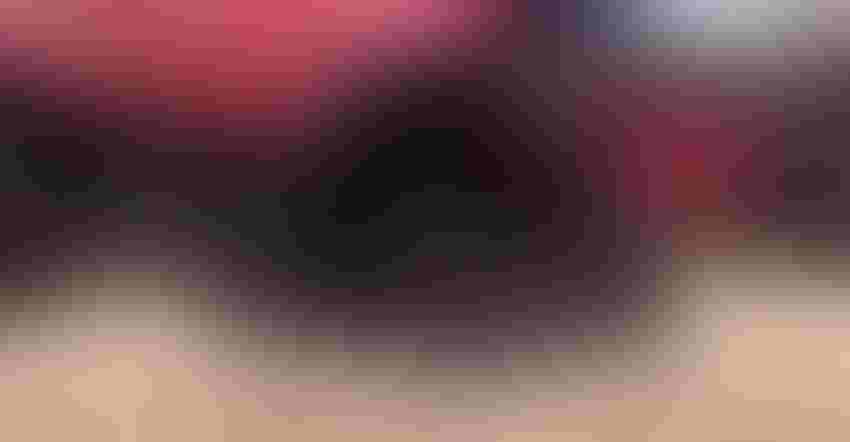 You've got the perfect plan for your harvest but there's one variable you can't account for: The weather. The good news is, mother nature doesn't always have the final say on whether or not you can get into your fields and get to work. With a little foresight and planning, costly delays can be avoided. If you're looking to get in the field earlier and stay in the field longer this year, consider investing in a high-quality track system for your combine.
Widening your harvest window is one of the best ways to increase your yields. Wet conditions or weather delays, however, can bog down your equipment and throw your harvest plans into turmoil. A high-quality track system like PowerFlex Trax™ with Terraform™ suspension can get you in the field earlier while minimizing slippage, rutting and soil compaction. Tracks will give you increased flotation, which means better performance and less soil disturbance in wet conditions. High-quality tracks also give you less ground pressure with even weight distribution. This will ensure that you have high traction with a smooth ride for maximum efficiency and power to the ground, even in slippery or rough conditions.
PowerFlex Trax combine systems with TerraForm suspension deliver all the advantages of tracks with the added benefits of exceptional operator comfort, greater productivity and improved harvests in every condition – from wet, muddy  fields and rocky soil to tight harvest windows and unforeseen challenges.
When considering tracks, it's important to look at your return on investment. Adding tracks to your existing combine is easy to do – and the returns continue season after season, especially if your fields have low areas and are prone to flooding. Ultimately, every operation is unique and each field presents its own challenges. If you're ready to tackle your harvest on your terms without worrying about soggy soil, talk to your local dealer today and see if a high-quality track system is the right choice for you.
Subscribe to receive top agriculture news
Be informed daily with these free e-newsletters
You May Also Like
---