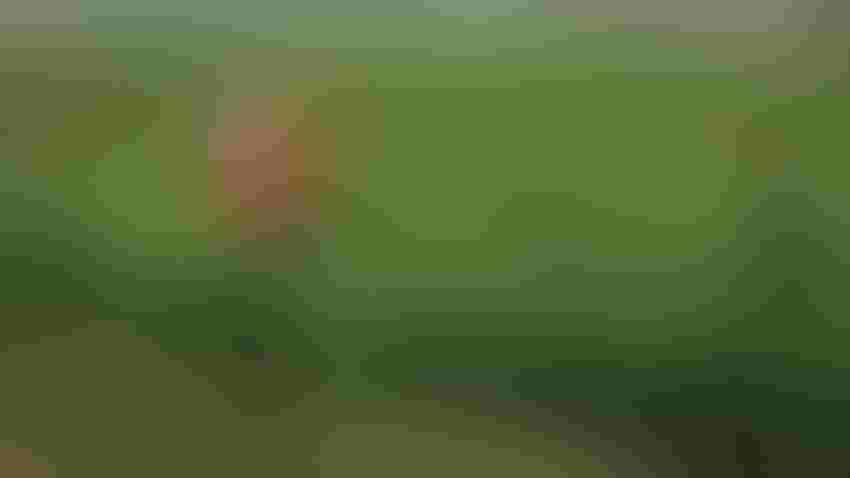 Growers got a late start on spring work in vineyards on California's North Coast because of the wet winter.
Cornell University
"Soft-tread crawlers will be popular this year because everybody's going to find their wet spot in the field and get a tractor stuck. It's that kind of a year."
That feedback is from North Coast winemaker Jeff Hinchliffe, who does the processing at HANNA Winery and Vineyards where he oversees five vineyards in Sonoma County, Calif., across more than 200 acres.
Although climate conditions there have not been as extensive as those in the flooded Central and San Joaquin Valleys, it's still been a somewhat unusual year harkening back to weather upsets of 2006 that left standing water.
"Wet and cool," would summarize the early months of his year for Hinchliffe and neighboring vineyards, Hinchliffe said."And it's still a very wet 2023 as of mid-April, enough so for our managers to be concerned about timely applications of mildew and botrytis fungicides.Everybody's in the same boat. They're late because their fields are still wet."
It's also still cool because of all the late rain, although frost season hasn't been too bad to this point. "We're not seeing any major frost danger and that's good because if we had to, we would use overhead sprinklers and we don't want to put any more water in the soggy vineyard," he said.
As to current status: "We've been out about a week or so now with Chardonnay and Pinot, but bud break hasn't occurred in many of the cultivars, like Cabernet and Sauvignon Blanc. We're late by at least a couple of weeks compared to last year at this point, and the forecast calls for continued cooler-than-normal temperatures."
Hinchliffe has seen seasons come and go since his early iterations at Christian Brothers in Napa Valley where, in his words, he learned that "wine captures the drama of farming as grape-growing overlaps the intellectual and nature."
Expectations for coming year
Asked to define expectations for the emerging season, he was both stoic and philosophical in his explanation about the correlation between heat accumulation through late May and what he termed 'a late season'.
"Maybe it just involves some time to catch up, but if you look at the last twenty years, you'll see if it's been cool through May 31st, it will be what we define as 'a late season.'You can compare it to the 2006 La Nina conditions when we had a late bloom that occurred rapidly and still resulted in a good fruit set in tight clusters."
Cautioning about vigilance in getting sprays out early as pest and disease preventives, he predicted the wet winter would bring greater canopy growth that might need more hedging.
Although it could be a good yield — "a big crop that ripens towards the end of the season rather than a normal August," he said — it's also anticipated to be an expensive production year because of all the extra work that will be needed due to the rains."We expect rampant vegetative growth which will be costly to manage. We don't want to have a big crop that ripens late and we may not have enough days to ripen and pick. We'll have to monitor yields carefully and once we get a good sense of the ripening curve, make crop adjustments because we don't want to tend up with a large crop that's not going to get right."
Subscribe to receive top agriculture news
Be informed daily with these free e-newsletters
You May Also Like
---