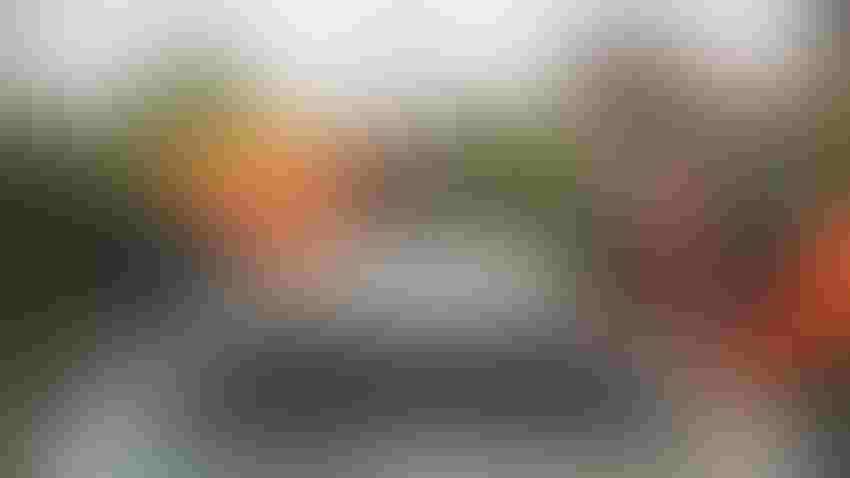 Workers in Sonoma County, Calif., harvest wine grapes.
Sonoma County Winegrowers
The optimists at Visit Napa Valley have scheduled this year's Pre-Harvest Party for Aug 19 in St. Helena with advance invites reading: "Each year from August through October, Napa Valley comes alive with the excitement and rush of Western harvest.
Tending to the grapevines is a year-round process, but this is the time when the vineyards and the wineries bustle with workers racing to pick grapes at their peak ripeness.
Come join us as we celebrate harvest before all the crazy begins."
This year, the pessimists…or perhaps, the realists…have said: "Slow down, we've got extra time this season because traditional harvest start is expected to run later this year." Rather than get underway sometime in late August or early September, full picking may not start until as late as sometime in October --- three weeks or more past the standard season start.
The Ciatti California Report, published by the Novato-based wine and grape brokerage firm, cited an "unseasonably-cool spring and start to summer prior to hotter periods" and noted in their July treatise, "For now, the growing season is still running 3-4 weeks behind in many areas of the state, particularly on the Coast.
"There is talk in the Interior that the season has caught up a little in some areas, to something like 1-2 weeks behind, but the popular barometer of a 'normal' timetable, i.e., veraison on Zinfandel in Lodi by July 4th, was missed, and veraison was not apparent anywhere by the first week of July."
There is concurrence about the timing issue as noted in Turrentine's latest Market Update that admits the industry is "constantly evolving --- which is even more evident during harvest season. Vineyards are still behind schedule compared to previous years." That reported, they note: "North Coast crop estimates exceed those of previous drought periods; Central Coast harvest remains unpredictable and challenging to accurately estimate in a late-growing season, and in the San Joaquin Valley --- 2023 crop size has decreased slightly from above-average early predictions."
In Napa, Malek Amrani, founder of St. Helena's Vice Wine, supports the 'later picked this year' theory, although he does note, "Harvest of sparkling grapes for certain white varietals and Pinot should start in mid-August if the weather holds up into the mid-80s and low-90s."
Among the crowd of growers who must contend with ever-changing climate conditions, he says: "It's hard to define what 'normal' is anymore. Over the past few years, we've harvested earlier than historical report dates --- like last year when harvest for us started the first week of August.
"This year in some Carneros vineyards, veraison started the last week of July --- almost a month behind last year's veraison arrival date."
Delayed harvest
Jeff Quackenbush monitors the grape industry for the North Bay Business Journal and reports that it was mid-October last year when "picking wraps up this week in Napa for later-ripening varieties in Napa, Sonoma, Lake, and Mendocino counties."
Analyst Rob McMillan, founder of First Citizen's/Silicon Valley Bank's Wine Division and author of the annual State of the Wine Industry Report, says with veraison now increasing in the Central Valley, he expects a delayed harvest to start anywhere from two-to-four weeks later than usual.
"Every year is a little different," he says. "After going through fires, floods, COVID, earthquakes and such, this is just another vintage, and so far it looks like it will be a good one."
According to Turrentine reports, "Last year's California crush of 3.35 million tons was the lightest in over a decade."
Because of delayed harvests, combined with heat spikes and seasonal rains, few prognosticators have been brave enough to predict this year's anticipated results.
Subscribe to receive top agriculture news
Be informed daily with these free e-newsletters
You May Also Like
---