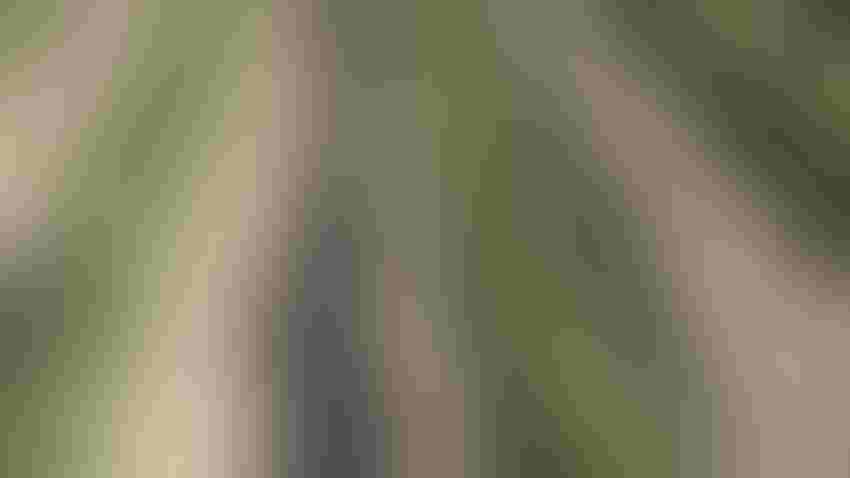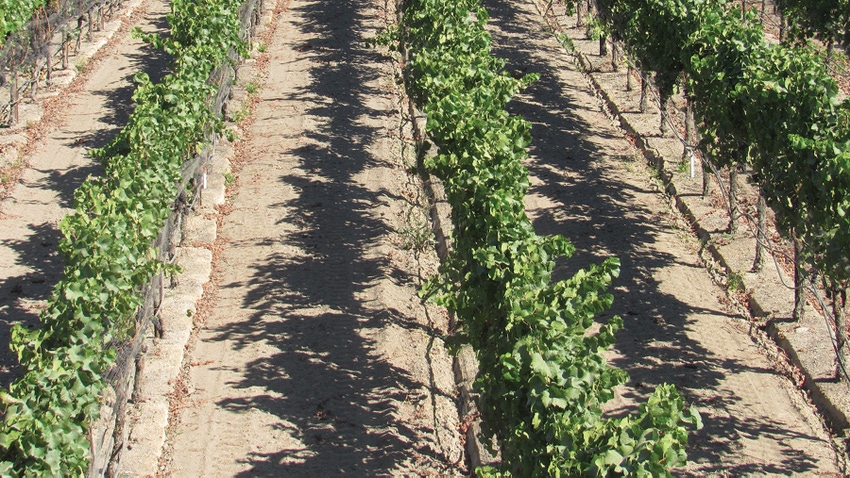 Grapevines face a large number of pests and enemies, including nematodes.
Tim Hearden
Grapevines have a lot of enemies, both seen and unseen. They get attacked from above by the natural elements — too much sun, not enough rain, too much rain — and a variety of pests and diseases.
Likewise underground where the warfare continues in several forms, in this case plant parasites in the shape of nematodes, microscopic roundworms that feed on vine roots by puncturing cell walls and removing their contents.
"The types of nematodes that establish in a vineyard are determined by those present in the soil at planting, those that arrive in irrigation water, the cleanliness of nursery stock, and the susceptibility of the selected rootstock," according to the University of California IPM Pest Management Guidelines that list root knot, dagger, and ring nematodes as most prevalent in California's Northern and Central Coast grape fields.
A bit further north in Washington, there are similarities — and differences. Following a 12-year study centered on the long-term strategy of controlling nematodes via soil fumigation during replanting situations, Washington State University Extension viticulture specialist Michelle Moyer has released those study results.
The decade-plus research, supported by that state's wineries and wine grape growers, came during a webinar presented by the Washington State Wine Commission and WSU intended by help prepare growers for the eventual need to replant vineyards in soils that have parasitic nematodes.
"Although nematodes have been well-studied in other wine grape-growing regions, little was known about the species and population densities in Washington grape-growing soils," said Research Program Director Melissa Hansen.
Information released focused on long-term effectiveness of soil fumigation to control northern root knot and dagger nematodes and the effects of using nematode-resistant rootstocks.
Roots attacked
"When nematodes show up in grape vines, they attack the roots and enlarge them so the plants can't take up water.  The stress bucket of the system gets over-filled and the vines can't achieve full capacity.  It all just adds to the stresses on the vine and pushes it over the edge," said Moyer.
"Older and larger vine root systems can handle the stress better, but younger root systems can't. During replanting, pre-existing nematode populations overtake those small root systems and if you start off behind, can you catch up over a 30-year lifetime?"
Nematode risks are relative to the species involved because they can vector viruses like grapevine fanleaf virus. Historically there have been three strategies to reduce those risks --- chemical, genetic, and cultural.
"Chemical involves pre-planting fumigation with the question of its ultimate validity, how long does it last?" Moyer said. "Genetics centers on nematode-resistant rootstock, while cultural deals with fallowing and cover crops."
Moyer took a real-time online survey of her webinar attendees that showed 75% had utilized the concept of cover-cropping while the remainder had experimented with pre-plant fumigation. "We're not quite there yet on the issue of post-plant fumigation," she said.
In pre-plant fumigation, "Root knot nematodes are concentrated directly under the vine rows in the upper 24" of soil, so proper application is needed to be effective," she said. "Fumigants are effective when placed as deep as you can put them, but after two years, their effectiveness diminishes. Fumigation has not proven to help vine vigor or increase harvest yield."When it comes to proper rootstocks, they aren't completely effective, not a foolproof option when the measure comes down to resistance versus tolerance. Despite the fact that many rootstocks are not fully nematode-resistant, they are often better than self-rooted vines."
Subscribe to receive top agriculture news
Be informed daily with these free e-newsletters
You May Also Like
---